World Cup 2014 final: Diego Maradona promises to lay out 'the red carpet' for Lionel Messi - but only if he takes his crown
Argentina's legendary No 10 offers to lay out red carpet if heir apparent can replicate his own feat of steering the country to World Cup victory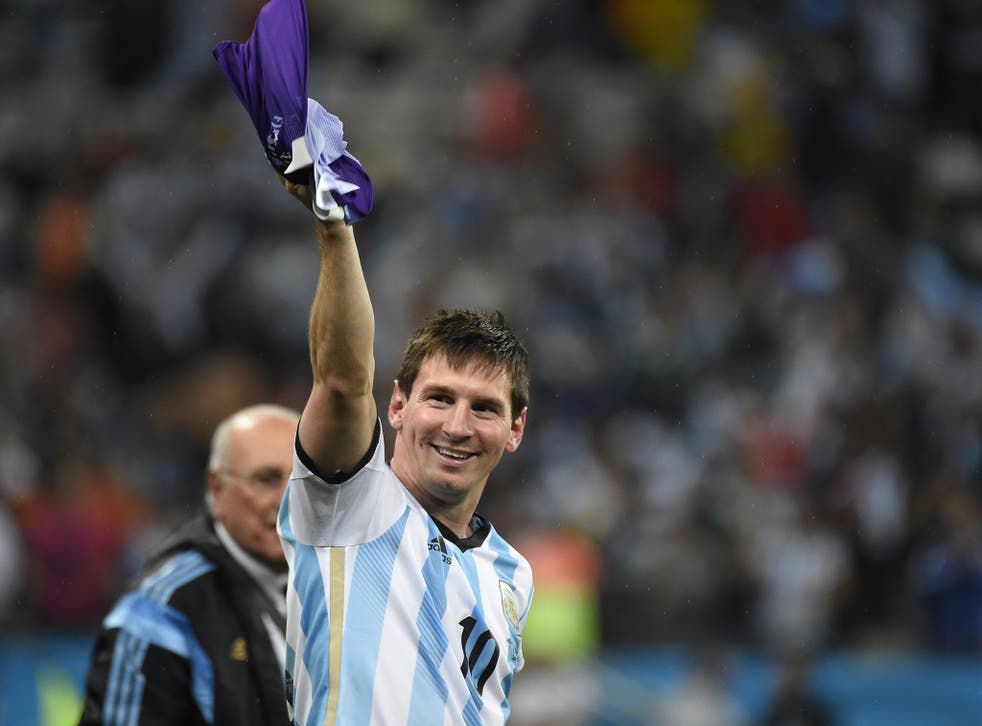 Diego Maradona says he will lay out "the red carpet" if Leo Messi finally "overcomes" the older Argentina No 10 by replicating the 1986 achievement of winning the World Cup.
Maradona did express fear, however, over whether Messi will be too "tired" come Sunday's match against Germany in the Maracana. How the 53-year-old actually feels about someone finally surpassing his legacy has been one of the undercurrents to Argentina's surge to the final, particularly after he was filmed glumly talking about how he had left his seat in Belo Horizonte's Mineirao stadium just moments before Messi's stoppage-time winner in the second game against Iran.
However, Maradona effectively gave his blessing to Messi when speaking on the television programme De Zurda, and said he will "define" the final against Germany. "If on Sunday Messi has to overcome Maradona to lift the cup, I'll give him the red carpet," Maradona said. "He will be the player who will define the game.
"The only fear I have is that he is tired, but in the end you cannot be tired. I think he will understand. If you miss a shot on Sunday, you only resemble the best in the world." Maradona added that Germany should not be seen as invincible as their 7-1 semi-final win over Brazil implied.
"Germany is not impossible. Argentina can do it. Against Algeria, we saw one Germany, and against Brazil [we saw] another."
He continued: "We all expected it to be Brazil in the final. Argentina are going in strengthened. Once again Argentine football is back at the top. The jersey had lost prestige. Today it got it back.
"The Argentines need to win this final. It could not be an all-European final in South America, so we represent our continent. We could not allow it."
At the same time, Franz Beckenbauer has said that he cannot see past his own country.
"They have much more class as a team," said the German federation president, who offers the view as one who has won the trophy as captain and coach. "Looking at it rationally in the build-up you have to say Germany have the edge in every area. They have an extra day to recover. In contrast to Argentina, they came through the semi-finals without extra time and penalties.
"And on top of that the team is in superb form and still has the potential to improve, although you frankly can't improve on the first half against Brazil. That was perfection.
"It can only be Germany."
Join our new commenting forum
Join thought-provoking conversations, follow other Independent readers and see their replies