World Cup 2014: Gary Lewin and the strangest injuries in sport
England's World Cup physio joins an illustrious list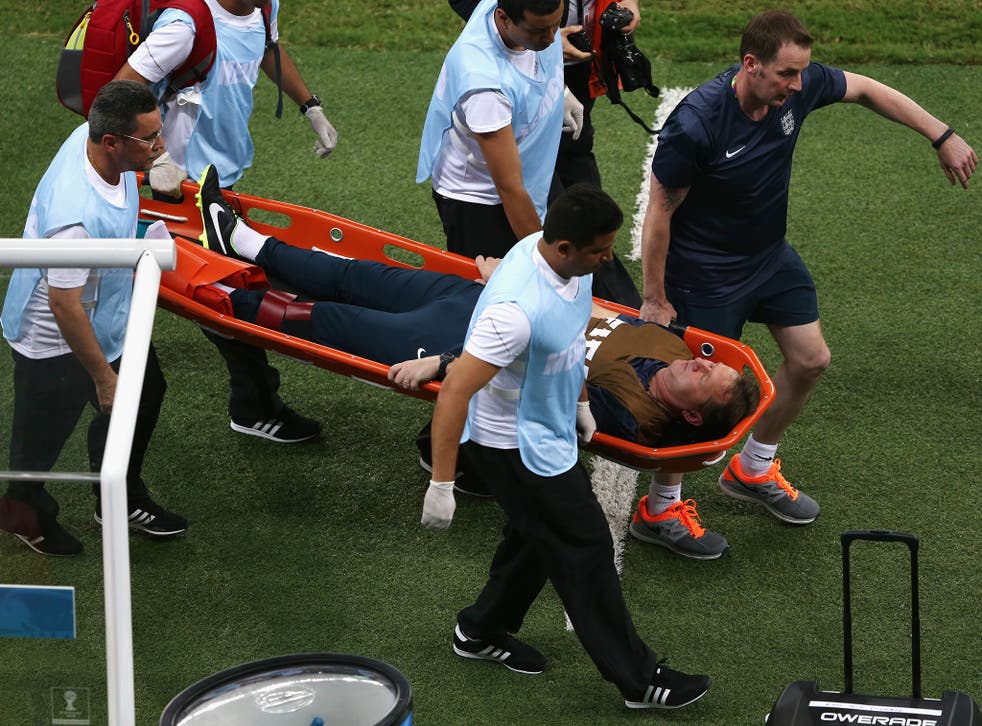 Gary Lewin has had to return home from the World Cup after suffering a fracture and dislocation of his ankle celebrating England's first-half equaliser in Saturday night's 2-1 defeat against Italy.
While Daniel Sturridge celebrated his close-range strike in his normal style, Lewin opted to jump off the bench and injure himself in the process.
Lewin might feel a bit foolish for picking up such a bizarre injury, but he's not the first sportsman to be hurt in strange circumstances.
From monster carps and coffee tables to exploding eggs and household pets, we run down some of the strangest injuries in sport...
Lewin will be replaced by his assistant Steve Kemp for the remainder of the tournament.
Join our new commenting forum
Join thought-provoking conversations, follow other Independent readers and see their replies