World Cup 2014: From John Brooks to Lionel Messi and Neymar, this is the tournament of 'dreams'
A common word from this tournament is emerging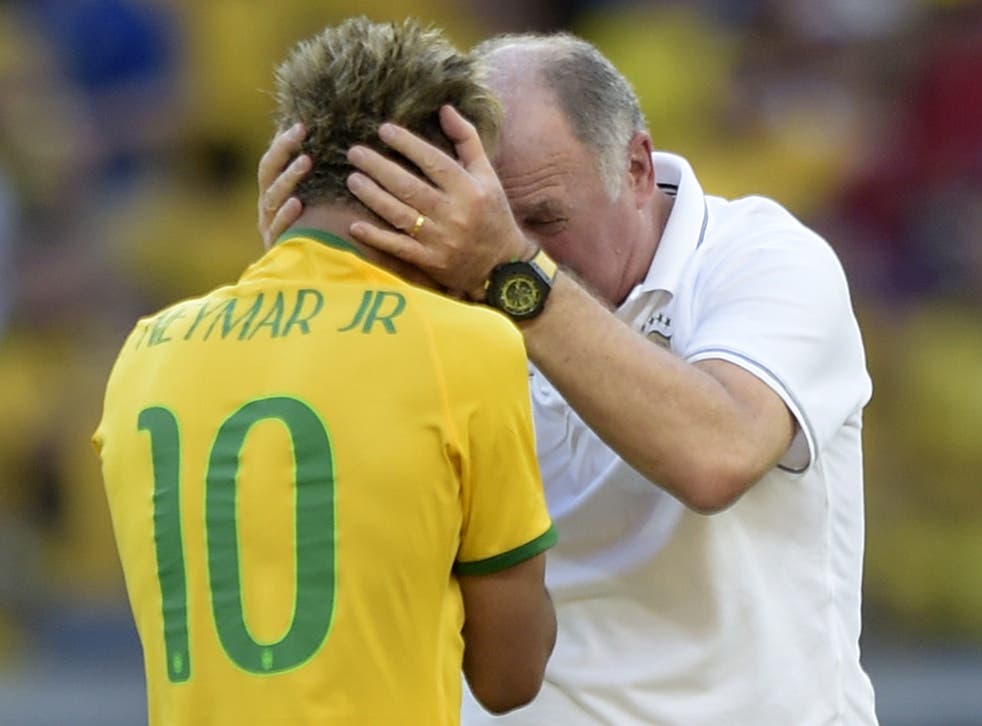 By common consent this World Cup in Brazil is turning into one of the best in recent memory, some might say that with so many enthralling games, inspired performances and breathtaking goals taking place in the spiritual home of football it is a 'dream' tournament.
'Dream' is certainly the word on the lips of those involved. For the hosts in particular, that is what winning the tournament is. Before things even kicked off the two trusses hoping to carry Brazil all the way to glory at the Maracana on 13 July, Neymar and Felipe Luiz Scolari, expressed as much.
"I hope we can help fulfil the dream of our nation, which is to win the World Cup," said Scolari, the coach who has already won one golden trophy as manager of La Selecao.
Neymar, who has scored four goals and whose most recent contribution was to score from the spot in the penalty shoot-out against Chile echoed the sentiments of his manager: "I really hope I can help my team in the best possible way to fulfil the dream of us players, Brazilians, to win the World Cup." After saving two spot-kicks against Chile, Julio Cesar revealed: "My big dream is that Brazil have a party."
Yet Brazil aren't the only nation with visions of winning this fantastic tournament. There are others that have seen it and have the credentials to make it a reality. "We're all still chasing a shared dream," said Lionel Messi after Argentina progressed to the knock-out phase.
For others dreams have already come true: "Yes we made it! It's all about how hard you want it! A dream has become true #fightingSpirit#TeamDz#Soldiers!" wrote Tottenham's Algeria defender Nabil Bentaleb on Twitter after his side drew 1-1 with Russia to progress to the last 16.
Liverpool's Pepe Reina got to play in Spain's final game of the tournament, an ambition realised for the goalkeeper: "It is the dream of any player to play in a World Cup."
John Brooks, the winning goalscorer for the United States in their match against Ghana said after his late intervention: "It's unbelievable. I said I had a dream, I told some team-mates that I dreamed that I had scored in the 80th minute and we won the game. Now it [turned out to be] the 86th minute and we won the game, so that was good."
With more than one nation dreaming of success, it is inevitable that some will turn to nightmares.
Luis Suarez told reports after scoring twice against England on his miraculous return from injury: "It has been like a dream. It is something I have dreamt about very often. It was one of the best games I've played. It's an amazing moment for me. Maybe a few days ago I thought this wouldn't be possible."
A couple of days after these words from the Liverpool striker, something else happened that he wouldn't have predicted and now he is back in Uruguay with his team-mates heading that way too after their defeat to Colombia.
And of course there is England - the carrier of so many dreams every time they enter a tournament. Prior to the tournament captain Steven Gerrard was in hindsight almost prophetic, or at least a rare realist among the dreamers of this World Cup.
"I've certainly dreamed of winning the World Cup," said the England skipper. "But they're just dreams. There's no point in letting your mind wander too far ahead."
Join our new commenting forum
Join thought-provoking conversations, follow other Independent readers and see their replies