The Independent's journalism is supported by our readers. When you purchase through links on our site, we may earn commission.
World Cup 2014: We have a plan to stop Andrea Pirlo, says Roy Hodgson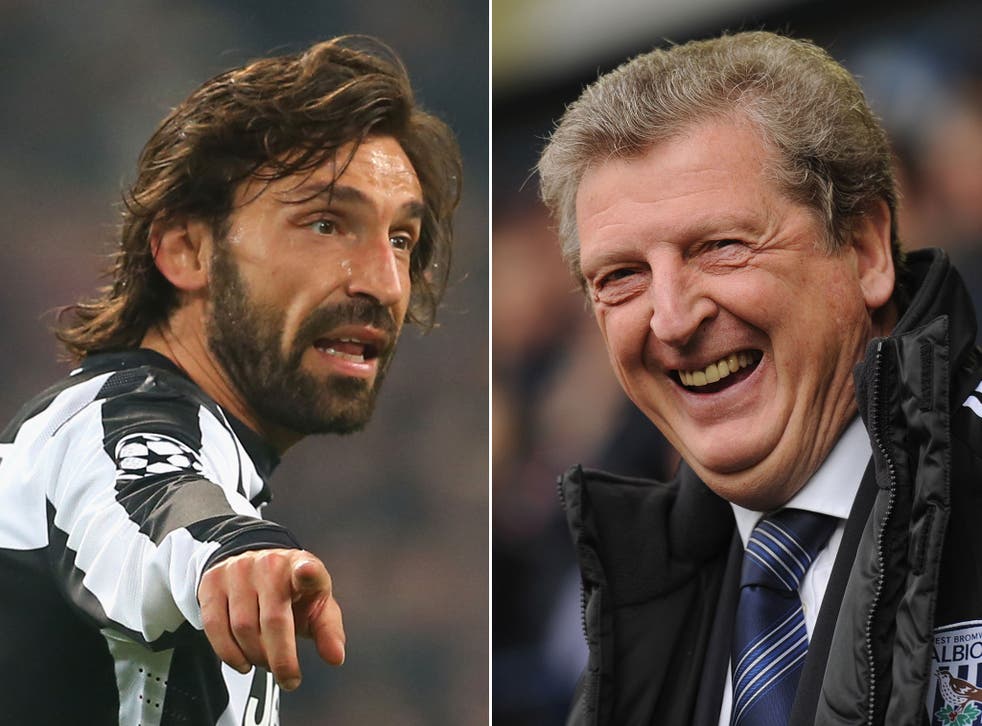 Roy Hodgson says that he has a plan to stop Andrea Pirlo, the man who almost passed England to death at Euro 2012 before scoring one of the penalties in the shoot-out that eliminated them.
Pirlo has figured large in England's thoughts since they drew the Italians in World Cup Group D in October, with Jack Wilshere admitting that they had already worked on a plan to stop him. In an interview given to Italian media, Hodgson said: "What are we going to do this time against Pirlo? First, we'll play a lot better, we'll play with more energy because we'll have more energy because it will be the first game in the tournament. We'll be even more compact than we were in that game.
"We're going to make certain also that Italy have a lot more to concern themselves with our attacking play, because one of the problems we had in that game is that we weren't functioning well as an attacking unit. So Italy had too much of the ball and we were doing too much defending."
Cesare Prandelli, the Italy coach, has been criticised for not yet knowing his best team and has experimented with using Marco Verratti alongside Pirlo, a move that is regarded not to have worked. Pirlo has recently split from his wife and has a new girlfriend, Valentina Baldini. He has been unhappy at the coverage in Italy of the end of his marriage.
Wilshere said that Pirlo's performance two years ago had given the England players plenty to think about. "We have seen in the last two games, our set-up – we had the Italy game in mind in the way we wanted to play," he said. "We played the two in midfield with one ahead of you and it will be his job to screen him [Pirlo]. There will be times in the game when he gets on the ball and then we just have to narrow in and stop his forward balls."
Alex Oxlade-Chamberlain worked on his own in training yesterday but is now running freely and hopes to be back for the second game against Uruguay. He has been diagnosed with a minute tear of the medial ligament in his knee.
Join our new commenting forum
Join thought-provoking conversations, follow other Independent readers and see their replies