World Cup 2014: The week ahead
As the group fixtures unfold Miguel Delaney looks at how results could shape qualification for the last 16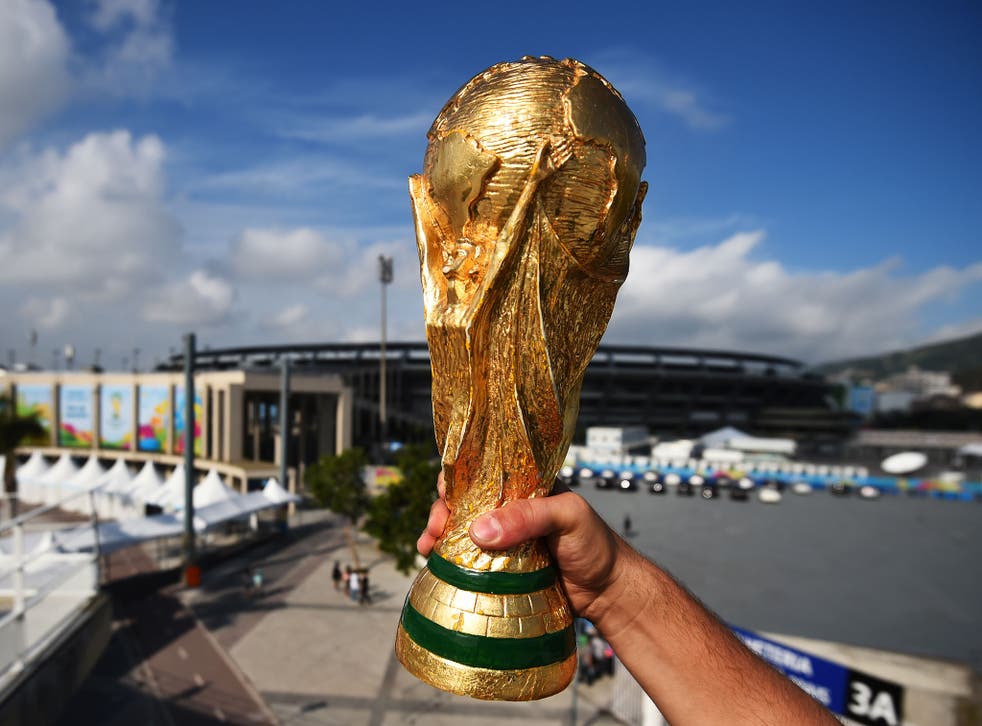 Today
There's simply no overlooking the day's main attraction, which is the arrival of Argentina and Lionel Messi in real rival territory – the Maracana.
The last time they played there, in 1998, was also the last time anyone beat Brazil in the famous stadium. Bosnia and Herzegovina, by contrast, are playing their first World Cup game. But it is not their manager Safet Susic's first experience of the event or a fixture against Argentina. The last time a Bosnian played at a World Cup was 1990, when Susic was one of five in the Yugoslavia squad that lost in the quarter-finals... to Argentina.
Yet, while Bosnia still seem set to be dominated by Messi's side, the day's other fixtures – Switzerland v Ecuador, France v Honduras – suggest something more open. France are resurgent, Switzerland reverberating with talented youth, and Honduras are rather durable.
Man to watch: Lionel Messi
Kick-off times: Switzerland v Ecuador (5pm, ITV1); France v Honduras (8pm, BBC1); Argentina v Bosnia and Herzegovina (11pm, BBC1)
Tomorrow
All else pales next to the main event: Germany v Portugal, and one of the best teams in the world against one of the best players. Given that it's arguably 12 years – the Brazilian Ronaldo's masterclass at 2002 – since an individual rather than a collective dominated a tournament, Cristiano Ronaldo is the man who could repeat that achievement. If there is a winner between Germany and Portugal, it could leave the way open for one of Ghana or the USA in their meeting. Three points would suddenly tilt the group. There is a similar situation with Iran and Nigeria, especially if Argentina beat Bosnia and Herzegovina today. Ghana and Nigeria have the two youngest squads in the competition.
Man to watch: Cristiano Ronaldo
Kick-off times: Germany v Portugal (5pm, ITV1); Iran v Nigeria (8pm, BBC1); Ghana v US (11pm, BBC1)
Tuesday
Finally, a full look at Belgium on the biggest stage. It is about time, because Marc Wilmots's side have now endured that rather typical dynamic when an "outsider" is fancied for too long. All the backing has given way to something of a backlash, and there is a sense that it would no longer be a surprise if they either got to the semi-finals or flopped badly.
Algeria have the potential to cause a real surprise. They are a progressive side who have also come on a lot since the defensive displays of 2010, when they got that notorious draw against Fabio Capello's England.
Capello returns to the World Cup with Russia, as they take on South Korea. That is likely to be a congested group, but someone can pull clear in Brazil's group. The hosts face Mexico, who also have three points, but only after surviving the opposite to Felipe Scolari's side: refereeing decisions going against them. The officiating in this game is going to need watching.
Man to watch: the referee named for Brazil-Mexico
Kick-off times: Belgium v Algeria (5pm, ITV1); Brazil v Mexico (8pm, BBC1); Russia v South Korea (11pm, BBC1)
Wednesday
The first potentially decisive day of the tournament, particularly after the events of Friday. A chastened Spain really need to beat Chile to go through, and certainly mustn't lose. If they do, they will almost certainly be out, and become the fifth defending champions to be eliminated in the first round.
To prevent that, Vicente Del Bosque will need Diego Costa firing, and looking much fresher than his clumsy performance in the 5-1 thrashing to the Dutch. The Netherlands can surely put one hand on first place in the group, and both feet in the second round, if they beat Australia.
Croatia and Cameroon, meanwhile, will hope to make up ground on Mexico and Brazil. It could yet be a big task. Since the 1998 restructuring of the World Cup groups, 45 teams have lost their first match. Only four have gone through to the second round.
Man to watch: Diego Costa
Kick-off times: Australia v Netherlands (5pm, ITV1); Spain v Chile (8pm, BBC1); Cameroon v Croatia (11pm, ITV1)
Thursday
Luis Suarez finally turns his attacking focus on to the country where he plies his trade. Given the extremes of his time in the Premier League, it's really rather difficult to think that England-Uruguay will see a run-of-the-mill performance from him – should he be fit to play, that is. It almost seems fated to be a display of Suarez's devastating talent, or the more controversial side of his game. It could be a combination of both, of course, as with Cristiano Ronaldo's infamous wink in 2006. The rest of the day will see Group C go some way to being settled – Colombia v Ivory Coast, Japan v Greece – and all four sides will be hoping to make amends for underwhelming World Cup histories. Only Colombia and Japan have reached the second round before, but neither went any further.
Man to watch: Luis Suarez
Kick-off times: Colombia v Ivory Coast (5pm, BBC1); Uruguay v England (8pm, ITV1); Japan v Greece (11pm, BBC1)
Friday
England will look to the result of Italy-Costa Rica, but while it's rather difficult to imagine an upset there, Group E could well get turned on its head. France and Switzerland is a hugely enticing clash between two evenly matched but exciting teams. The French have rediscovered themselves, the Swiss have restructured. Ottmar Hitzfeld is in charge of one of the most vibrant young sides in the competition, exemplified by a creator such as Bayern Munich's Xherdan Shaqiri. By then, they will also surely have ended an unwanted trend. Switzerland have scored only once in their last four World Cup games – even if that goal did come against Spain.
Man to watch: Xherdan Shaqiri
Kick-off times: Italy v Costa Rica (5pm, BBC1); Switzerland v France (8pm, ITV1); Honduras v Ecuador (11pm, ITV1)
Saturday
Two of the World Cup's most historic nations are in action, as Argentina face Iran and Germany take on Ghana, but the nature of those games means the real intrigue is likely to lie elsewhere.
The Ghanaians are not the only African team in action that day, as Nigeria play Bosnia and Herzegovina, which allows some contextualising of the continent's challenge.
It is now 32 years since a team from Africa did not get out of the group stage, but that seems a real danger in this tournament. Ghana have carried the continent in the last two World Cups, reaching the second round in 2006 and quarter-finals in 2010.
Bosnia and Herzegovina, featuring Manchest City's Edin Dzeko, are the competition's sole debutants, but that lack of experience need not necessarily be a negative. The excitement around a debut has repeatedly propelled such countries throughout World Cup history. Of the 35 European nations to have previously qualified, 20 made it through to the second round on their first appearance.
Man to watch: Edin Dzeko
BOSNIA-HERCEGOVINA: Group F team profile

Show all 5
Kick-off times: Argentina v Iran (5pm, ITV); Germany v Ghana (8pm, BBC1); Nigeria v Bosnia and Herzegovina (11pm, BBC1)
Join our new commenting forum
Join thought-provoking conversations, follow other Independent readers and see their replies