World Cup qualifiers: Steven Gerrard targets two victories to avoid repeating failure to qualify for Euro 2008
The Three Lions failed to qualify for the tournament five years ago after suffering defeat to Croatia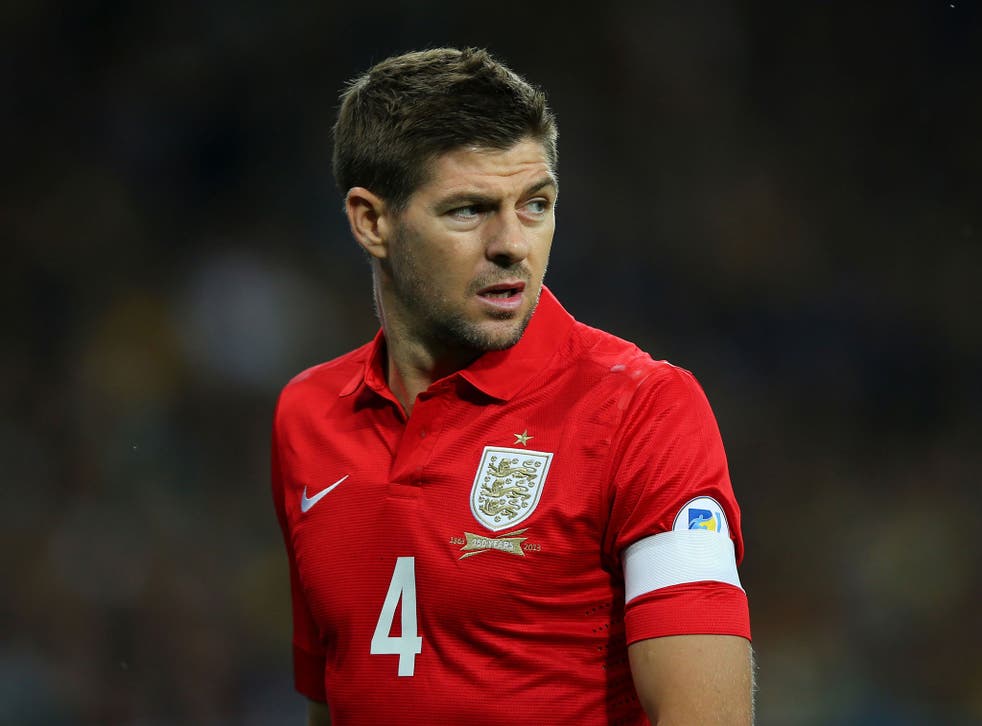 Steven Gerrard has no wish to repeat the worst experience of his England career next week.
Gerrard leads England into the World Cup qualifiers against Montenegro and Poland knowing back-to-back Wembley victories will sweep Roy Hodgson's men into next summer's World Cup Finals.
Four points would be enough if Ukraine fail to overcome Poland in Kiev on Friday.
But anything less and England will find themselves in the play-offs, or even worse, eliminated altogether.
And it is that spectre of missing out completely, as they did at Euro 2008, Gerrard hopes will drive his team-mates on to glory.
Speaking on behalf of official England partners William Hill, Gerrard said: "It was a very tough time in 2008.
"It was the lowest experience I have ever had as an England player and I don't want it to happen again.
"It was a horrible situation to be in. Hopefully the hurt and the pain from that time will help drive us all on."
In the tightest of groups, England do at least remain in charge of their own destiny.
Yet, as history shows, that tends to be no guarantee of a stress-free end to qualification.
In 2002, it took David Beckham's famous injury-time free-kick against Greece to secure the point required.
Two years later, a backs-to-the-wall effort in Turkey was needed.
The shambolic effort in 2008, when England only required a point but somehow ended up losing to a Croatia goal conceded on the counter-attack after the side coached for the final time by Steve McClaren fought back from two goals down, has gone down in the history books for the wrong reasons.
Even two years ago, a place at Euro 2012 was only claimed after a nervy ending to a trip to Montenegro that started so well.
"I am sure there will be nail-biting situations in the next couple of games when our backs will be against the wall," said Gerrard.
"All the players believe, and are very confident, we can get over the line by securing the two wins we need.
"Of course, the responsibility and pressure is on us but you can look at that in two ways.
"You can be nervous and dread it or you can be excited, really look forward and try to enjoy it.
"These are the games you dream of from a very young age, to be playing for England with the chance of qualifying for a World Cup in Brazil.
"That is what whets my appetite and I am sure the other lads feel the same."
The loss of Ashley Cole to a rib injury that has already ruled him out of Friday's encounter with Montenegro and, almost certainly, the Poland encounter as well is compensated for by the presence of Leighton Baines.
Arsenal's Kieran Gibbs has been called up as cover.
PA
Join our new commenting forum
Join thought-provoking conversations, follow other Independent readers and see their replies