World Cup referee gets snubbed for handshake, reacts pretty smoothly
Iker Casillas offers a reassuring pat on the back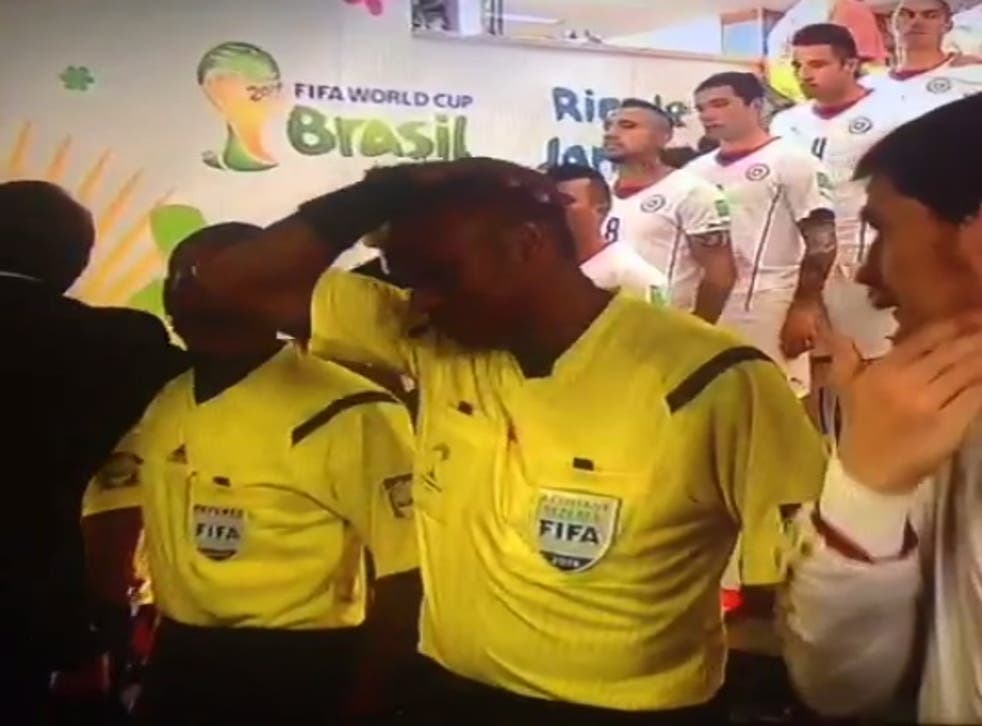 World Cup 2014 referee Joe Fletcher suffered the embarrassment of having a handshake fail with a FIFA official televised around the world during the Spain v Chile match last night, though to his credit he handled it pretty coolly.
It seems the fast reactions needed to be a referee can be of benefit off the pitch too, with Fletcher turning his missed handshake into a 'wiping my brow' with lightning speed.
He was inadvertently dodged by an official in the tunnel ahead of the match, with Spanish captain Iker Casillas failing to stifle a laugh and even giving Fletcher a reassuring pat on the back.
Realising the oversight, the official quickly returned to the referee for a handshake, but the damage had already been done.
The moment was swiftly uploaded on Vine where it has already received 111,000 tweets.
As handshake fails go it could have been a lot worse, as this wince-inducing effort from Joseph Gordon Levitt shows.
Join our new commenting forum
Join thought-provoking conversations, follow other Independent readers and see their replies