Wes Morgan: Leicester City captain looks for his side to stay positive as team race to the top
This time last year, Leicester were bottom of the Premier League, but they have been almost unstoppable since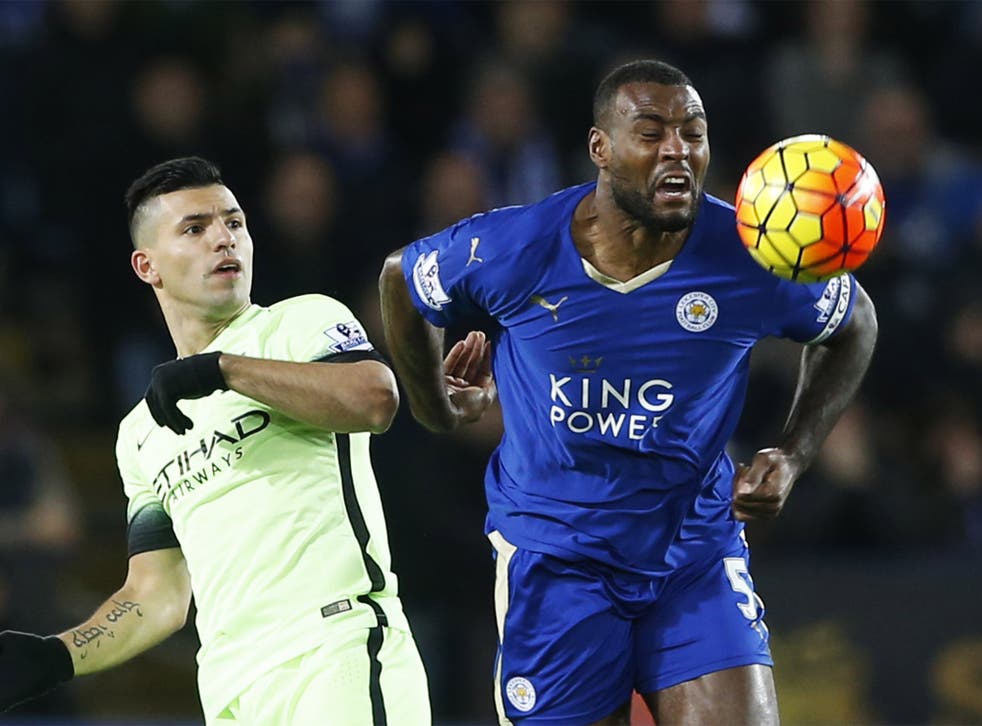 Leicester City's captain, Wes Morgan, is looking for his side to stay positive and build on their remarkable first half of the Premier League season, which leaves them second only on goal difference.
Claudio Ranieri's side host Bournemouth on 2 January as the East Midlands club pursue the most surprising title challenge in a generation.
This time last year, Leicester, managed by Nigel Pearson, were bottom of the Premier League, but they have been almost unstoppable since.
Morgan hailed the 0-0 draw with Manchester City on 29 December, which kept his side ahead of Manuel Pellegrini's expensively assembled unit, as a "great result".
"It has been an incredible year, last season and now this season," Morgan said. "We have something to be proud of. We have done extremely well and set a standard for ourselves now that we want to maintain."
Leicester are not committed to any targets yet but Morgan wants the players to stay positive over the second half of the season.
"We are taking one game at a time, we are only halfway through, there are still a lot of games to play and points to be gotten," he added. "We are not getting carried away. We are in a position which I am sure not a lot of our players are used to. I just want to stay positive and keep getting positive results."
The goalscoring form of Jamie Vardy and Riyad Mahrez has attracted attention from bigger clubs, but Morgan is confident the pair will stay at the King Power Stadium for the rest of the season.
"I am sure they will focus on the task at hand and the boys want to be here and see it through," Morgan said of the in-form pair. "We are in a great position and we need all our best players, definitely. Hopefully, we won't be too caught up by the transfer window but I am confident the boys will stay and we will keep pushing on."
Join our new commenting forum
Join thought-provoking conversations, follow other Independent readers and see their replies