Alan Pardew's Euro Zone: Italy can take the slow route to final glory
The column with the most currency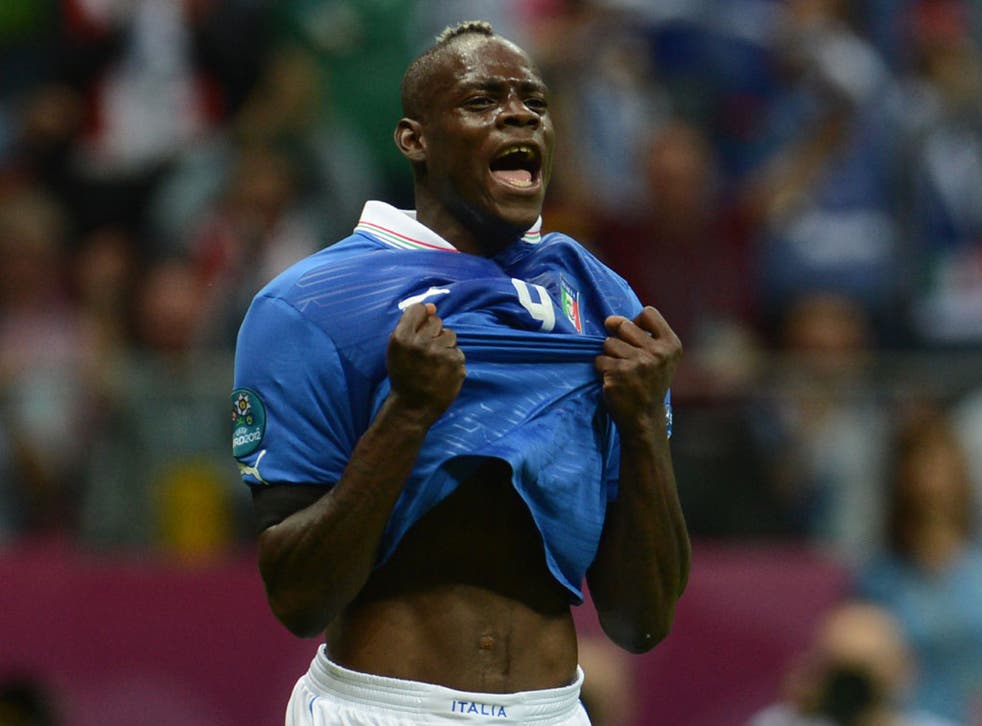 How do you solve a problem like the one Spain present with their dominant passing and possession? That is what Italy are up against in what could be an absorbing final tonight. But the Italians are not exactly novices at keeping the ball either.
For me Portugal had the best gameplan against the Spanish, pressing them and keeping them goalless in the semi-final. Don't expect Italy to concede too much possession, although an extra day's rest at this stage of a tournament can make an awful lot of difference and that is in Spain's favour. Italy have been very unlucky in that respect to go into a final with only two days' preparation, which is not really enough. They may suffer for that, and yet I have a sneaky feeling for them, with Andrea Pirlo emerging as the player of the tournament ahead of Andres Iniesta.
You always hope for a good final, however the rest of the competition has been, and this has been one of the better ones. Many of the fears about racism, for instance, have been put to bed, the quality of football has been high and for England it was just about an honourable exit, even if we now want and need more. You could say we have enjoyed a nice starter, a good main meal and now we are looking for that perfect dessert to round it off.
In coming through to the final, Italy have done what they invariably do, getting better after starting slowly. They deserved to beat Germany in Thursday's semi-final, tactically getting it just right and showing the balance between possession and impacting on the opposition. With Pirlo's long passes, they had a better mixture to their game than the Germans, and indeed Spain.
I know Pirlo has played that role for a long time, but using such a creative player in a deep position is one of those concepts that could catch on — if you can find the right player with the ability to dictate the pace of the game. At Newcastle we sometimes use Yohan Cabaye there: his impact gives us something different from when Cheick Tioté plays there in a more defensive role.
Torres remains brooding force on the sidelines
If Mario Balotelli is in a great place, where is Fernando Torres right now? The longer the semi-final against Portugal remained goalless, the more I assumed Torres would come on for some added thrust up front. It hadn't worked for Alvaro Negredo, who started the game, yet it looked like the manager didn't have full confidence in Torres. But he is still a man who could win the final, as at the previous Euros.
I honestly cannot remember this happening to a world-class player over such a long period. After three to four years when he was so good at Atletico Madrid and Liverpool, he has been going through this slump in fits and starts for two years now. Maybe Spain winning the World Cup when he was only a late substitute in the semi-final and final was something of a psychological blow that he may not yet be over. It can turn. But is there time for that at this tournament?
Make most of Mario... for now
As I said last week, you can get all or nothing from Mario Balotelli.
In the semi-final, he gave it his all. The two goals were great finishes and his all-round game was everything you would want it to be. With Mario you are still reluctant to make too many predictions, but he is in such a good place now that you have to be optimistic about him being a positive force in the final.
Yet in six months' time he could be the exact opposite. But at present, fair play to him and to the rest of the group, because it's not always easy for others to fit in around a maverick.
With Spain having no effective striker and Germany alternating between Mario Gomez and Miroslav Klose, he has suddenly become the most effective striker of the lot, making more impact than anyone.
Only one way forward, England
England teams have played what I call simplistic football for the past 25 years, maybe even more, and let's be honest, it has got us nowhere. A clear lesson from this championship which we should in any case have learnt some time ago is that at international level that word "possession" is key – as the two countries who will be contesting tonight's final have shown us. I have to go along with a majority of fans I've spoken to who are just disappointed that we didn't try to play a bit more.
To read that our most frequent pass in the game against Italy was Joe Hart kicking it long to Andy Carroll was not a nice statistic. We're all aware that we went into the tournament without Roy Hodgson being able to do enough work with the players, which can possibly excuse us for this one, but going forward we must start to play. Encourage youngsters to do so at all levels. With the new National Football Centre coming on line at Burton, and new rules governing academies, we have that opportunity. We need to bite the bullet and try to evolve to where we get the balance right between possession and being sufficiently forceful in the last third to get goals. I'd like to think that is being reflected slowly in the Premier League, which hasn't really filtered through as far as the national side are concerned.
We like to go forward, like to be on the front foot, but we have to get the balance right or we will just keep failing. Nobody will fault our endeavour or effort, which is one reason, as well as the low expectations, why there's not been much harsher criticism of our efforts this time. But there is definitely a lack of bravery in keeping the ball. Everybody is saying it, but we need to get on and do it.
The most important point is to understand that even though our climate doesn't suit it, boys need longer on the training ground and the ball at their feet more. Coaches at junior levels need to trust players more, encourage them to play with the ball even if they are giving it away in the final third of the pitch. Otherwise, when they come to League level they'll shy away from it. It is a fundamental problem which I've heard all the time I've been in coaching. Now is the time to do something to address it.
Jolly good show from Joleon
For individual England successes you have to look at the back five, who have kept clean sheets in the last two games and still gone out, which is hard for defenders to take. Even then, those players have got to be more proactive in possession. There is no point just having great defenders if they are not going to use the technical ability they have. Many of them do it at club level and I feel we could have trusted them more in possession.
On that basis I can't give them full marks, although I'd give my best mark to Joleon Lescott. In front of them we were fully committed, but no more than that. Tactically I feel the shift away from that old traditional 4-4-2 is one that we might need to acknowledge. A lot of Premier League teams play with five midfield players and Spain, as we have seen, often have six. Let's keep our eyes open for tactical as well as technical improvement.
Join our new commenting forum
Join thought-provoking conversations, follow other Independent readers and see their replies