Barcelona v AC Milan: punter wins staggering £50,000 from £5 bet after dramatic late Barca goal
Spanish giants' 4-0 win lands gambler big prize in accumulator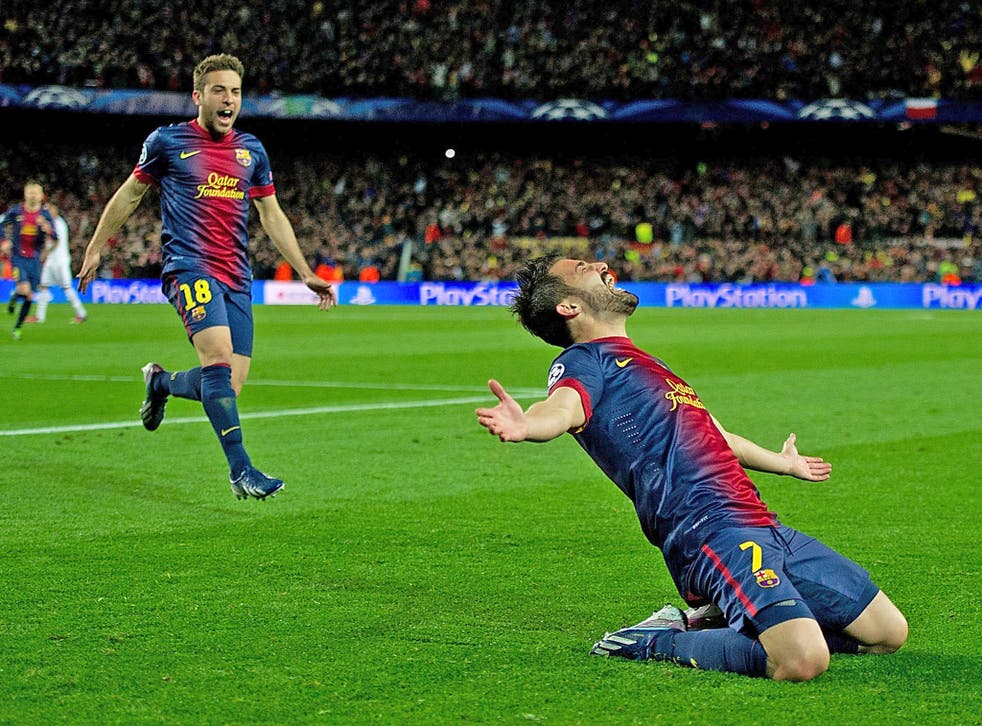 When Jordi Alba swept in the fourth goal for Barcelona last night to complete a stunning escape act against AC Milan, it was not just the Spanish giants who celebrated a job well done.
An anonymous punter gambled £5 to predict the scores of the four Champions League round of 16 second-leg matches but the odds, close to 9,900-1, were against him. An accumulator is a single bet, usually with a much higher reward due to the slim odds, which is dependent on all wagers winning to receive the jackpot. Incredibly though in this case the gambler did indeed forecast the correct scores in all four games.
Last week Real Madrid beat Manchester United 2-1 at Old Trafford with odds of 8-1 whilst Borussia Dortmund won 3-0 at home to Shakhtar Donetsk with that outcome priced at 12-1. The 1-1 draw between Paris Saint-Germain and Valencia, priced at 11-2, was also anticipated by the individual. Finally Barcelona, who led 3-0 with just two minutes injury-time remaining, recorded the required 4-0 home win against Milan for the unlikely payout to become a reality despite the odds of 12-1.
The correct predictions from his accumulator means the lucky individual will receive £49,432.50 from his £5 stake.
Register for free to continue reading
Registration is a free and easy way to support our truly independent journalism
By registering, you will also enjoy limited access to Premium articles, exclusive newsletters, commenting, and virtual events with our leading journalists
Already have an account? sign in
Register for free to continue reading
Registration is a free and easy way to support our truly independent journalism
By registering, you will also enjoy limited access to Premium articles, exclusive newsletters, commenting, and virtual events with our leading journalists
Already have an account? sign in
Join our new commenting forum
Join thought-provoking conversations, follow other Independent readers and see their replies