Betting companies warned they must go further despite voluntary ban on TV ads during live sports broadcasts
The UK's biggest gambling companies came together this week to agree a deal to stop showing adverts during live sports broadcasts except horse racing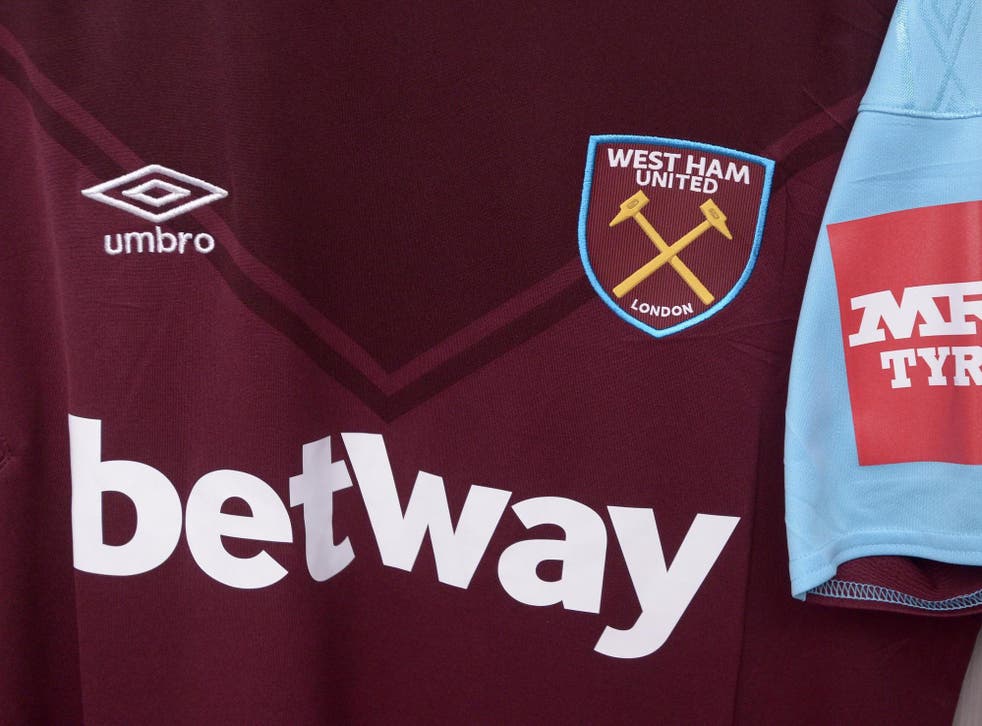 Betting companies have been warned that their voluntary move to impose a ban on gambling advertisement during live televised sport does not go far enough to address the problem.
The UK's biggest gambling companies came together this week to agree a deal to stop showing adverts during live sports broadcasts, except horse racing which is deemed inherently dependent on gambling advertising to survive.
The proposal is expected to be ratified by the Industry Group for Responsible Gambling in the coming weeks.
The decision has been welcomed by both the government and campaigners. But the charity behind the well-publicised 'When the Fun Stops, Stop' campaign sounded a warning that more must be done, particularly to protect children.
"We have been saying for a long time now that gambling is being increasingly normalised for children," the CEO of Gamble Aware, Marc Etches, told The Independent. "They are growing up in a very different world than their parents, one where technology and the internet are ever present.
"So while we welcome this move by betting companies, it is important to pay attention to analysis that shows the marketing spend online is five times the amount spent on television. The fact that it is reported one in eight 11 to 16 year olds are following gambling companies on social media is very concerning."
While the decision was made voluntarily by major gambling companies, it has been the result of significant and sustained pressure on an industry which has tightened its ties to football in recent years. Around 60 per cent of clubs in the top two tiers wear betting sponsors on their shirts, while more than 90 minutes of gambling advertising was shown during World Cup broadcasts over the summer.
Gambling can be highly addictive. It is estimated that there are 430,000 "problem gamblers" in the UK, with up to two million others deemed "at risk" of the addiction's severe detrimental effects to everything from personal relationships to mental and even physical wellbeing. More than 50,000 under-17s in the UK are believed to have a gambling problem.
A spokesperson for Fairer Gambling, Matt Zarb-Cousin, said pressure had forced the betting industry to act.
Premier League kits 2018-19 RATED and SLATED

Show all 52
"I think the writing is on the wall," he said. "If they hadn't done this, the government would have acted anyway, perhaps next year. It is long overdue. There has been a huge amount of pressure on the sector over the volume of advertising which has increased exponentially year on year. But for it to be truly effective, it should also include shirt and league sponsorship and digital advertising around a pitch.
"It is better that there are going to be no ads during live sporting events but that falls some way short of being effective. If the whistle-to-whistle TV advertising ban is justified then the other things are as well. I think it is worth bearing in mind that it is the broadcasters that have been most resistant to the clampdown on advertising."
Labour had proposed a similar ban last year, while the current government's Culture secretary Jeremy Wright said the news was a "welcome move".
"Gambling firms banning advertising on TV during live sport is a welcome move and I am pleased that the sector is stepping up and responding to public concerns," Wright said.
"It is vital children and vulnerable people are protected from the threat of gambling related harm. Companies must be socially responsible."
Philip Bowcock, the chief executive of William Hill, reiterated Gamble Aware's concern over the impact of advertising on young people.
"As I have commented previously, I am concerned about the volume and tone of gambling advertising and its potential impact on a generation of young people who are being exposed in a way that didn't happen previously," he said.
"As a company, we are taking positive steps through our Nobody Harmed ambition, and we are actively involved in and deeply supportive of industry efforts to collaborate to respond directly to public concerns on this issue."
The stock market reacted quickly to the news, with most of the major firms falling by around four per cent on Thursday.
Register for free to continue reading
Registration is a free and easy way to support our truly independent journalism
By registering, you will also enjoy limited access to Premium articles, exclusive newsletters, commenting, and virtual events with our leading journalists
Already have an account? sign in
Register for free to continue reading
Registration is a free and easy way to support our truly independent journalism
By registering, you will also enjoy limited access to Premium articles, exclusive newsletters, commenting, and virtual events with our leading journalists
Already have an account? sign in
Join our new commenting forum
Join thought-provoking conversations, follow other Independent readers and see their replies