Bob Paisley the reluctant genius only grows in stature as shadow he cast lengthens
COMMENT: Klopp gegenpressing football would not be alien to Paisley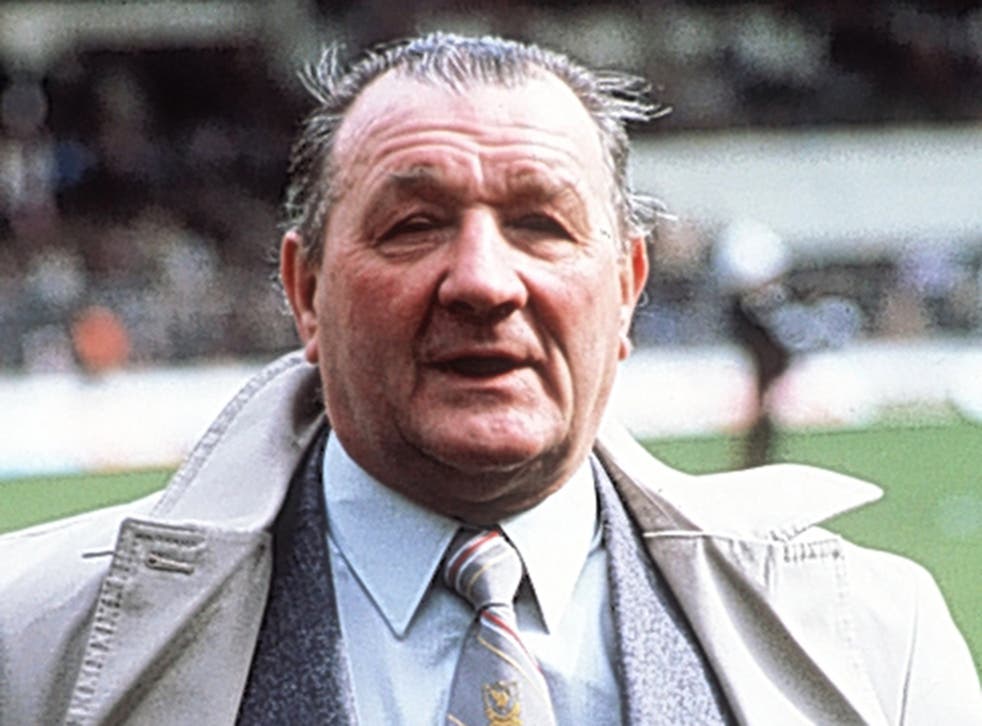 There can be little doubt that Jürgen Klopp and his methods would have interested Bob Paisley, not least because Continental innovations always fascinated him. The legendary Liverpool manager's pursuit of knowledge about what we might today call medical science led him to have a machine shipped in from Germany, which by all accounts had electrode pads designed to relieve muscular pain. The machine was having no material effect on Jimmy Melia one day, despite Paisley, then the Liverpool physiotherapist, turning the dial as far as it would go. Someone spotted it wasn't plugged in and did the necessary. Up went Melia.
Some aspects of the Klopp gegenpressing football would not be alien to Paisley either, though he might wonder why it has taken the arrival of a Continental to restore some of the very fundamental aspects of good football management which were once a byword at Liverpool. Qualities which include spotting where a player is best deployed – for Alberto Moreno, now profitably restored to left-back, read Chris Lawler, a left-half before Paisley established his true calling, or Ray Kennedy, recast as a marauding left-sided midfielder – and a wish that the ball be shipped around the field very quickly indeed.
"It was a part of the philosophy then – and it's coming back now – that goals were easier to score on the counter-attack," Ray Clemence reflected years after Paisley had brought 19 trophies in nine seasons – a ratio comfortably better than Alex Ferguson's or Brian Clough's. "So if we got the ball quickly and attacked the opposition as quickly as we could, we'd have a better chance than if we took 90 seconds or so to move the ball upfield." So there you have it: 90 seconds was a lifetime to Paisley's Liverpool. That thought came back to mind on Saturday evening as Klopp's new Liverpool eviscerated Manchester City at pace.
Manchester City vs Liverpool - player ratings

Show all 22
The appreciation of Paisley grows as the shadows lengthen on the memory of the success he delivered. It was the deeply flawed impression that he simply basked in the inheritance Bill Shankly bequeathed which created complacency about the size of the man's accomplishment. But gradually, that is changing. The Anfield banners bearing Paisley's name and face grow more ubiquitous and the memory is soon to be rekindled with an event marking 20 years since his death which will seek to investigate anew the great man's secret.
The journalist and broadcaster John Keith, who has done more than anyone to champion Paisley's achievements, will stage the evening show next February, joined by Ian Callaghan, Jimmy Case, Alan Kennedy and Phil Neal at the Atkinson Theatre in Southport, the seaside town north of Liverpool. Similar such events Keith has hosted have elicited many insights.
Philosophies we are now justifiably celebrating in Klopp – whose vast personality and self-confidence are a far cry from Paisley's frequently uncompleted sentences – are familiar to Keith from those extraordinary nine seasons between 1974 and 1983. "A reluctant genius is what I have always called him," Keith tells me. "Because genius is what he was, with a fantastic ability to assess players and build teams."
At times, it was a bumpier story than you might imagine. A winter victory over Manchester City like Saturday's might have given Paisley cause to smile, given the terrace doom-mongers he faced up to after the bad home defeat to that opposition on Boxing Day 1981.
It was Liverpool's sixth home defeat of that calendar year – an indignity they had suffered a mere nine times across the previous 10 years – which left the side 12th in the First Division. The letters pages of the Liverpool Echo were filled with proclamations of how Paisley was sending Liverpool – the reigning European champions for the third time under his guidance – into terminal decline. "I never thought this would happen," states one. "Liverpool built their reputation by careful planning, wise spending and total dedication at all levels. A new word has crept up: 'apathy'."
"Have faith in me," Paisley said in no uncertain terms after John Bond's City had left town. "We know our ways. We know the changes we will have to make. The people have to trust us." His players embarked on a 14-game unbeaten run and surged to the title.
"He could say those things to the fans with confidence because he had worked for so long at Liverpool, knew it top to bottom," says Keith, who chronicled Paisley's managerial reign for the Daily Express and knew him as well as any. "The doubts of the fans actually worried him less than they did Bill [Shankly]."
Paisley in fact seemed to enjoy the criticism. "I'm glad when someone – the press, another player or manager – has a go at us," he once said. "I can use that. I'm always picking my brains at home to find something new, searching for the little straws."
He knew the rewards of supreme endeavour and beautiful simplicity. As every Liverpool manager to have followed him will attest, that's a lot more difficult than it sounds.
"The Bob Paisley Anniversary Show" is for one night only on Thursday, 11 February 2016. Tickets (£18, with £15 concessions) from the box office or by calling 01704 533333. www.theatkinson.co.uk
Trust Wenger to provide the wise and intelligent view
There were so many words about the dignity with which football and the Football Association attended to the issue of Paris last Tuesday night, for an occasion which revealed the modernity and intelligence of the governing body. But the search for someone from within football with French insight to talk about how wounds and society might heal was less fruitful. "Doesn't feel he can..." "other media commitments…" etc. It made Arsène Wenger's insight all the more invaluable.
"I'm worried that it could divide society and create some tensions in some parts of the country. That could be damaging for the multicultural society. You also wonder what can change inside the country and you have to trust politicians to make the right decisions," he said.
We will only fully appreciate Wenger and his intelligence when he is gone.
Commando Robertson takes up the challenge in Sligo
A sign that time can be a healer came in last week's appointment of a former Royal Marine commando, Dave Robertson, as manager of Sligo Rovers, in the border county which – from the perspective of the Troubles – is remembered for the death of Lord Mountbatten at Mullaghmore.
The appointment of Robertson, who completed tours of duty in Belfast and Kuwait as well as Arctic warfare training in Norway, has been well received locally. As you might expect, Robertson doesn't flinch from challenges. Peterborough United sacked him in September, just four months after giving him his first job in management.
Join our new commenting forum
Join thought-provoking conversations, follow other Independent readers and see their replies