Book of the Week: Sven - My Story by Sven Goran Eriksson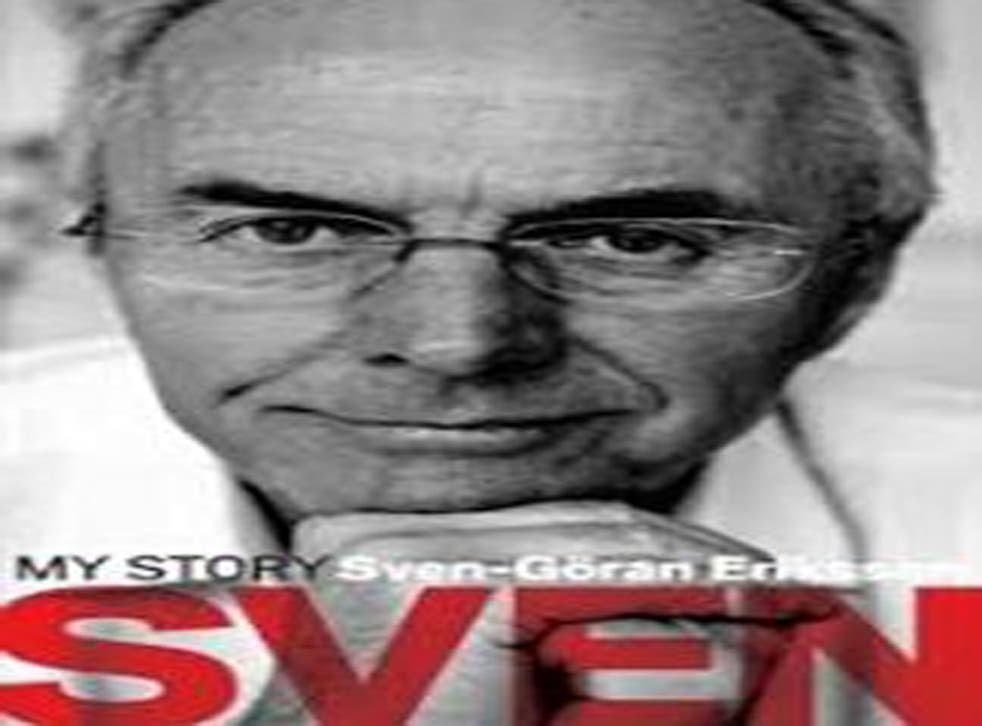 The Swede's bewilderingly energetic love life turned him into a figure of fun in England, albeit admixed with a certain grudging envy in some quarters. His autobiography, written in flat, largely unemotional prose, is often unintentionally humorous as well, with shades of Alan Partridge, such as when Eriksson describes his move to China this year to manage club side Guangzhou R&F: "My room is a suite, but it is not very fancy… I have an interpreter, Julio, who is a fun-loving Chinese guy. I suppose he has a real name in Chinese."
All of which tends to obscure the fact that for over two decades Eriksson had a pretty impressive record as a manager; good enough, he reveals, for him to have been chosen by Manchester United as Sir Alex Ferguson's successor and actually signing a contract after Ferguson announced he would retire at the end of the 2001-02 season.
At the time, he was the England manager, and remained so after Ferguson changed his mind. He regards his time with England as "a failure" because of the penalty shoot-out defeat by Portugal in the 2006 World Cup. Nevertheless, he improved the national side's Fifa ranking from 17th to fifth in his five years.
Since then, after a brief period at Manchester City, he has been involved with a ragbag of clubs, some of whom, such as Leicester City and Notts County, have had distinctly questionable ownership. Money rather than job satisfaction seems to have been the main motive behind many of his moves, perhaps because he says dubious financial advice led to him losing £10 million.
Yet as he muddles through on £2m a year in China, enjoying the companionship of his latest flame, an exotic dancer from Panama, the temptation is to adapt that tale about George Best and ask: "Where did it all go wrong, Sven?"
Published in hardback by Headline, £20
Join our new commenting forum
Join thought-provoking conversations, follow other Independent readers and see their replies