Brendan Rodgers sacked: Rodgers pays price for failure to build on early success with Liverpool
Rodgers got closer to a title than any Liverpool manager since 1990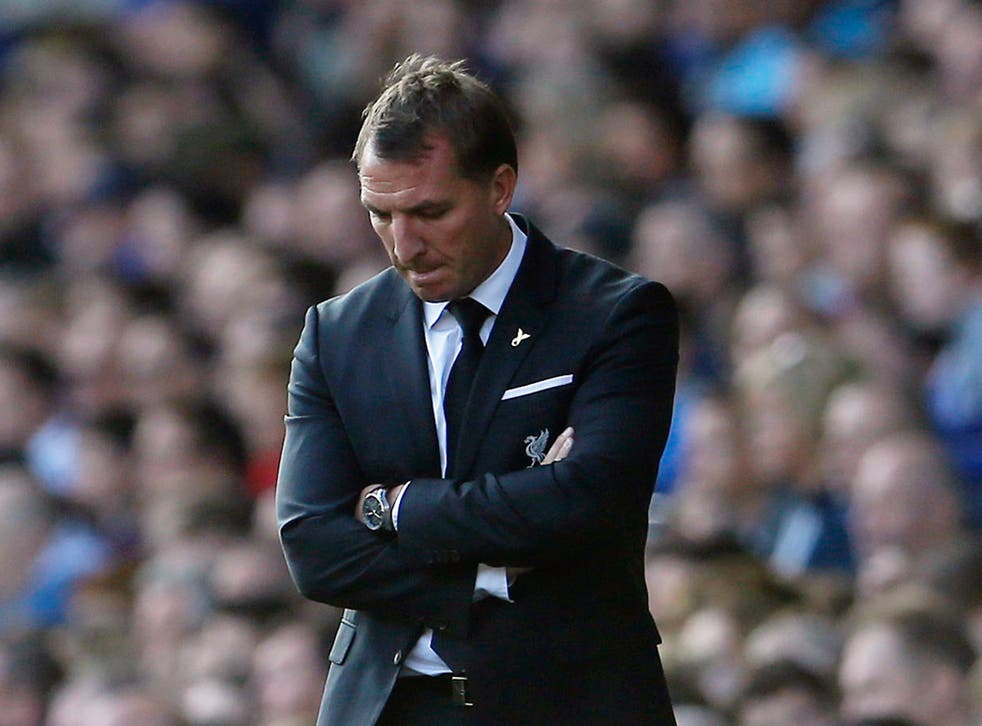 Brendan Rodgers' Liverpool career began with him featuring in a fly-on-the-wall documentary approved by his American bosses Fenway Sports Group that was the kind of challenge never presented to his famous predecessors of the 1970s and 1980s. From the very beginning he was obliged to sound like the manager of Liverpool and, for a young man in his very first big-club job, that undertaking seemed to follow him around for the next three years.
Rodgers was accused, for much of his time at Liverpool, of being more style than substance. For being a man who saved his best performances for the cameras, or for trying to capture the rhetoric of the greats who had gone before him. Yet thinking back to those first few days in front of the "Being: Liverpool" cameras, you are reminded that half the trick in modern management is convincing everyone else you are the man for the job.
If the criticism of Roy Hodgson was that he tended to talk about Liverpool as a mid-table club, rather than one given to dreaming big, then Rodgers sought to go the other way. At times it worked, and at other times – as is so often the case – events sought to undermine him.
Undoubtedly there were moments when Rodgers fell short. He tried to be too clever for his own good, when he rested first-choice players away to Real Madrid in the Champions League. His post-Luis Suarez summer of 2014 was a jumble of risky, expensive buys who either too long to deliver or simply never did. The way in which Colin Pascoe and Mike Marsh were jettisoned at the end of last season looked, on the face of it, like he was shifting blame.
But with the benefit of some distance, Rodgers' time at Liverpool might be judged more sympathetically. With the 2013-2014 title beckoning, he lost that game to Chelsea at Anfield in April when Jose Mourinho's team out-manoeuvred his Liverpool side, but what a thrilling journey it was to get to that point, a 11-game winning run that electrified the title race.
He has not delivered the league title but then no-one else has since Kenny Dalglish. In that 2013-2014 season, the margin to Manchester City in first place was two points. That was closer than Rafa Benitez's side finished behind Manchester United in 2009 (four points). Or the seven point margin to Arsenal for Gerard Houllier's side in 2002. Or even the seven points Liverpool finished adrift of Arsenal in 1991.
Like Houllier in 2002, Rodgers squandered the legacy of that season by buying erratically the following summer. But he also had to cope with the loss of Suarez, and then there was the injury to Daniel Sturridge. It would have been remarkable to have improved the team's fortunes in those circumstances. Equally, the scale of Liverpool's decline was far too severe.
By the start of this season, his side had become significantly more conservative. He tried to set his team up not to lose, which was just about acceptable until they started to lose, or at least failed to beat Norwich City, Carlisle and FC Sion at home. The vulnerabilities were obvious, the 2014 LMA manager of the year award which must have sat as a reproach to his bosses for the course of last season, was no longer a bulwark against his sacking.
In the end, Rodgers' dismissal, delivered by the FSG president Mike Gordon on the phone when he returned to Melwood after Sunday's Merseyside derby, will have come as a surprise in terms of its timing but hardly a shock in the greater scheme of things. That delicate calculation of a manager's declining stock, of the likelihood of a turnaround, of the available alternatives, all pointed to the decision that was made this afternoon by FSG.
Even so, it is a strange call to authorise Rodgers the kind of gross transfer spend that was made this by Liverpool summer only to sack him in early October. There is not much in the mediocrity of Liverpool's results thus far, three wins, six draws (including the Capital One Cup) and two defeats – that is radically different from last season's mediocrity. Liverpool averaged 1.6 points a game last season and, with eight games played this season, it is 1.5.
While it will be presented as a decisive move to sack Rodgers now, it would have been much braver to have done so at the start of the summer. Jamie Carragher made the same point on Sky Sports in the immediate aftermath and whoever comes into the job now will have to perm a team out of the squad that Rodgers has left behind, which has an unusual deficit of wide players.
As for Rodgers, it was notable in the FSG statement that the Americans believe he will go on to have a long career in management. There is a tendency for the English game to write off those who have been sacked once, while in more sophisticated football cultures, these experiences are seen as valuable to a manager's development.
If there was anything you would wish for the 42-year-old, still two years younger than Sir Alex Ferguson was when he first took charge of Manchester United, then it is that at his next job he does not feel any pressure to be anyone other than himself. Goodness knows, it must be difficult enough to sustain the hopes and aspirations of a club permanently relegated to a status which it does not believe befitting of its history.
Rodgers got closer to a league title than any Liverpool manager since 1990, and that counts for something. He might have lost control of his Anfield destiny but what he turns that experience into from now is entirely up to him.
Join our new commenting forum
Join thought-provoking conversations, follow other Independent readers and see their replies