Brentford goalkeeper Richard Lee puts Peter the pillock in his place on Come Dine With Me appearance
VIEW FROM THE SOFA: Couples Come Dine With Me, Channel 4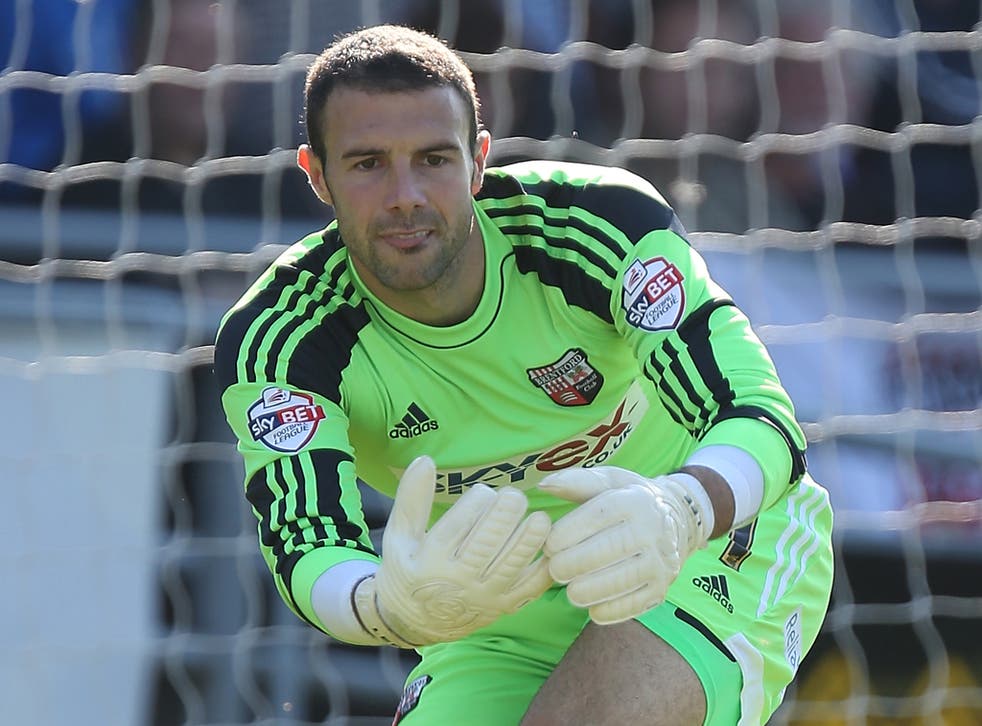 Those good old Conservatives love sport. David Cameron loves it so much he supports two football teams. And having spent one day basking in their new shiny majority, one of their MPs, Jeremy Hunt (who, surprisingly, is not yet rhyming slang), promised on Newsnight to make good on one of their pre-election pledges and place sport at the top of their agenda.
When I say "sport", I mean what Cameron calls country sports. And when he says "country sports" he means fox-hunting. Which the Tories want to make as bloodthirsty as before Labour passed laws to make the worst kind of hunting illegal. Those good old Conservatives.
Sorry. Got distracted by politics, which of course have no place in sport. Or dinner parties, for that matter. As we found out on Thursday, when the Brentford goalkeeper Richard Lee took part in a couples version of Come Dine With Me, the competitive dinner party contest.
Around halfway through, Peter (first names only on this show), the token pillock of the show, sent the rest of the table into a stunned silence when he complained that everything England invented had been stolen by foreigners. It was an uncomfortable moment, especially as one of the couples was Canadian.
Xenophobia wasn't Peter the pillock's only act. He was a dab hand at political incorrectness as well.
"He crossed the line," said Lee, who was introduced as the "Brentford Town" goalkeeper, after Peter trotted out the line that childbirth is just as hard for men as it is for women. He had earlier said to his face: "I can't back you up on that one."
Lee's club are currently 180 minutes from the Premier League, having lost their play-off semi-final first leg against Middlesbrough 2-1.
But his fellow diners, who first picked him for a personal trainer or gym owner, damned him with faint praise by saying they thought he "wasn't Premier" but "not bad", given that he played football for a living.
Lee was gutted that his new friends had assumed he wasn't Premier League. "I was for a bit," he said, referring to his brief stint in the top flight with Watford. It was when Peter put forward his opinion that all footballers are "not very bright" and "is that why you play?" that Lee really bit, however.
"I have a degree, I have written a book and I have a master practitioner award in neuro-linguistic programming," he said, looking as if he was doing everything in his power to refrain from knocking Peter out.
And if that wasn't an object lesson in how to deal with people who have ugly opinions, Lee ended the night with a few home truths.
"You are a lucky man," he told Peter. "Bridget sticks by you even when you say things that most women would kick you in the shins for." Peter was contrite.
If only we could invite Cameron and his cronies to a dinner party. Then we could take a leaf out of Lee's book and tell them in a calm and rational way that, actually, fox-hunting is a terrible idea. As is dismantling the NHS. And making swingeing cuts on schemes to help disabled people into work.
Although, come to think of it, kicking them in the shins might be far more satisfying.
Join our new commenting forum
Join thought-provoking conversations, follow other Independent readers and see their replies