British Ethnic Diversity Sports Awards: Chelsea racism incident won't derail Paul Elliott's dream of a post-racist, colour-blind world
Sport is not about colour, it's about how good you are and Bedsa awards celebrate that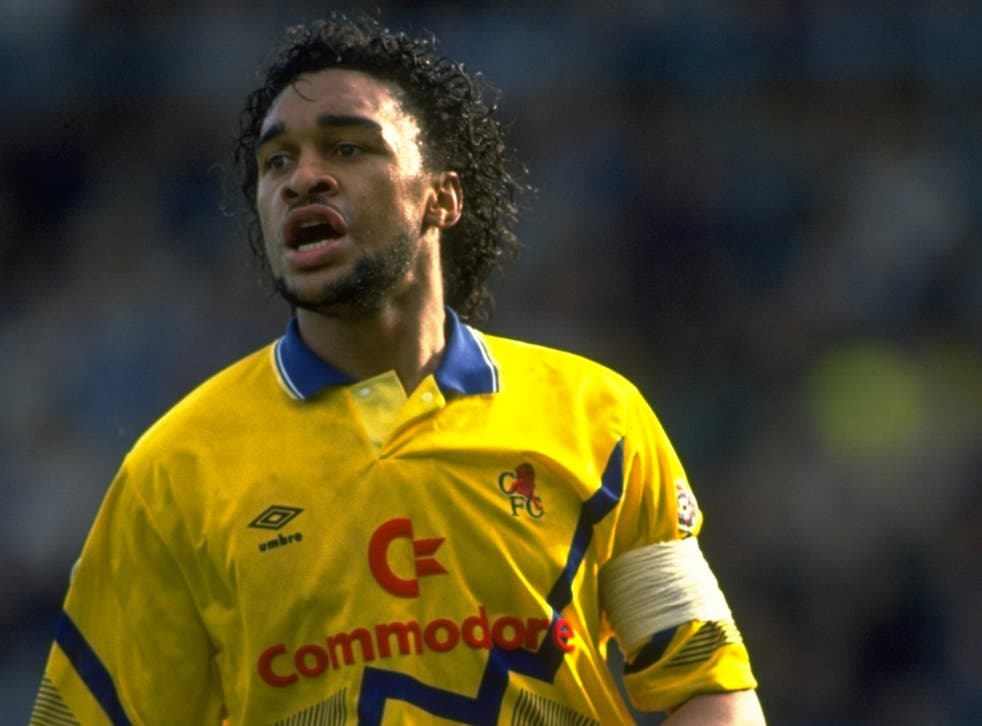 You can keep your Oscars. Los Angeles or Coventry? No contest. At the end of a week in which a sample of Britain's moronic tendency took the London-to-Paris Tardis back to the 1970s, this nation showed why, for Paul Elliott at least, it remains the only place to be.
Elliott has long been the articulate voice of ethnic representation in English football, a man who walked through the dark ages of monkey chants and bananas to become, in 1991, the first black captain of Chelsea. Now a member of the FA Council, Elliott was on stage at the inaugural Lycamobile British Ethnic Diversity Sports Awards at the Ricoh Arena to receive on behalf of Huddersfield's Chris Powell the Coach of the Year prize.
An acceptance speech of effortless dignity and power met with awed silence. It would have been enough to pay tribute to Powell, "a man of the highest order, whose commitment to inclusion is the finest I have seen in 20 years" and to the management team of Queen's Park Rangers, their caretaker manager Chris Ramsey and director of football Les Ferdinand, who had legged it back from a losing trip to Hull to make the presentation despite knowing that Powell could not attend.
Elliott used the opportunity to broaden the debate, responding to the Paris Métro blight not with inflammatory rhetoric but soaring positivity.
This awards night was so important, he said, because it was about inclusion and visibility. Elliott does not have time for anger, since that confers upon the lame-brained dolts attached to his old club attention their actions do not deserve.
The widespread revulsion of the majority was good enough for him, and the gala gathering in Coventry was further evidence of how far we have come. "It demonstrates 21st-century, multiracial Britain. Sport is the catalyst and the key that engages and unites. For me it's the most potent weapon for breaking down barriers.
"The response to the Paris Métro incident has been so uplifting. Society has self-policed it, in the sense that it is so obviously unacceptable to people in the 21st century.
"This country is still the best in the world for me, and at the end of a challenging week this is a great upside. It fits in well because it is multisport, multicultural and multiracial. It celebrates black and minority contribution to sport in this country.
"People recognise the value of inclusion and diversity. You judge people by the quality of their character, not the colour of their skin. Sport does not discriminate. The ball is colour-blind, it doesn't judge. Sport is not about colour, it's about how good you are and this night celebrates that."
Indeed. It was entirely coincidental that Bedsa should debut on the weekend of the Oscars. You can make up your own minds about the relative value of the awards presented on Hollywood Boulevard or at the home of the Sky Blues: one recognising the scripted portrayal of fictional characters, the other the remarkable deeds of authentic heroes from the sporting milieu.
Powell was one of 10 champions from across the athletic canon honoured before an audience that included the Sports Minister, Helen Grant, Olympians led by Denise Lewis and Christine Ohuruogu, ex-rugby league flyer Martin Offiah, a statue of whom will be unveiled at Wembley this week, plus executives from Sport England, UK Sport, the Football Association and the England and Wales Cricket Board.
The awards are the brainchild of Arun Kang, chief executive of Sporting Equals, a charity that promotes ethnic diversity among old as well as young across all sports and physical activities. The evening was, he said, a timely demonstration that Britain's ethnic communities are no longer for being pushed off trains. Diversity is at the heart of what this country represents, not only to the liberal-minded but to all creeds. It was proof, he claimed, that this is not simply a Utopian vision but a reality playing out across the land, an irreversible journey to a brighter future and a beautiful rebuke to the deadheads of Paris. Amen to that.
That a subspecies of pond life is slow to pick up on societal trends is unfortunate for them but, ultimately, not a problem for this community of driven souls.
England cricketer Moeen Ali and gymnast Becky Downie collected the principal sportsman and woman gongs. Maryam Amatullah was awarded the Unsung Hero honour for her work in making cyclists of women from communities where the bike is considered an inappropriate mode of transport for the female of the species.
For Maryam, a Muslim from Leicester, cycling was the mechanism not only for promoting better health but social inclusion. Grab your hijab and go is the central message, and it's working.
Maryam glowed on stage and looked anything but a fortysomething mother. I would have liked to hear more from her, but the modern ceremony waits for no man or woman and there were time slots to hit.
Thankfully, Elliott is alert to backstage opportunities for scribblers bearing tape recorders. He was speaking about football but in this environment the sentiment was universal.
"It's come a long way since I was playing, and in a way that I thought unimaginable as a kid. Monkey chanting, banana-throwing, every expletive under the sun directed at you. Look where we are now.
"That's why nights like this are worth celebrating. Paris was highly unfortunate, but Chelsea have shown leadership and zero tolerance. If every club behaved that way the world would be a much better place. The messaging was absolutely on the money. They showed contrition and apologised."
Elliott made an example of Ferdinand and Ramsey. "All they wanted was an opportunity. No one mentioned their colour. It's not about that, it's about being the best for the job. That's why inclusion becomes very important."
Imagine that – a world in which we see not the colour of the man, but simply a man. As the rolling out of Bedsa illustrated, we are by definition not there yet. Equally, what happened in Paris will not derail the dream.
Join our new commenting forum
Join thought-provoking conversations, follow other Independent readers and see their replies