Chelsea racism video: Victim calls for guilty fans to be 'found, punished and locked up' after vile abuse on Paris Metro
Chelsea are planning lifetime bans for anyone involved in the sickening scenes in Paris on Tuesday that saw a man, named as Souleymane, racially abused by football fans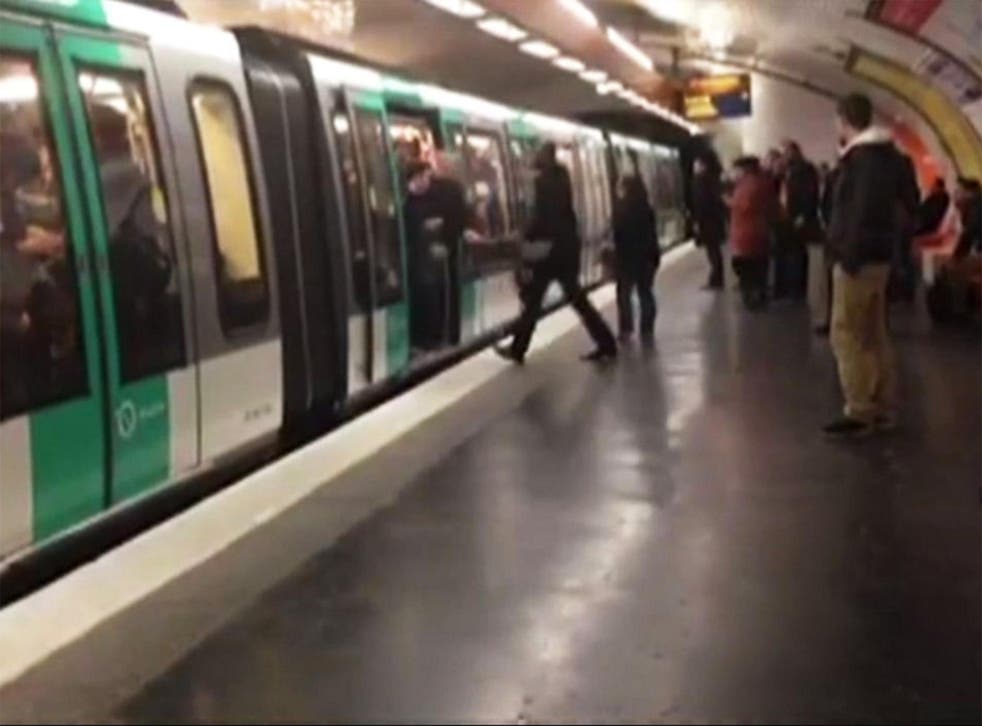 The black man pushed off a Paris Metro train and abused with vile racial chants by a group of Chelsea fans has condemned and called for them to be "found, punished and be locked up".
The victim, named in France as Souleymane S – his surname has been withheld – condemned his abusers and confirmed that he intends to visit a police station today to make a formal criminal complaint.
Speaking to French newspaper Le Parisian, Souleymane said: "I didn't know that I was filmed. The fact that it is being talked about has given me the courage to go and make a complaint to the police.
"These people, these English supporters ought to be found, punished and ought to be locked up. What happened should not go unpunished."
PSG 1 Chelsea 1 player ratings

Show all 22
Souleymane, a married father of three who lives in the northern Paris department of Val d'Oise, was on his way home from work at around 7pm when he encountered the Chelsea fans at the Richelieu-Drouot station who were on their way to the Parc des Princes stadium to watch the Champions League clash with Paris Saint-Germain.
He revealed that he knew he was being targeted "because of the colour of my skin" and claimed that he was not surprised by the events on Tuesday evening because he has to "live with racism".
Souleymane added: "I wanted to get into the carriage but a group of English fans blocked me and pushed me away.
"I tried to force my way on, I kept trying to get back on. In the scramble, I lost my phone. They told me things in English but I did not really understand the meaning of their words.
"I don't speak a word of English. I understood that they were Chelsea fans, and I made the connection with the PSG match, which was taking place the same evening.
"I also understood that they were attacking me because of the colour of my skin. You know, I live with racism, I was not really surprised by what happened to me, even if it was a first in the Metro.
"I stood in front of them for a long time. Someone came up to me afterwards and said I'd been brave to stand up to such people.
"I think the whole thing lasted about six or seven minutes."
Staff at the train station eventually arrived at the scene in an effort to diffuse the situation.
"After a while, RATP staff intervened, but only to make sure there wasn't any fighting," Souleymane continued.
"Their aim was to make sure the traffic resumed on the line. No other passengers defended me, but anyway, what could anyone do?
"Then the train left, and I walked away, and waited for the next train. I went home and didn't mention what happened to anyone, not even my wife and children."
"What was I meant to say to my children? That Dad was pushed and shoved in the Metro because he's black? That's hopeless."
Paul Nolan, who filmed the clip on his mobile phone, told The Guardian: "He was obviously completely shocked … I don't think he realised who they were. There definitely was a culture shock. I heard a couple of French guys saying: 'I can't believe this. It's insane.'"
Nolan also added that the fans were sang "Where were you in World War Two?" to French passengers on the train.
Chelsea issued a statement in the early hours of Wednesday morning to condemn the racial abuse and labelled the events in Paris as "abhorrent". They are also preparing lifetime bans for any season ticket holders involved in the sickening chants, and added: "Such behaviour is abhorrent and has no place in football or society."
Join our new commenting forum
Join thought-provoking conversations, follow other Independent readers and see their replies