Comment: Brilliant NextGen series sadly sidelined in favour of Uefa Youth Cup
Ryan McLaughlin has been denied a European role by Uefa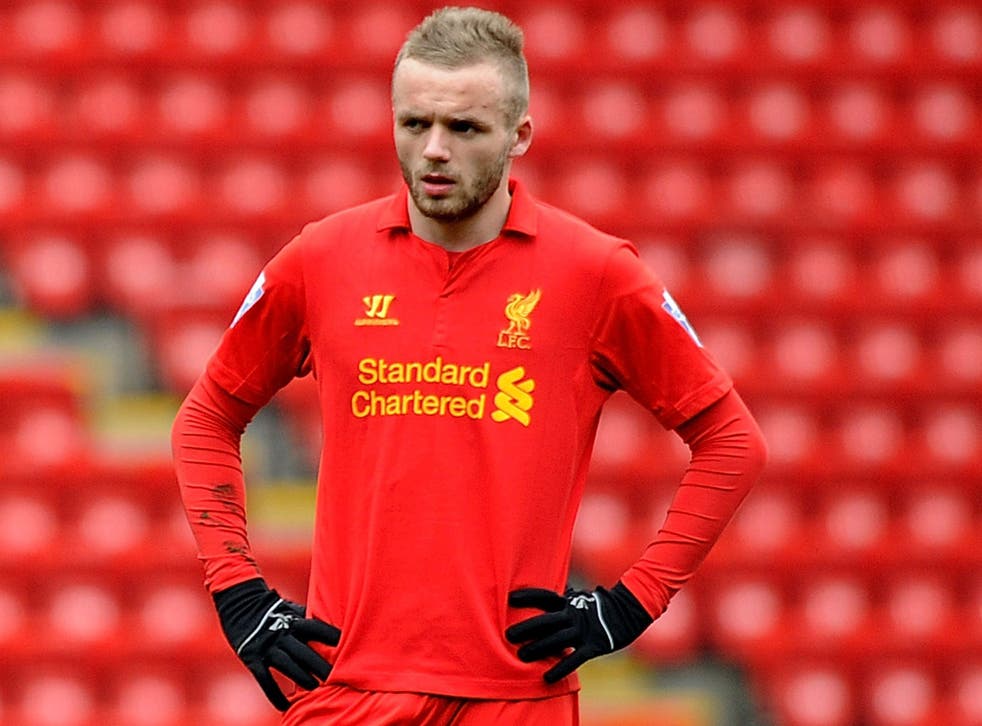 The Champions League is back – with the ubiquitous blue livery, "Zadok the Priest" and, this year, a new bit of razzle-dazzle. The new Uefa Youth Cup, parading its own swishy new typeface and featuring the Under-19 teams of this season's 32 Champions League group stage competitors, also swings into action today. "The competition has already received its own sprinkling of stardust," the governing body gushes, reporting Nicky Butt's role in running Manchester United's team and the involvement of Patrick Vieira, whose Manchester City players will step out at Viktoria Plzen's training ground in the Czech Republic this afternoon.
Well, forgive Aston Villa's Jack Grealish for not sharing the sense of euphoria. Or the young Spurs striker Shaquille Coulthirst and Liverpool's Ryan McLaughlin, for that matter. These are the young British players, learning their trade away from the bright lights of this season's Champions League aristocracy, who in the past two years had suddenly found a European stage. It was provided for them by the NextGen series, the tournament which quickly established itself as the Champions League for Europe's best young players.
Necessity being the mother of invention, some of the competition's clubs knew a thing or two about running good academies because they simply couldn't afford to go out and hoover up the continent's best players. And it showed. Villa won the competition last season. Liverpool beat Internazionale 4-1 at Anfield in a game which will always remain with man-of-the-match McLaughlin, Conor Coady and Jordan Ibe. Talk had turned to how Everton – with their immense reputation for developing young players – would fair when they entered this year. Valencia, Gothenburg and Villarreal were all set to join, too.
None of those clubs' youth teams will be competing in Europe this season, though. It will be back to stodgy midweek games in front a few dozen people for them because Uefa has – temporarily and quite possibly permanently – killed off the competition.
There was always a sense that Michel Platini's organisation had been monitoring NextGen, despite offering it official sanction, and last season the founders of the competition –Justin Andrews and Mark Warburton – began hearing noises about Uefa launching a version of its own. The two men sought a compromise, proposing to Uefa a 48-team tournament, with some clubs selected on the basis of their commitment to youth development, complemented by those who reached the last 16 of the previous season's Champions League.
There were hardly gasps of open astonishment when Uefa rejected that plan and opted to reinforce the European status quo with a tournament for which the 32 Champions League competitors will take Under-19 teams along for the ride, regardless of their ability. The inevitability of the outcome stemmed from the fact that NextGen was beginning to ask some searching questions of Uefa. The tournament's £8 family tickets were enabling fans to see excellent young players in elite stadiums under floodlights. Scheduling around first-team matches was tricky but not insurmountable, Andrews and Warburton found. There were crowds of 20,000 at some NextGen games – more than on some Thursday nights in the Europa League.
When Uefa rejected the compromise, Andrews and Warburton suspended their own competition for a year. A "lack of definite funding" was the formally stated reason, though they just did not see room in the calendar for two competitions. Throwing a further £2m at their own event, which was shorn of key teams, with Eurosport signed up to cover the competitor as well as them, made no sense.
Villa's young players are understandably disconsolate about not being able to defend their title. "We're bitterly disappointed by this," said their academy director, Bryan Jones. "The competition is one of the greatest development tools for young professional players in this country… and it will be lost to us. It's shameful."
Other impressive academies will be in and out of the new competition, too. There are no guarantees for Ajax, whose Viktor Fischer devastated Liverpool in the 2011-12 semi-finals before graduating to the senior side's No 7 jersey.
Academy directors will tell you that it is the opportunity to get players into the routine of travelling around Europe – the flight, the hotel, the preparation – which they will miss as much as, if not more than, the football itself.
And even those teenagers who are fortunate enough to grace a club which is playing in the new Uefa tournament will find something lacking. Games will generally kick off between 11am and 4pm at training grounds and reserve-team stadiums – a far cry from the environment of playing at elite grounds under lights which NextGen offered, in an attempt to create a learning environment for the players and – as the competition's name suggests – equip them to make the next step.
Andrews is surprisingly sanguine about this and reluctant to criticise Uefa. "Rather than go up against the new competition we decided to see how it would work out," he says. "We should just wait and see how people would react to what the new competition brings."
That reaction may be a loud call to Uefa to bring NextGen and its philosophies back into the fold. Don't be blinded by the livery and the anthems this week. A little light has gone out across Europe.
Register for free to continue reading
Registration is a free and easy way to support our truly independent journalism
By registering, you will also enjoy limited access to Premium articles, exclusive newsletters, commenting, and virtual events with our leading journalists
Already have an account? sign in
Register for free to continue reading
Registration is a free and easy way to support our truly independent journalism
By registering, you will also enjoy limited access to Premium articles, exclusive newsletters, commenting, and virtual events with our leading journalists
Already have an account? sign in
Join our new commenting forum
Join thought-provoking conversations, follow other Independent readers and see their replies