Comment: Roy Hodgson wasn't being racist, he simply made a joke that got lost in space
Kick It Out were too quick to jump on the bandwagon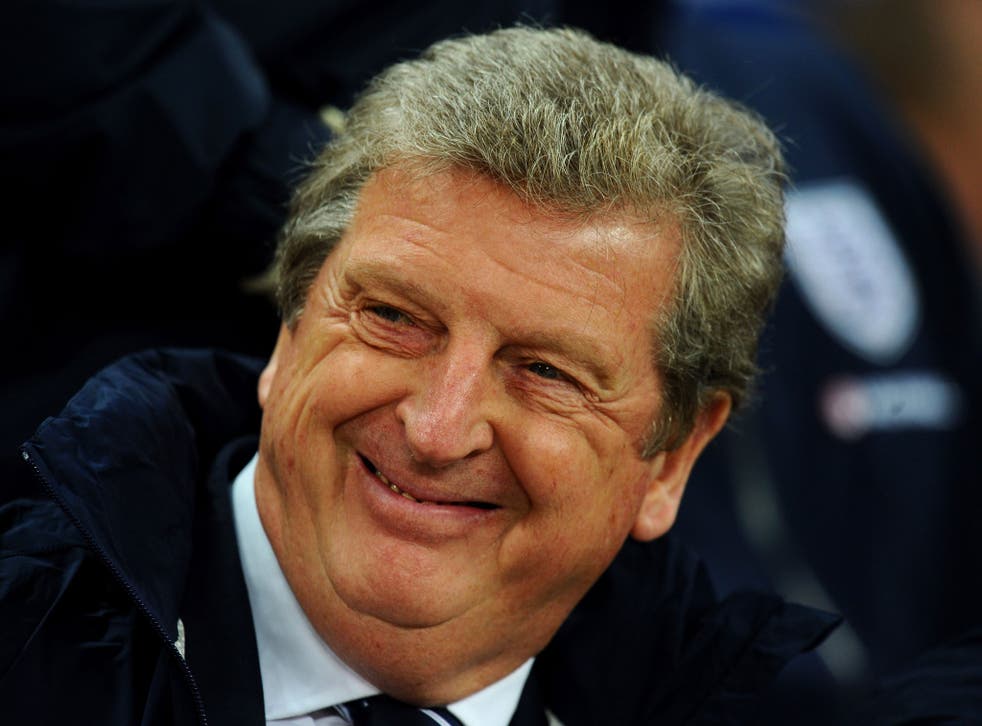 It was an inappropriate joke. Clearly it had no place in a football dressing room – one look at Andros Townsend's face as he emerged from the Wembley tunnel for the second half of Tuesday's game against Poland is enough to make that plain. On the footage shown on the Football Association's website Townsend appears puzzled, and who can blame him.
It was a moment when for once Peter Reid's style of management might have been better suited in the home dressing room at Wembley than Roy Hodgson's more erudite, considered approach. "Hey Smallingy – just get the f'ing ball to f'ing Townsendy, every f'ing time. OK? F'ing OK son?" Only England would not be going to Brazil were Reid in charge.
So there were Townsend and Smalling, aka the astronaut, struggling to master a piece of humour popular in Nasa circles in the 1970s during one of the most intense moments of their young careers. Humour frequently falls into the gaps between generations and this one was lost in space.
But what it was not was offensive, and what it did not need was any sort of apology from Hodgson, nor any call from anybody to set up any sort of investigation. "You cannot be offended by that," said John Barnes, "which player is offended? Let's hear from them and let them tell us why they're offended."
We have not heard from them. But we don't need to – rather the FA needed to, and Hodgson. The offended player should have told someone from the FA, gods knows there are no shortage of them, or Hodgson, and the matter could have been explained – the offended player was a victim of his own misunderstanding. The FA even phoned all the players involved and established no one had a complaint to make. That should be the end of the affair. But that is not the way it works, and that is something that should depress anyone involved in the game, including us in the media.
It is damning of the player, or whoever within his entourage took the story to the media – what can they possibly have hoped to gain? – it is damning of the media for its reaction, it is depressing to become part of that reaction, it is depressing to have to write this. After chairman Gerg Dyke had to issue in support of Hodgson, the FA assures us the issue is gone and that none of the players have a problem with the England manager – if that is the case it shames even further whoever went public with the story in the first place.
The initial story was one of crying wolf. The wolf is still to be dealt with, still exists as a real threat, but in this instance is nowhere to be seen because it was just not there. This is not racism.
The alacrity with which Thursday's bandwagon was leapt on – with a speed that would have shamed even the Prime Minister – by important and influential bodies such as Kick It Out was not impressive. It does the cause of anti-racism no good at all.
It should be acknowledged that this country's record on combating racism is by and large a good one in recent times thanks to the work of groups like Kick It Out. There is still plenty to keep them busy. There is the lack of diversity on Dyke's FA commission for a start, then there is the scarcity of black coaches and managers in the professional game despite the large number of black players who are and have been involved at the top end of the sport for the last 30 years. It is time to introduce the Rooney Rule – as used successfully to promote black coaches in the NFL – as nothing else has worked and an imposed change is necessary and probably overdue. That is a matter worthy of debate. This on the other hand is not an issue to waste time on. "It is not even newsworthy!" tweeted Townsend. If only.
John Terry was found by the FA to have racially abused Anton Ferdinand in 2011. That should have ended with Chelsea sacking their captain. They readily bar fans for such a serious offence. Racism of course remains a blight on the lives of some people in this country, is still a live and painful issue, but this is not a racist incident. It is, from first to last, a bad joke.
Join our new commenting forum
Join thought-provoking conversations, follow other Independent readers and see their replies