Crewe confirm Dario Gradi suspended pending FA investigation into 'smoothing over' claims
The 75-year-old Crewe Alexandra director of football will be questioned over claims originally published in The Independent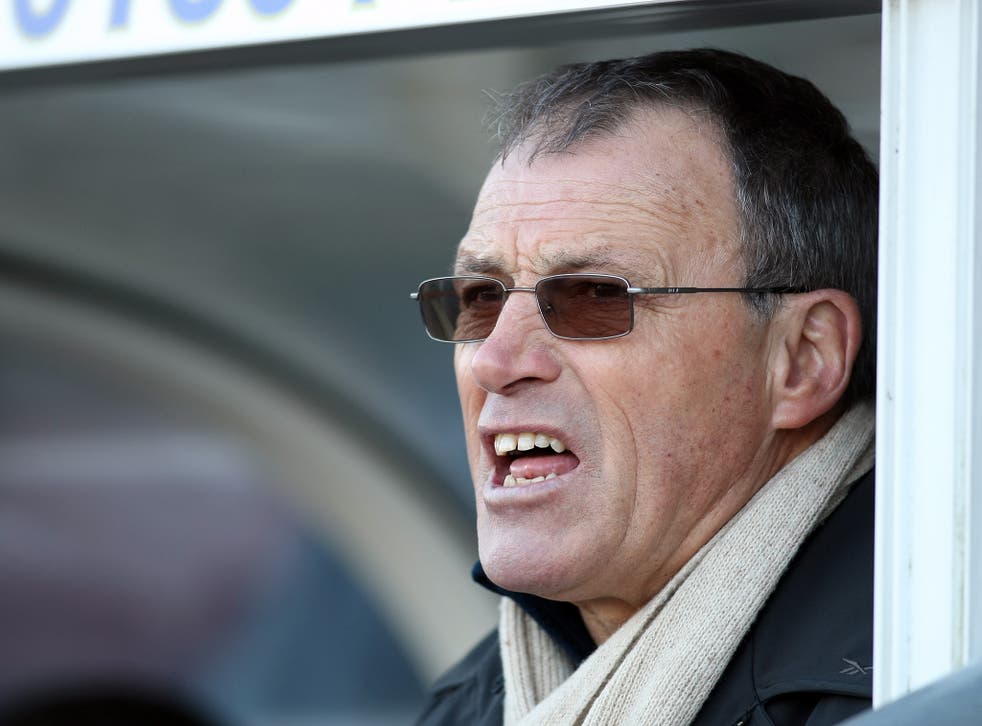 Dario Gradi, the Crewe Alexandra director of football and former Chelsea coach, is likely to be out of the game for months, having been suspended by the Football Association following claims published in The Independent that he attempted to "smooth over" an allegation of sexual abuse.
Gradi is to be questioned by investigators working for the FA inquiry into child abuse over a former Chelsea youth player's claim that he visited his home, several days after he had told his parents about an alleged sexual assault on him by former chief scout Eddie Heath.
But the governing body are unlikely be able to speak to the 75-year-old before any police investigations into Crewe Alexandra, the club at the centre of the football sexual abuse scandal are also completed. Police forces across Britain are expected to ask the FA inquiry team to wait until they have completed their work, thus ensuring that witnesses do not offer evidence that might incriminate them or which can then find themselves examined by police on. That could mean it is months before an FA interview with Gradi takes place.
Gradi, who was not seen in the directors' box during Saturday's 2-0 defeat to Crawley Town, denies any wrongdoing.
It is extremely rare for the FA to seek the suspension of a club official and such a move only takes place when it is considered to be in the best interests of the game. But the governing body appears to have moved quickly to do so after the testimony of the witness, which was published by The Independent on 3 December.
The process of seeking suspension involves the FA having to apply for an interim suspension order, with a regulatory commission set up to considered its reasons for seeking one. Details will then have been sent out to Crewe, requesting Gradi's removal. There is scope for Crewe to appeal the suspension order, though it seems unlikely that such a route will be pursued.
Dario Gradi career timeline

Show all 7
When the FA do finally speak to Gradi, it is expected that the discussion will centre on the witness's allegation that he visited the family home in 1974 to discuss an allegation that Heath, who died in the late 1980s, had repeated molested the youth player before carrying out a more serious sexual assault.
The witness said that in the course of a one-hour meeting at the family home, Gradi admitted Heath "gets a bit close to the boys. I'm sorry if he's overstepped the mark in his fondness this time."
The witness's detailed testimony included a description of Gradi being given tea and cake by his parents and embarking on a long conversation, at times "at a tangent" to the main concern. He described his high hopes for the youth team and heard about Heath allegedly repeatedly touching the young player inappropriately before sexually assaulting him.
In response to a letter posted through the door of his home detailing the former Chelsea youth player's allegations, Gradi told The Independent two weeks ago that "it would be inappropriate and unfair on all parties to comment piecemeal through the media at this time in connection with historic allegations. I will do everything within my power to assist all investigatory authorities."
Crewe confirmed the suspension on Monday morning in a short statement, saying: "Following discussions with the Football Association, Crewe Alexandra Football Club can confirm that Dario Gradi is currently under an FA interim suspension from football."
Register for free to continue reading
Registration is a free and easy way to support our truly independent journalism
By registering, you will also enjoy limited access to Premium articles, exclusive newsletters, commenting, and virtual events with our leading journalists
Already have an account? sign in
Register for free to continue reading
Registration is a free and easy way to support our truly independent journalism
By registering, you will also enjoy limited access to Premium articles, exclusive newsletters, commenting, and virtual events with our leading journalists
Already have an account? sign in
Join our new commenting forum
Join thought-provoking conversations, follow other Independent readers and see their replies