Erik Lamela goal: What is a rabona?
The Tottenham striker scored one in the Europa League last night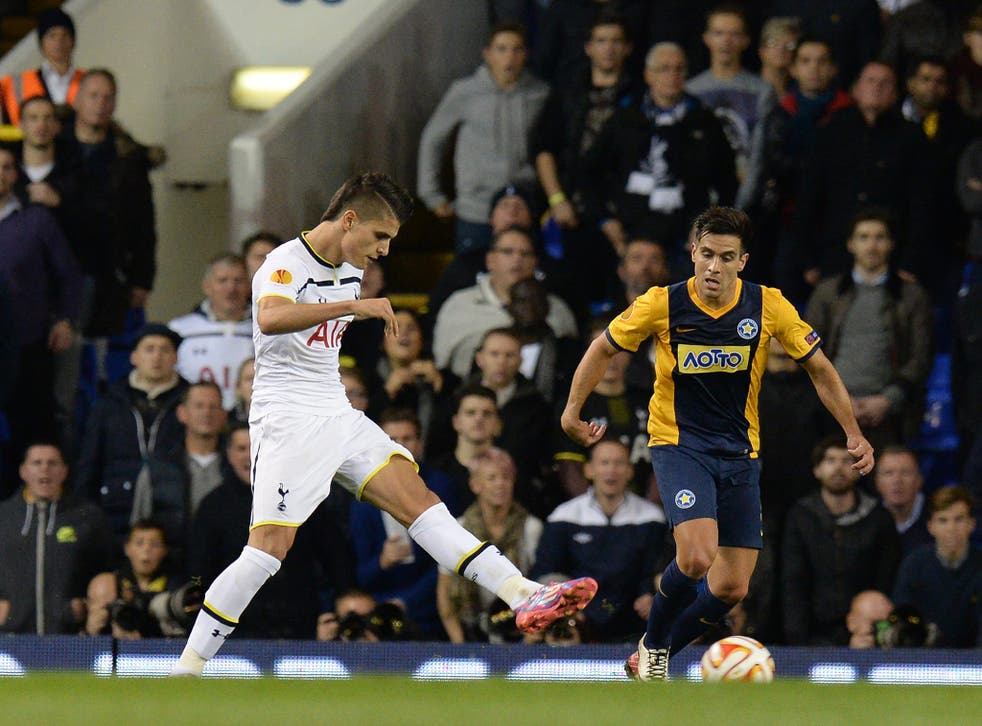 Erik Lamela scored an incredible goal last night with a strike known as a 'rabona'.
The action involves striking the ball by wrapping one foot around the outside of the other to strike the ball, with the effect usually being an extreme amount of serve on the ball.
Few try it, and even less succeed in scoring with them. But when they come off as they did for Lamela, there are few classier looking goals.
WATCH THE LAMELA GOAL BY CLICKING HERE
The Tottenham winger is clearly a fan of the rabona as YouTube footage of the Argentinian during his time at River Plate shows him scoring using the technique as a 17-year-old.
But what are the origins of the rabona?
Just like Lamela, one explanation is that it comes from Argentina, with the first reported rabona performed by Ricardo Infante in 1948 during a game between Estudiantes de la Plata and Rosario Central. In the aftermath, Argentine football magazine El Gráfico created a front cover featuring Infante dressed up as pupil with the caption "Infante played hooky". The translation of hooky (i.e. to skip school) in Spanish is rabona. At least that's the explanation on Wikipedia.
Another is that it was invented in the 1970s by Italian striker Giovanni Roccotelli, who played for Ascoli, although he says the name came after Ronaldo performed it. In an interview he said: "For me it was a natural thing. I began crossing like this when I was very little. When I was called up for a national side by [Enzo] Bearzot I remember that I even scored two goals this way in Campania. At least I did one thing before all the others ... now they call this move 'rabona' because Ronaldo did it, but Pele himself said in an interview that he remembered an Italian doing it before him: that was me."
Whatever the origins, there is no doubt that when it comes off it looks brilliant.
Join our new commenting forum
Join thought-provoking conversations, follow other Independent readers and see their replies