Euro 2020 final: Wembley set to host final after deal with Germany
Wembley's only rival to stage the climax of Euro 2020 is Munich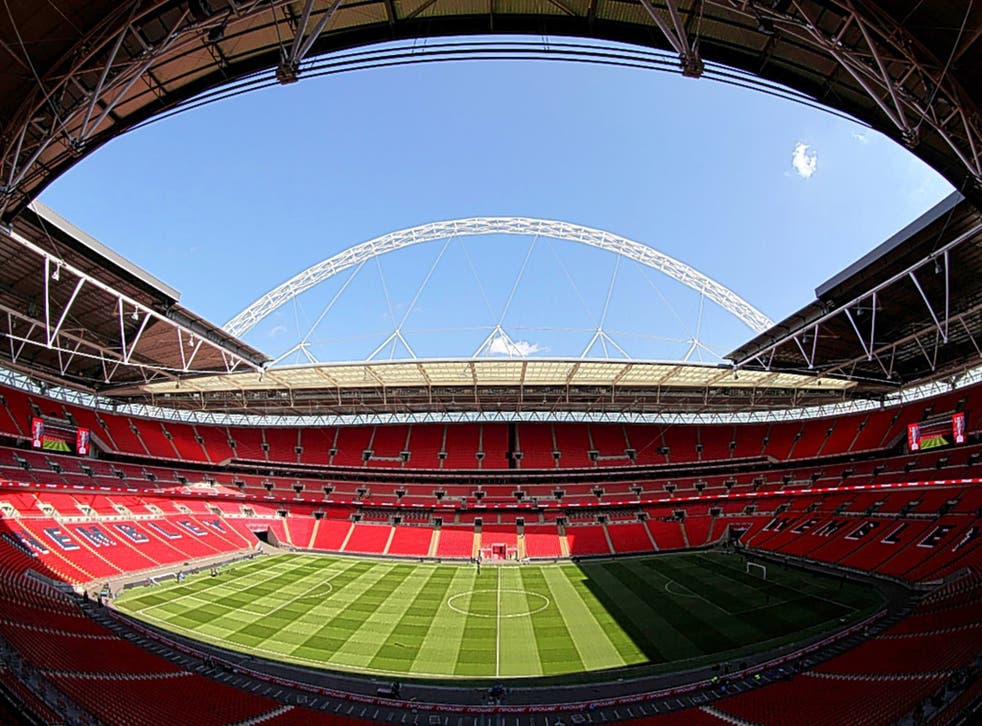 Football looks set to come home again – at the third time of asking. After England's sorry failed bids for the 2006 and 2018 World Cups, verging on humiliation, Wembley is expected to get the green light on Friday to stage the final phase of Euro 2020.
The revolutionary 13-city concept, which Uefa's president, Michel Platini, insists will be a one-off, has been created to mark the 60th anniversary of the tournament, but also to reflect the fact that so few nations now have the necessary infrastructure to stage the finals on their own following the competition's expansion from 16 to 24 teams, starting in France in 2016.
Altogether, 19 countries put forward cities to stage matches at the tournament, which will be organised in six regions so fans and teams will not have to travel huge distances during the group stage.
Twelve of the winning bidders will each host three group matches plus a single knockout game from the last 16 or quarter-finals. Scotland, Wales and the Republic of Ireland are all hopeful of being chosen but one of the three seems almost certain to miss out as Uefa's executive committee endeavours to spread the tournament around as many regions as possible.
But the biggest interest focuses on the semi-finals and final, which Uefa has stipulated must be in one city – with Wembley the odds-on favourite to be the host stadium in a two-horse race. Only Munich has been submitted as a rival to London, though it has become apparent in recent weeks that the German FA may strategically opt to stage earlier games instead, pulling out of the showpiece climax at the last moment to concentrate on a bid to stage Euro 2024.
On Thursday night, the Germans were still in contention but there was mounting speculation a deal had been done for them to withdraw, giving Wembley a free run in exchange for the FA backing Germany's 2024 campaign.
"We are down to two between us and Germany but you can never be too confident," said the FA chairman, Greg Dyke. "Munich is a great stadium but I think we feel that we have got a pretty good chance. Everyone thinks Wembley is one of the great stadiums now. The two Champions League finals there have been a great success so I think Uefa, if it comes to Wembley, will be very happy.
Uefa also announced that referees will stop matches for up to three minutes and team doctors will decide if players can continue in cases of concussion in European competition with immediate effect.
Join our new commenting forum
Join thought-provoking conversations, follow other Independent readers and see their replies