Pavel Srnicek dead: Farewell to an entertainer and Newcastle hero. You will forever be a Geordie
Srnicek was part of the 'entertainers' team that took a city on a magical adventure from second bottom of Division Two to the brink of winning the Premiership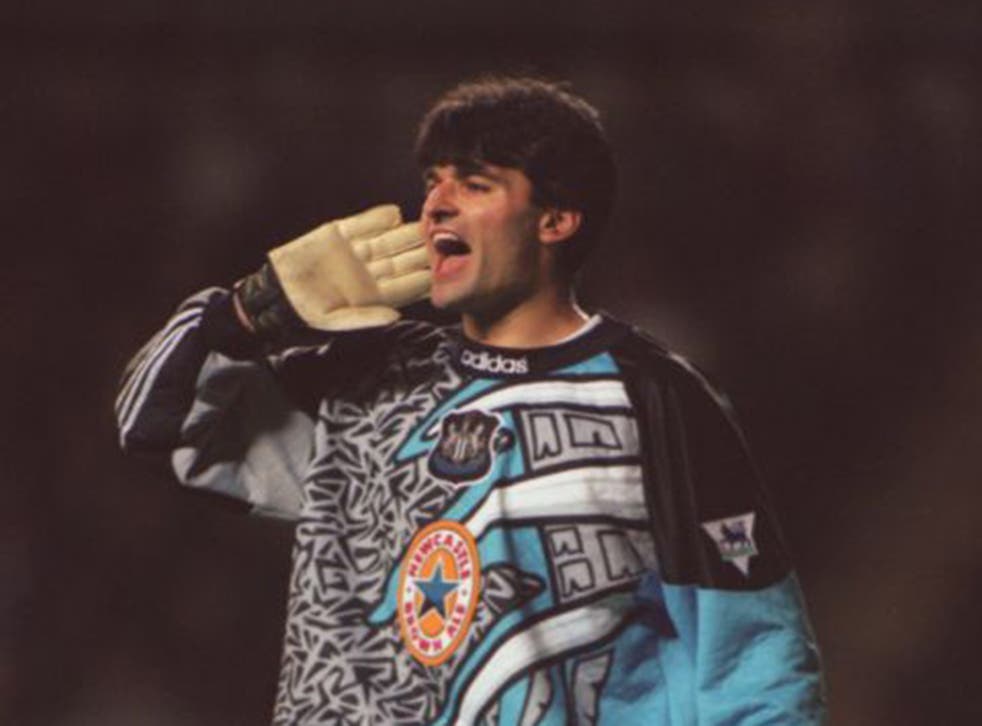 "Will you speak to my Nanna please Pav? She loves you."
Pavel Srnicek was in the George and Dragon pub in Prague when the question came, midway through Newcastle's League Cup tie against Manchester City.
He laughed and took the mobile, "Hey, it's Pav here!"
Goodness only knows what the reaction was on the other side of the phone, somewhere in Byker.
There were 16 Newcastle fans in that bar last year celebrating a friend's forthcoming wedding, a mix of ages, from early 20s through to mid-50s. They all sang Pav's name when he walked in. They all wanted a photo. Pavel Srnicek had played for Newcastle during the 1990s, his popularity crossed generations.
That should not be the epitaph of a man who had not reached 50 years of age.
A fit man, who grew up with nothing in the small Czech village of Bohumin, he made his first goalkeeper gloves with part of an old table tennis bat. Someone who served in the army, who lived life well, someone who caught what their football club meant to the people of Newcastle, who matched the warmth and generosity of a region that grew to love him.
It is 20 years since I first met Pav when Newcastle trained at Maiden Castle. I was implored to tell him a relative had called their dog after him. It was a nervous anecdote. He loved it.
Sometimes you're lucky enough to become friends with people you interview.
He went on to play almost 200 times for the club. He was just shy of 50 caps for the Czech Republic.
There were sometimes battles to win over the heart of the Newcastle manager, but it was never like that with the fans.
He was part of the "entertainers" team that took a city on a magical adventure from second bottom of Division Two to the brink of winning the Premiership. When the team won promotion to the top flight in 1993, Lee Clark gave him a T-shirt to wear. It read "Pavel is a Geordie".
It was in writing a book about that period, Touching Distance, that I was in Prague last year. Pav was Sparta's goalkeeping coach. We went for an afternoon out, a meal, an interview, along with his girlfriend, Liduska. We talked football and life and Newcastle. "I go back to the city for five days every year," he said. "It's not enough."
He insisted on paying for everything. He said he would be delighted to come and meet my friends that night. He caused joy in the pub when he turned up. He brought a child's Sparta Prague strip for my son because you couldn't get them for children in the club store in the city centre. That was Pav.
He had been back to the North-east twice since then, once for a talk-in where fans revelled in his stories, and then earlier this month, with a tour to promote his autobiography, Pavel is a Geordie.
He looked as fit as ever. He still looked as if he could have played, as he did in 2006 for Newcastle, when, aged 37, he came on as a substitute at St James' Park.
It was a reception he said he would never forget.
And then came a text nine days ago that said Pavel had had a heart attack.
Some things don't make sense. That didn't. It didn't seem real. Not Pav.
But he had, on a run, where his heart had stopped beating for 20 minutes and his brain had been starved of oxygen. He was found and taken to hospital, where he lay in an induced coma.
This afternoon, with his family by his side, the decision was taken to turn off his life-support machine after brain scans on Monday showed irreversible damage.
This afternoon, I learned, like the rest of the North-east, that our friend Pavel Srnicek had died.
Devastating. Absolutely devastating.
Join our new commenting forum
Join thought-provoking conversations, follow other Independent readers and see their replies