Federico Farcomeni: Sunderland boss Paolo Di Canio - the working-class hero from Centocelle who revels as the underdog
He was a hero to West Ham fans, the working class of the East End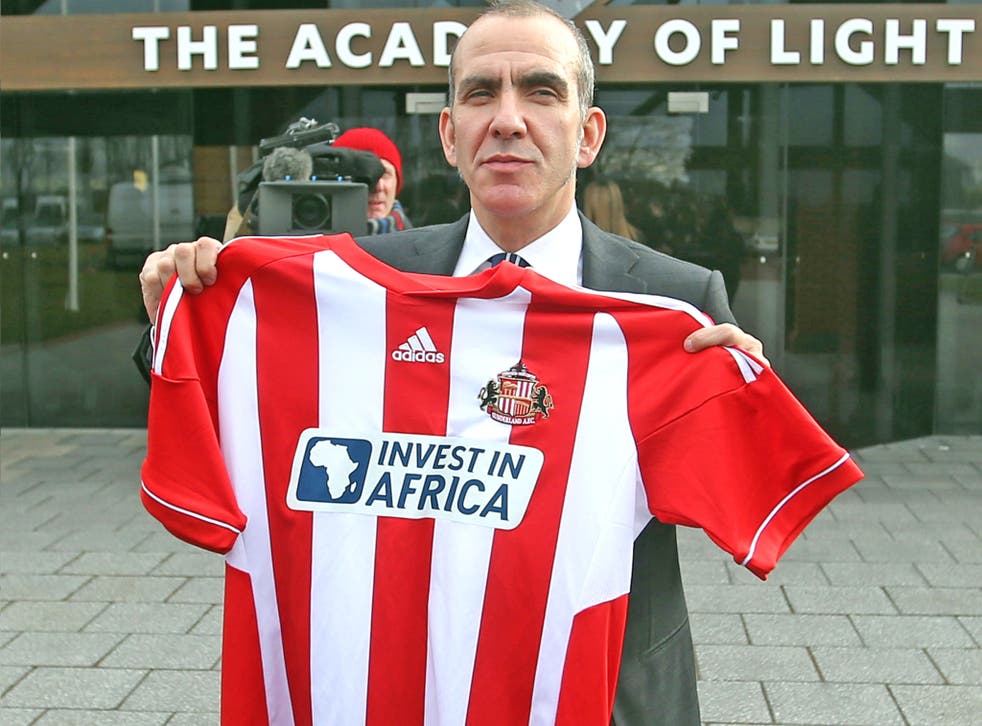 To understand Paolo Di Canio, you have to go back to Centocelle, the working-class area in eastern Rome where his story began. Most inhabitants are Roma supporters yet Di Canio sided with the minority and grew up a Lazio fan.
Rome is not Liverpool, Manchester, Birmingham or Sheffield where the rivalry is evenly balanced. Lazio fans are outnumbered, yet Di Canio just loves the underdog spirit of their supporters – it has been the thread running through his own career as a player too, this fierce desire to beat the odds. And it is something he will be drawing on in the face of the resistance to his appointment as manager of Sunderland. I took part in a BBC radio debate (World Have Your Say) on Di Canio on Monday and it came as a big surprise to me how virtually the whole hour was about politics and history rather than what he has achieved as a manager so far.
The common feeling in Italy is that politics should always be separated from football; in the world of our ultras, they tend to label every curva of a stadium as right or left wing (that is why it is impossible to ever imagine Di Canio as coach of Livorno, a famously left-wing club).
The subject of Di Canio's supposed fascist ideology is tricky too. The original idea of fascism in Italy was to restore the old glory of the Roman Empire, deploying symbols like the Eagle (coincidentally also Lazio's badge). In this context, Di Canio's one-armed gesture after the Rome derby in 2005, for all the obvious, negative connotations, could be interpreted locally as an old Roman salute designed to say "We are Rome" to his own club's fans and as a riposte to those Roma fans who mock Lazio supporters as outsiders in the city.
Di Canio has spent much of his career swimming against the tide – his move to Scotland to play for Celtic being a prime example. Rangers were very much in control in those years and few Italians were looking outside their own country. And this willingness to try something different means we should be wary of pigeonholing him. Amid the talk about Di Canio's right-wing views, he was pretty left-field when he stopped play at Goodison to help Everton's injured goalkeeper, Paul Gerrard, rather than score in an empty net.
He has been a hero at different working-class clubs too. He saw Swindon's rivalry with Oxford as similar to the one he experienced when playing for Ternana against Perugia in Serie C2 in the 1986/87 season. People in Terni are very solidly working-class while Perugia has its renowned university (just like Oxford).
He was a hero to West Ham fans too and they are very much the working class of the East End, just as Sunderland has its traditional links to Wearside miners.
With the hostility and Sunderland's tough run-in, this is quite possibly his toughest challenge yet, but with Swindon, he earned cup wins over teams from higher divisions – Stoke, Wigan and Brighton – and he could really make a positive impact in the seven 'cup finals' Sunderland have left.
Federico Farcomeni is an Italian journalist based in London and a Lazio supporter
Join our new commenting forum
Join thought-provoking conversations, follow other Independent readers and see their replies