Former Manchester United team-mates Ryan Giggs and Gary Neville to open a football-themed hotel and a restaurant
'We've stayed in a lot of hotels and often felt that we could do a better job,' said Giggs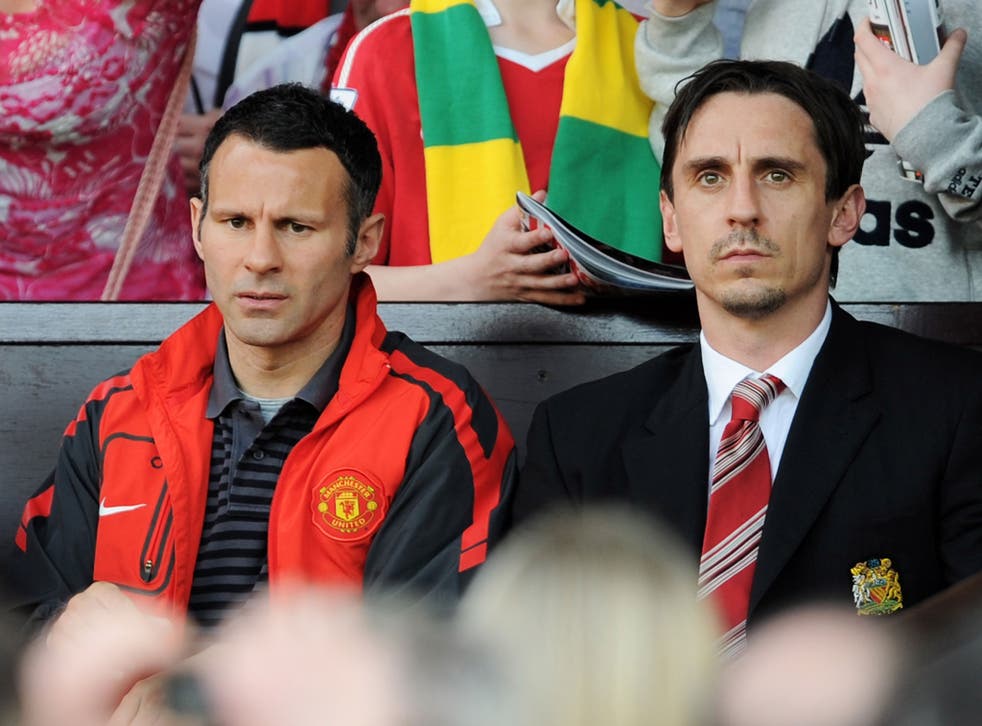 Manchester United stars Ryan Giggs and Gary Neville are to open a football-themed hotel and a restaurant later this year.
Welsh winger Giggs, newly announced as a player-coach, and former-defender-turned-pundit Neville recently formed a company, GG Hospitality, together. Their Café Football restaurant in east London will open in November, while their Hotel Football, near Old Trafford, will open shortly afterwards.
GG Hospitality's managing director, Stuart Procter, said Giggs and Neville had been "heavily involved in the development" from "picking the cutlery" to choosing the locations.
The hotel, which will cost around £20m to develop, will feature a football pitch on the roof.
Giggs told trade magazine Caterer and Hotelkeeper they had "lived and breathed every element" of the hotel.
"We've stayed in a lot of hotels as footballers and often felt that we could do a better job," he added.
Join our new commenting forum
Join thought-provoking conversations, follow other Independent readers and see their replies