Frank Lampard signs new deal... but calm down Chelsea fans
England midfielder has agreed a deal with a publisher to write children's books
Simon Rice
Tuesday 12 February 2013 18:17 Comments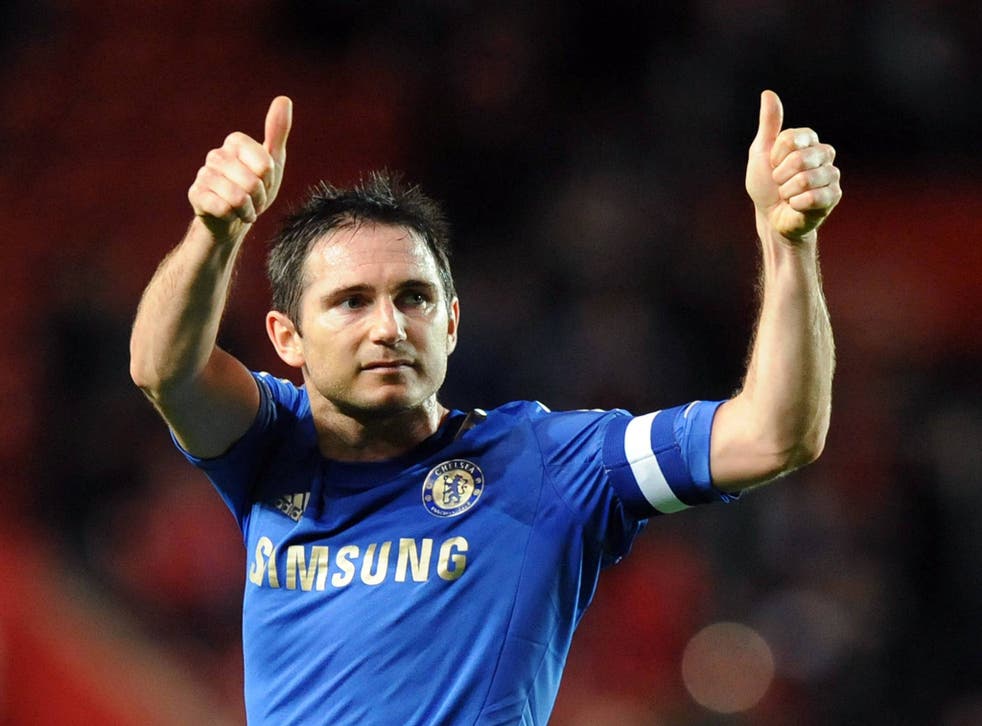 Footballer Frank Lampard today signed a new deal, however it's not the one fans of Chelsea will have been hoping for.
The England international, who is out of contract at Stamford Bridge at the end of the season, has signed a deal with a publisher to write children's books.
The 32-year-old is writing a series, called Frankie's Magic Football, for children aged five and over. According to Lampard some of the characters are loosely based on some of his team mates.
The deal with publishers Little Brown will see the release of stories which follow the adventures of school boy Frankie, his football-loving friends, and pet dog Max.
Lampard said: "I first had the idea of Frankie and his Magic Football when reading stories to my own children. Sport and reading are two essentials for us at home, so I decided to make up my own football stories and adventures. The characters are loosely based on friends and team mates I've played with over the years. I am delighted that Little Brown liked the stories as much as my children and will be publishing the Frankie's Magic Football series."
The first in the series, Frankie Versus The Pirate Pillagers, will be published in June, with a further two books to follow later in the year.
The publishing deal was handled by Neil Blair and Zoe King, who also represent JK Rowling, and they said today the books were "full of loveable characters on wacky adventures" and destined for "great things".
Lampard, whose future is uncertain with Chelsea yet to offer him a new deal at Stamford Bridge despite a fine season, is not the first footballer to write fiction - Arsenal star Theo Walcott has written a series of children's books and former England manager, Terry Venables, co-wrote a series of crime novels.
Register for free to continue reading
Registration is a free and easy way to support our truly independent journalism
By registering, you will also enjoy limited access to Premium articles, exclusive newsletters, commenting, and virtual events with our leading journalists
Already have an account? sign in
Join our new commenting forum
Join thought-provoking conversations, follow other Independent readers and see their replies