Ian Holloway: Feelgood factor with a new manager doesn't last long so enjoy it
A honeymoon period for a new boss normally lasts two to three games'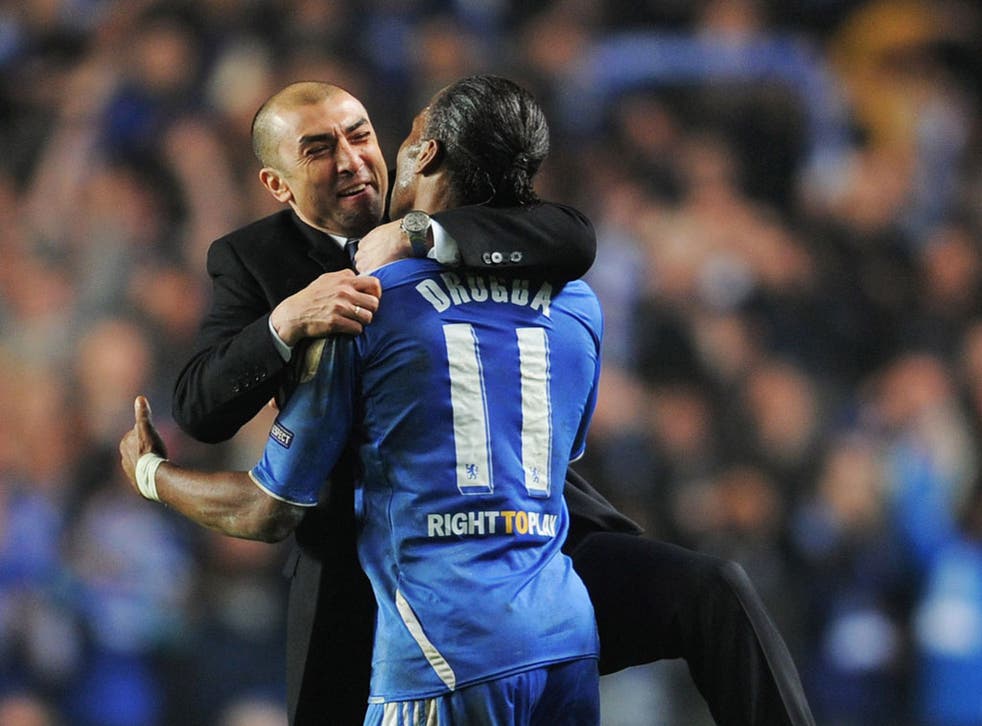 There is no rhyme or reason for being a successful manager, no blueprint you can follow. If there was it would be dull as ditch-water, we would all be at our clubs for years and nothing would ever change.
Thank God it's a unique, inexplicable business and it is why Chelsea can play so brilliantly a week after Andre Villas-Boas goes and why Sunderland look a transformed team under Martin O'Neill. It's hard to know what AVB and Steve Bruce must be thinking, watching the same players they had do so well.
The closest I got to experiencing that was at Leicester. They got relegated under me, then went up the next year. But that was different because I lost my job at the end of the 2007-08 season and the next manager – Nigel Pearson – had all summer to change the players and get his team in order.
When Leicester went up the following year I can honestly say I didn't feel a single twinge of jealousy or bitterness. I didn't want to stay at the club. I couldn't work with Milan Mandaric. We just didn't get on and I had to go. But I desperately wanted the fans to taste the success I couldn't give them because all supporters deserve that.
The Chelsea fans are certainly loving Roberto Di Matteo so far, not surprising, given he has won three out of three. It will be interesting to see if he can keep up his excellent start, but you could see by the way he hugged each player after the Napoli win that he has the respect of the dressing room.
Wherever Villas-Boas watched the match from – and I guarantee you he will have watched it – he can't grumble about the players putting in a great performance because he didn't pick that team.
I believe AVB should have had more time to complete what he started but the problem with his policy of in with the new, out with the old, was that the new weren't quite as good as the ones he was trying to replace.
Take Torres. He isn't playing well and hasn't been for a while so why did the manager keep picking him ahead of Drogba, a tried and trusted performer? If you are going to change things, you have to change them for the better otherwise you are going to be very vulnerable.
Martin O'Neill hasn't changed any players, which just goes to show what a great manager he is.
A honeymoon period for a new boss normally lasts two to three games, maybe a couple more if you get lucky. If you exceed that you are an exceptional leader like Martin, as his record everywhere he has been shows. Don't be quick to condemn Steve Bruce as a bad manager. He isn't. He lost his two best strikers in quick succession in Darren Bent and Asamoah Gyan and I defy any team, especially in the Premier League, to cope with that.
Martin came in fresh and revitalised after time out of the game and without the negativity created by selling players. Next year will be the test for him, and what he does with the money he will be given to spend.
Same goes for whoever gets the Chelsea role on a permanent basis. Someone has to finish the work Villas-Boas started, but what a damn tough job it is going to be.
Harry's head may have been turned, but stick with him Spurs fans
Harry Redknapp won't admit it but he has probably been distracted by the England job.
I'm not saying Spurs' recent wobble has been down to that. The games they have lost have been against the top teams. Arsenal were stunning in that 5-2 cracker and against Manchester United, Tottenham actually played really well and were unlucky not to get anything.
But we are all human beings and whatever walk of life you're in, you will take your eye off the ball if there is something going on which affects you. The England job is the biggest job going so Harry is bound to be thinking about it. He has to deal with whether he actually wants it, as well as weighing up the loyalty he feels to Spurs and the fans. On top of that he had the court case to get through so the man must be physically and mentally exhausted.
But Harry will turn it around and I just hope the Spurs fans take a step back and remember what he has done for them. I heard a phone in on 5 Live the other day and he was getting hammered by some supporters.
It is crazy because Harry has been a miracle worker at White Hart Lane and I hope they get their form back soon because they've run those two Manchester clubs pretty close up to now.
You're never too young
The best young player I have seen this season is Barnsley midfielder Jacob Butterfield.
He's got fantastic balance and ability and every type of pass in his locker. Sunderland's James McClean is another one to watch. He was spotted in Ireland and signed by Steve Bruce and has proved the gap to the Premier League can be bridged if you are good enough.
Trust in the 'G' force
Instead of extolling the virtues of Liverpool's Steven Gerrard, the first thing I heard someone say after that stunning hat-trick in the Merseyside derby was ''why can't he do that for England?'' I'm not having that at all because the lad has been doing it for England for the last decade and more.
The year of the frog
My dad died at the age of 59 so it is sobering to realise I'm now in my 50th year on this planet.
I turned 49 on Monday and celebrated with a family meal in Bath at a place called Las Iguanas. It was a bit of a departure for us, Latin American food. We're normally curry eaters on a night out but we loved it.
As for my age, I'm not one of those fellas who worries about getting old but you do get the odd reminder that you're not as young as you once were.
The wing mirror fell off my daughter's car the other day and while we were looking for something to stick it back on with, it fell on my lap. I looked down and saw a reflection of the underneath of my chin. It was hideous – I looked like a giant frog. The years haven't been kind!
Just leave it on the pitch, fellas
You can't beat a good old-fashioned footballing battle. I used to have a right ding-ding every season with Andy Hessenthaler, who is now in charge at Gillingham. He was exactly the same type of player as me – he could run all day and he loved a tackle.
The pair of us has had some great battles and I recall the odd yellow card being flourished in our direction in our meetings.
I mention this because Robin van Persie got involved in a spat with Tim Krul during Arsenal's win over Newcastle the other night. What it was about I don't know, but I don't mind anything like that as long as it stays on the pitch.
No matter how tasty the scrap between Andy and myself got, we'd shake hands at the end of 90 minutes and that would be that.
Too many players these days seem to have feuds through the press. That's unprofessional – what happens on a football field should stay there.
Join our new commenting forum
Join thought-provoking conversations, follow other Independent readers and see their replies