Juventus rebuild makes Louis van Gaal look like the architect of a costly rubble heap
In Turin, a similar project seems to be progressing rather more quickl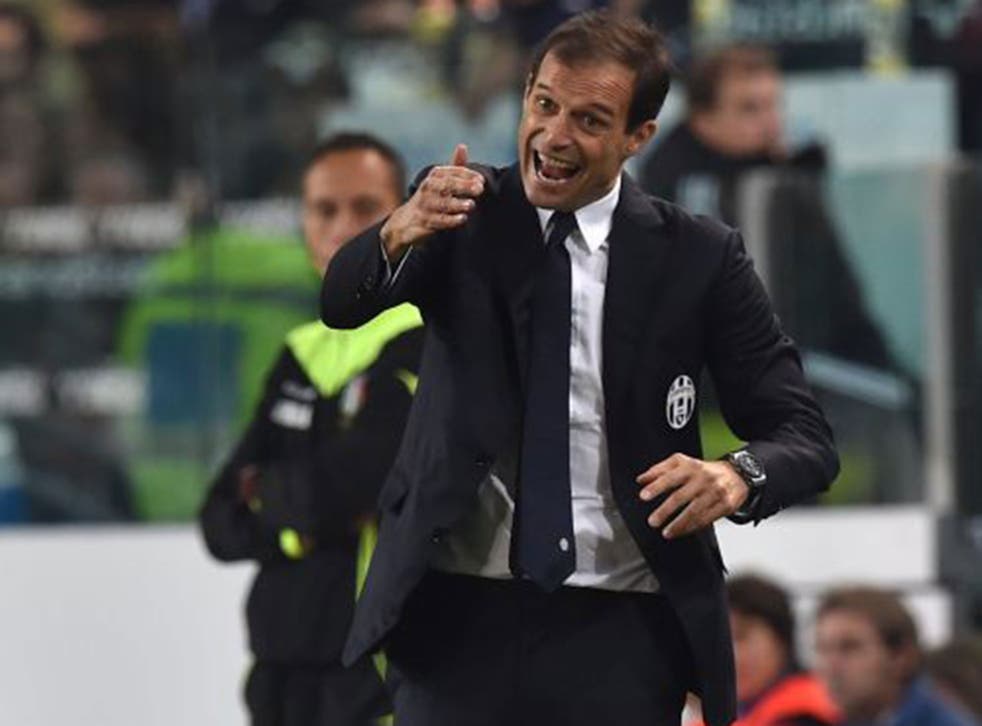 "A total rebuild, sir? Whole place gutted, all that pebble-dash and asbestos replaced by lovely clean edges of glass, steel and marble? Well, sir, I have to tell you straight off that you're looking at two years, minimum, before you can move back in – and let's say something around £250m. Purely an estimate, of course. But I can assure you it will be worth the wait. You know the reputation of LVG Reconstruction. Nothing but the best. As I say, however: you will have to be patient."
Well, the architect might be sticking to the budget. (Let's see now. This season: Martial £35m, Depay £25m, Schneiderlin £24m, Darmian £12m, and we'll throw in the cut-price Schweinsteiger; and last season Di Maria £60m, Herrera £29m, Shaw £27m, Rojo £16m and Blind £14m.) But he might just want to push back that completion date a little.
In Turin, on the other hand, a similar project seems to be progressing rather more quickly. True, the building site was a complete shambles for the first few weeks. Nobody could be too surprised: the previous year, Juventus had lost a manager who had won them the last three scudetti; and, while Massimo Allegri promptly supervised not only a title defence but a Champions League final, they had now lost Tevez, Pirlo and Vidal. The heart of the team torn out, Juventus made their worst start in 103 years.
Yet now they meet Napoli on a club record roll of 14 straight victories – eight points clear of third, and just two behind their rivals in Serie A's game of the season. It has become a straight two-horse race, neck and neck, and a compelling test of nerve between Italy's most exuberant attack and flintiest defence.
And meanwhile in Munich a sleekly groomed Spanish gentleman stares at his bedroom ceiling in secret agonies about the Champions League draw that could very well, as everyone expects, identify the best manager in Europe.
Just as was the case in the Champions League final, Juventus will be missing their senior defender, Chiellini, not only tonight but also in the first leg against Bayern. And Khedira is also injured, depriving Juventus of the understated foundation of their overnight rebuild. This represents a vivid challenge of Allegri's status as a manager potentially too classy even to take the Chelsea rouble.
He can either switch to a back four, and bring a trequartista into a 4-3-1-2 formation, or persevere with the 3-5-2 that has sustained the team's recent spree. That would require Chiellini's boots to be filled by the chiselled youngster, 21-year-old Daniele Rugani – a name recently drummed into me by a Turin taxi-driver, acclaiming a new Maldini for the Azzurri, but yet to be properly blooded by Allegri.
In Higuain, moreover, Rugani would be up against a striker in the most ravenous form of his career. In a league where (in contrast with our own) defenders can actually defend, Higuain has scored 24 goals in 24 matches – routinely abetted by the flourishing hometown hero, Lorenzo Insigne.
Napoli arrive on a record streak of their own, eight consecutive victories disclosing an impressive head for heights with the serial champions gliding so ominously into their slipstream. Of course, the stand-off gains its ultimate piquancy from the chronic antipathies between the presumption and wealth of the North and the insecurities and disadvantages of the South. They haven't known anything like it in Naples since the Maradona era, and it helps that the club is owned – and operated, incidentally, in scrupulous conformity with FFP regulations – by a flamboyant cinema magnate: again, the perfect foil to the Agnellis' car factory.
This has not so much been a rebuild by Maurizio Sarri as a simple refurbishment. Yet a squad largely inherited from Benitez has acquired unsuspected solidity and slickness. Kalidou Koulibaly, for instance: K2, the man mountain, has turned from the new Titus Bramble into the new Thuram.
But what really caps off the showdown is the presence, up front for Juventus, of a young man who offers their homeland not only an heir to Higuain, but even to Messi himself. As with Rugani, Allegri made Paulo Dybala wait after his arrival from Palermo, but it is his touch and instinct in the area that has now lent the cutting edge to an engine that contains, in Pogba, something that must strike opponents as horribly resembling a midfield Zlatan.
Now if only Van Gaal had been able to work round a cornerstone like Pogba. Yet where did Juventus find him? On the back of a skip outside Old Trafford.
"What's that, sir? You know someone who's had the same rebuild done in three months? Now really, sir, I think you're being a trifle disrespectful, if you don't mind me saying so. Marble imported from Sicily? German engineering? Thank you, sir, but we don't appreciate timewasters here. Goodbye."
Join our new commenting forum
Join thought-provoking conversations, follow other Independent readers and see their replies