The Last Word: The times are a-changing for Arsène Wenger, whose sad cries of loyalty are from a bygone era
Wenger is still hoping decency and stability are enough to keep his players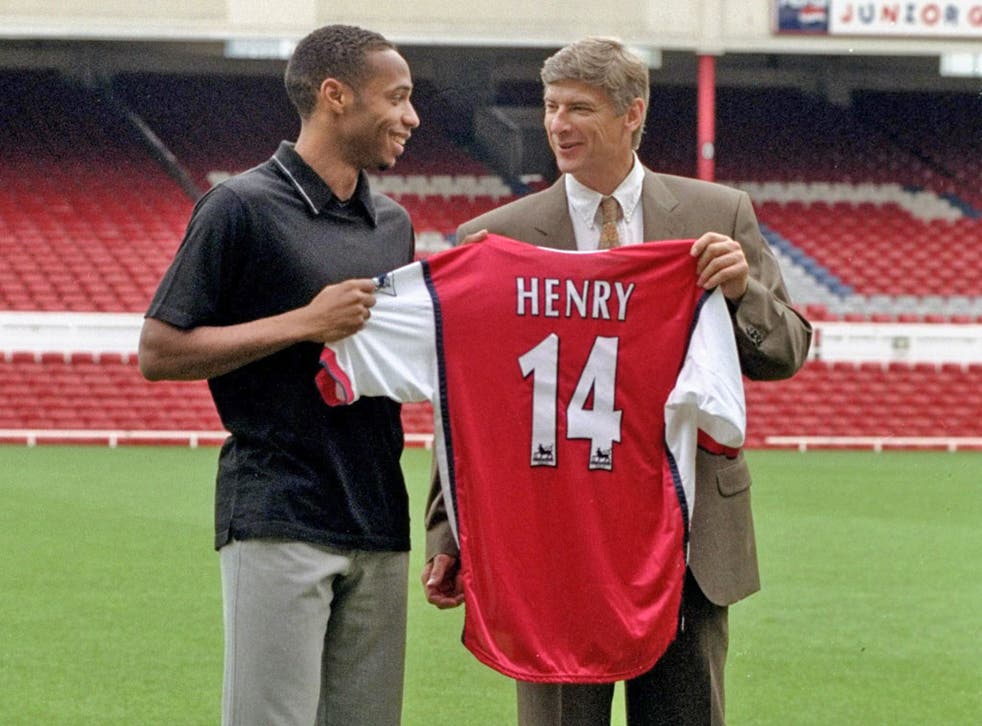 Everyone knows that football has changed in the last 16 years. But when Arsène Wenger has been recast as a conservative, a hold-out, the last man playing the old game, you know how far we have come.
When Wenger came to John Major's England in 1996, he was a relentless progressive, trying to drag British football out of its long dark ages and into the new millennium. "Wannabe" had just been released, the Labour landslide was still eight months away and Wenger brought with him the idea that 10 pints of lager and a mixed kebab might not be the best preparation for team sport.
It might not sound much now, but at the time people were taken aback. Seeing the game differently from everyone else, Wenger went on to win the Double in his first full season in charge.
But now, 16 years on, English football is a different place. And Wenger, so avant garde for so long, is sat on the other side of history.
Arsenal used to keep their best players. The great Wenger sides were full of players coveted by richer teams, but Thierry Henry, Robert Pires, Patrick Vieira, Dennis Bergkamp and Sol Campbell were all persuaded to stay in north London.
Not any more. With other teams willing to outspend Arsenal, Wenger tries despairingly to rely on the loyalty of his players to his club. And over the last year he has been let down again and again.
After all those defeats, Wenger knows that Theo Walcott could let him down too. He knows that loyalty is not what it used to be. And he wishes that science could provide a solution. "We still have not found a machine which can measure the intensity of love," Wenger sighed this week. "We would all buy it."
It would certainly be of use at Arsenal. Maybe it could be Wenger's next project. If he is ever moved upstairs he could focus instead on this, some great man-scanner to reveal the future intentions of his players. With hard work and luck, it could be ready by the time Barcelona are trying to take Jon Toral and Hector Bellerin back to Catalonia. Or Manchester City's move for Chuba Akpom.
But for now, Wenger is still in charge, still trying to operate in the pre-billionaires era, hoping that decency, stability and a tight wage structure will be enough to keep his favourites.
The players are not the only ones who have left Wenger stranded in the past. The Arsenal manager used to rely on a degree of patience and deliberation from supporters and observers. Now he sees modern hysteria and can only shake his head, bemoaning "modern emotional society.
"There are instant reactions on every single media," Wenger said. "Our society has moved from a bit of distance with events to a highly emotional society, because there is a straight-away reaction from the whole society on every single event that happens. We have moved from a thinking society to an emotional society and we have to live with that."
His critique makes sense. Having arrived when he did, in the emotional austerity of the pre-Blair era, Wenger came to a very different England, where instant reaction meant Sports Report on the radio or the pink paper in a newsagent.
There were things he could count on: the commitment of his players, the tightness of his defence, the patience of fans, the knowledge that no foreign billionaire would tower over Arsenal. With those securities in place, Wenger could embark on his great progressive mission of fitness and science, pioneering Arsenal into the future.
But Wenger finds himself now with the situation reversed. The old pillars have been eroded. The era of foreign money has almost rendered Arsenal's self-sustenance irrelevant. Players can no longer be counted on to stay at the club. Fans retweet rage before the ball has even crossed the line.
And Wenger, the old futurist, is reduced to bemoaning collapse of values, raging against the pace of change, wishing things back the way they were, and praying for the creation of his impossible love machine.
Join our new commenting forum
Join thought-provoking conversations, follow other Independent readers and see their replies