Louis van Gaal: We had to sell Danny Welbeck to land Falcao
Van Gaal sold striker to Arsenal for £16m on transfer deadline day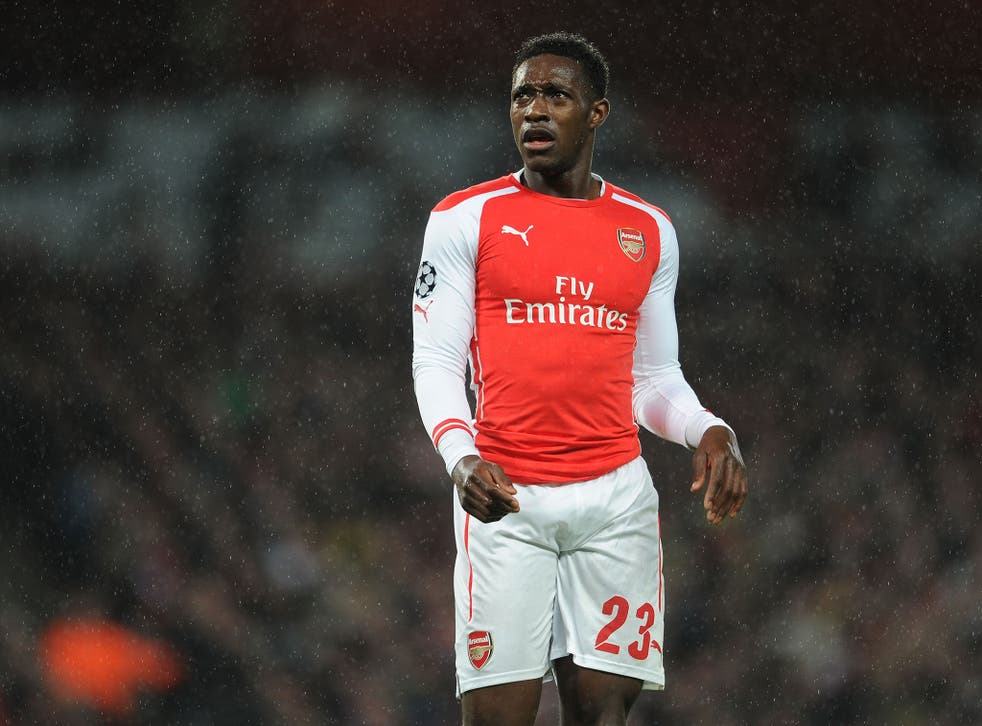 Louis van Gaal has claimed ahead of Manchester United's visit to Arsenal today that the sale of Danny Welbeck was justified because it enabled the club to bring in Radamel Falcao.
The Colombian, who has scored once and started only three Premier League games since his arrival on loan at the start of September, is two weeks away from recovery after suffering a calf injury. In the same time Welbeck has started all bar the Capital One Cup defeat at Southampton for Arsenal and scored five goals.
"When you keep Welbeck then you don't give any chance to youngsters and that is also our philosophy," Van Gaal said. "And then also we could buy Falcao. [If] that is not enough reason, then I don't know what is – then I'm not a very good manager. I don't have to prove that [decision was right.] Why do I have to prove that?"
The doubts about the transactions are compounded by the struggle Falcao, who joined from Monaco with view to a permanent move in the summer, has had to make any impression when he has been fit. His injury problem has been exacerbated by Van Gaal making another tactical switch to 4-2-3-1, to protect a porous defence, leaving only one striker's spot, which Robin van Persie has claimed – despite scoring only three goals himself this season.
"I have explained to my players, it's not only a question of fitness but also you have to train with the group," Van Gaal said of Falcao. "Then you have to be better than the players who are on the list. I've said that before. Until now he didn't train with the group so it's out of the question for him to be on the bench."
He retains faith that the wisdom of moving for Falcao will be justified. "I hope so. I hope so. That is clear I think. But do you think that we expected he would be so many weeks injured? Yes [we knew he had a cruciate problem last season] but because of that maybe we didn't buy him."
Van Gaal admitted that the wisdom of selling Welbeck would only be clear at the end of the season. "It was a very good decision [for him] because as a [starting] line-up player he develops himself much more," the manager said.
Arsenal v Manchester United: A rivalry like no other...

Show all 16
"And if it was the right decision for Manchester United depends on how we play and we score and in what position we shall finish in the league. We [have a different philosophy] to Arsenal. They have a manager who has been there 18 years and the playing style in 18 years the same. So that is very different. Here Danny Welbeck doesn't play every match. Mostly he doesn't play."
Van Gaal's explanation of Welbeck's exit contradicted the claim that it freed up a place in the starting line-up for younger strikers like James Wilson. But his major problem heading to the Emirates is injuries. The Dutchman has doubts over no fewer than 12 of his players, with centre-half and midfield the problem areas. Chris Smalling may be recalled in defence to partner Paddy McNair, despite a sending-off in the Manchester derby which called his game judgement into question.
Join our new commenting forum
Join thought-provoking conversations, follow other Independent readers and see their replies