Manchester United star Andreas Pereira 'offered student £10,000 for a threesome' with him and team-mate Paddy McNair
19-year-old Pereira is reported to have tracked down Kelly McKinney on Twitter and offered her cash in order to have sex with him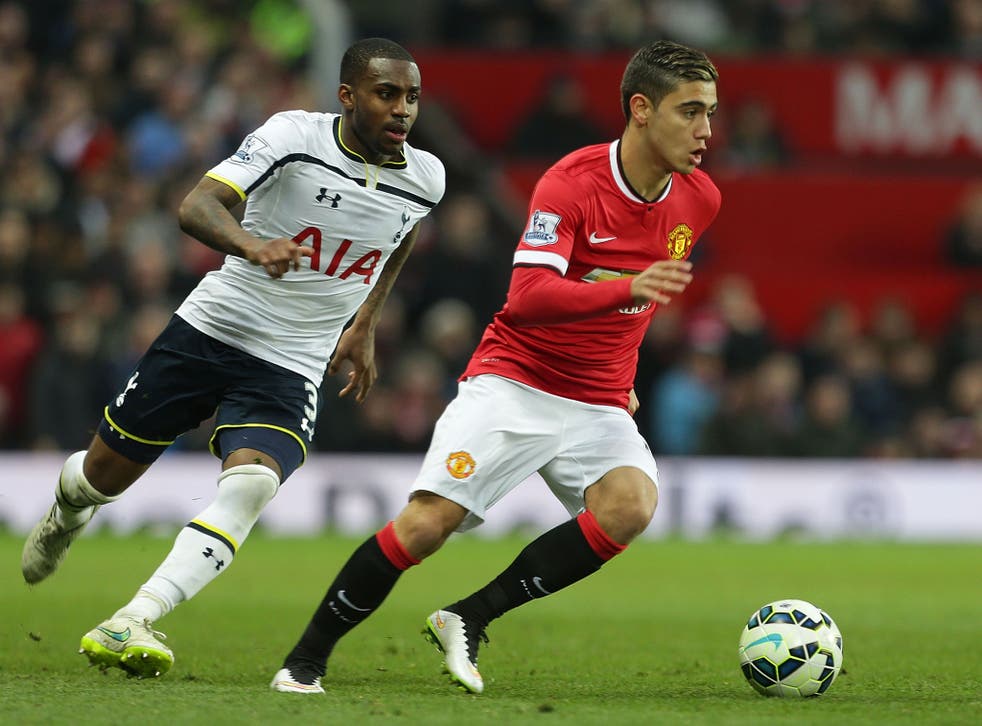 Manchester United have found themselves at the centre of another sex story after a student claimed that midfielder Andreas Pereira offered her £10,000 for a threesome with him and team-mate Paddy McNair, it has been reported.
19-year-old Kelly McKinney has claimed that she was offered cash in order to have sex with the two United players after she met them following the club's Christmas party in December. Pereira, who made his debut for the club on Sunday after he came off the bench during the 3-0 victory over Tottenham, is also reported to have invited McKinney to his home for sex after tracking her down on Twitter.
McKinney told The Sun: "I nearly fell off my chair when he offered me £10,000 for a threesome. What kind of low-life does that? I'm not that kind of person at all and found it very, very insulting.
"He's clearly desperate and struggling to find anyone that he doesn't have to pay for a sex."
Manchester United 3 Tottenham 0 player ratings

Show all 23
It is not suggested that McNair was involved or made aware of the text messages that Pereira sent.
McKinney claims that 19-year-old Pereira found her on Twitter after meeting at the Neighbourhood bar in Manchester following the team's Christmas party, with McKinney being invited to the VIP area to enjoy drinks with the club's players.
In a series of WhatsApp messages, McKinney apparent questions if Pereira "actually wanted a threesome", to which he responded with an offer of £5,000 each from himself and McNair.
Pereira is alleged to have replied: "Threesome. Will take care of u. U want? How much. Tell me. We were ready to pay 5 each."
Pereira's agent Leo Scheinkman has defended the Argentinian after responding to the reports, saying: "He is young and single and can have sex with whoever he wants. What does he have to apologise for?"
The talented youngster is out of contract at the end of this season, with a number of clubs across Europe interested in signing him on a free transfer, but Van Gaal praised him earlier this week after seeing him come on at Old Trafford at the weekend.
"When you are 19 and already in the (squad) of Manchester United, then you must have a big talent otherwise you would not be in there," Van Gaal said. "I am very happy that I could give him his Premier League debut."
The story comes just months after a player was alleged to have been filmed by team-mates while being involved in an "intimate sex act" with a woman in the toilets of a nightclub, with the video then being passed around by them.
Manchester United and Scheinkman were unavailable for comment when contacted by The Independent.
Follow @IndyFootball on Twitter.