Matt Butler: Big Bad Ron Atkinson sneaks back as a cuddly old granddad on Celebrity Big Brother
View From The Sofa: There's no getting away from the fact that a racist remark ended his career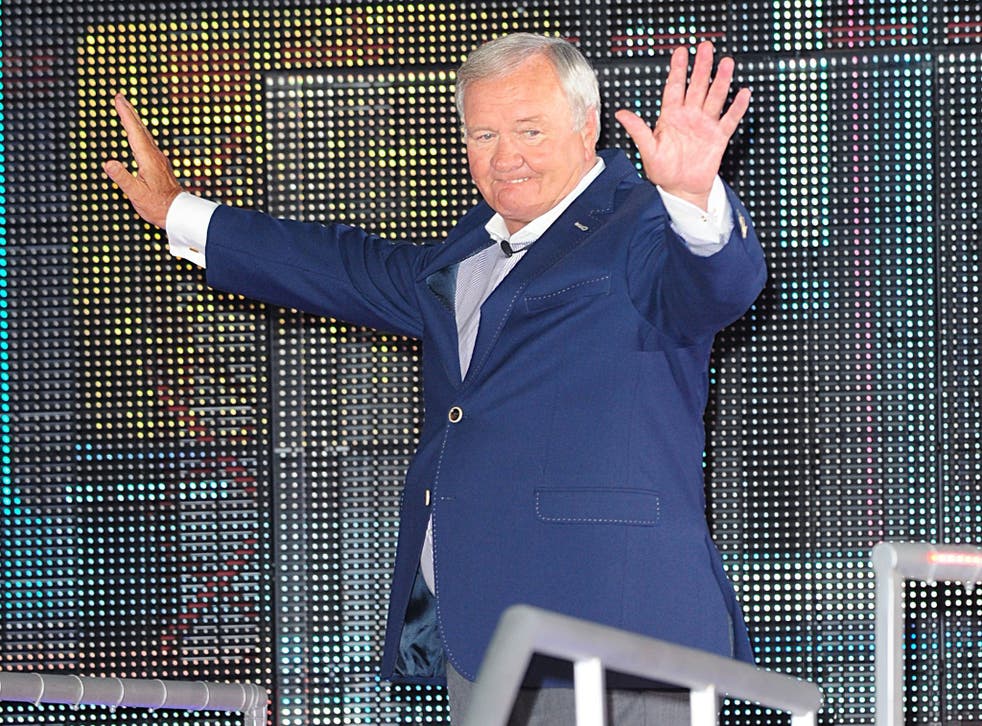 Big Ron Atkinson's redemption has started. And he has the possibility of a new career path: as Santa Claus. So says Charlotte Crosby from Geordie Shore, who is appearing on Celebrity Big Brother with the former manager and pundit, who has barely been seen on TV since his infamous comment about Marcel Desailly – you know the one – in 2004. "He is a lovely old man," Crosby said. "He reminds me of Santa, he's so jolly. I have a real bond with him."
Atkinson had won his new housemate's heart because he spent the first couple of days in the Celebrity Big Brother house doing what much of the audience at home had done: asking who the hell everyone is.
It gained him brownie points – sorry Ron – with some of the universally self-obsessed contestants, mainly because he was the only one to express any interest in anything but himself.
He wasn't the smoothest talker, but then again we knew that. "Tell me about your show, love," he said to Danielle, a woman whose claim to fame appeared to be marrying a 50-year-old man when she was 16.
He added to Crosby: "So when is your next, um, whatsit, series or whatever, on then?" Once she told him there was one currently running, he asked her whether it was boring doing the same, vacuous things for a TV show every day. It was an interesting question, if not all that self-aware, given their location, but it was a rare moment when the conversation went beyond small talk.
He even smiled when Louis Spence, whose "camp man" shtick was beyond annoying, flounced up and kissed him on each cheek, but that may have been because he had softened the blow by shoving a bottle of champagne in his hand first.
Seconds later, Atkinson was up for eviction. He greeted the news as you suspected he reacted when ITV told him he was persona non grata, by sitting perfectly still with a half smile, champagne glass in hand, staring poignantly into the distance. He later added: "I have come to the conclusion that this is not my scene." He was probably right. Crosby, who at 22 was probably too young to remember the furore over Atkinson's demise as a pundit, was so distraught that she inadvertently invented a double entendre."I am so pissed off, I have just punched a cake," she shrieked. Spence reacted with mock shock, until he realised she had actually punched a cake.
Mario, a fellow constructed reality show star who stretched the meaning of "celebrity" to breaking point, added: "The public has a misconception of him because of one mistake he made. Once people see what he is like, they will love him. If I wanted another granddad, I would want it to be Ron."
Others were not convinced. Jason Roberts, the Reading striker, tweeted as soon as Atkinson appeared on the opening show: "Well.... Ummmm...., But.... Eeerrgghhh.... Hmmmm.... OK!!!!!!!! Well... time to turn over...... BB is DEAD to me."
Some would say that Roberts was about five years too late in announcing the show's demise, but we got his sentiment. There was something not quite right about Atkinson's face being on TV again, because no matter that it was nine years ago, there was no getting away from the fact Atkinson's career ended because of a racist remark.
There was a nice symmetry, however, that on his reappearance, his every utterance was being broadcast, whether he liked it or not.
And who knows, if he carries on as he has done in Big Brother, his road back from televisual death may have begun. And if it doesn't work out, he could always don a beard and fill in as a Father Christmas this December.
Join our new commenting forum
Join thought-provoking conversations, follow other Independent readers and see their replies