Maya Yoshida interview: 'If people call this success, it is not enough for me'
Southampton defender Maya Yoshida has just broken new ground by becoming the first player from Japan to sign a contract extension with a Premier League club. He tells Jack Pitt-Brooke about being a trailblazer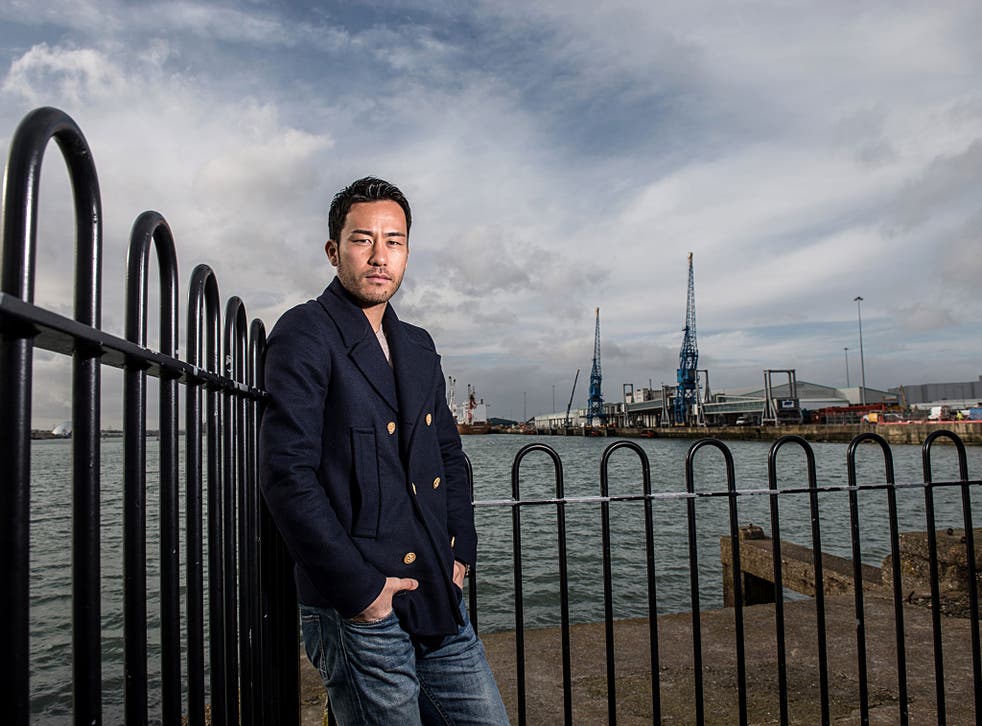 In 2012 Nigel Adkins' ambitious Southampton signed two Japanese players. In January, they welcomed striker Tadanari Lee, on a free transfer from Sanfrecce Hiroshima. Then, in the summer, as they prepared for life back in the Premier League, they bought Maya Yoshida for £3m from Dutch club VVV-Venlo.
Three years on, Lee is back in the J League, with Urawa Red Diamonds. He struggled with injuries at Southampton, starting just nine games for them. Yoshida, though, is still at St Mary's, still part of a side which has done better since he joined than anyone could have expected. He has seen two managers and far more team-mates leave but he is as important as ever to a side who are threatening, even now in mid-March, to barge their way into next season's Champions League.
It is a story, for Southampton and for Yoshida, of hard work confounding expectations. This January Yoshida agreed a new contract, making him the first Japanese player to sign a second deal at a Premier League team. Most of his compatriots go the way of Lee and do not settle here. Yoshida, though, has done just that and sees himself now as a "pioneer" for Japanese players in England.
That is how he will feel tomorrow afternoon at Stamford Bridge, as his Southampton team play their biggest game of the season. They go to leaders Chelsea with no fear and the best defence in England, having conceded just 20 goals in their 28 Premier League games so far.
Yoshida admits to being surprised by just how well it is all going. "Before the season," he says, "I thought we were going to be struggling." But Southampton have cohered remarkably well under Ronald Koeman, which Yoshida puts down to the "good process" of replacing Mauricio Pochettino with a manager who is similarly attack-minded, if slightly more interested in defensive organisation.
So there is little prospect, even against Jose Mourinho's likely champions, of a repeat of Yoshida's first game in England. It was 15 September 2012 and Southampton were playing at Arsenal, their fourth Premier League match after seven years in lower divisions. Yoshida had just been signed from the Netherlands, had only trained with his new team-mates twice and did not know their names yet. Adkins put Yoshida on the bench so he could observe what the Premier League was like.
Southampton - the latest match in pictures

Show all 127
But Southampton went 1-0 down, Jos Hooiveld went off injured and Yoshida was thrown on after 28 minutes. The Saints lost 6-1. "First half, I was really, really sloppy, but the second half was more calmed down," says Yoshida, resigned to still talking about his difficult debut two and a half years on. "It was very difficult, a tough debut, and the result was horrible."
Yoshida has the confidence and the distance now to look back on that afternoon as a "good experience" which has made him stronger. So what is the secret? How has he come to terms with life in the Premier League better than any of his compatriots?
The first answer is obvious enough. Yoshida conducts this interview in precise, considered English, far better than it was when he first arrived. "My English was not perfect at the beginning," he remembers. "I had been in Holland for two and a half years, and they speak very easy English, which is good for a first step. But when I came to Southampton, people spoke very quickly. If I spoke to Rickie Lambert, I didn't understand everything. The guys from Ireland, Shane Long and Davo [Steven Davies], or Sammy Lee, it was very difficult. But after two and a half years, I can understand more and am more comfortable. Life is easier."
Yoshida clearly has high standards. Having learned English, he is now teaching himself Spanish, so that he can speak to "50 per cent of the world population".
He says that Lee, along with the injuries, struggled with the language. He reveals he told Shinji Okazaki, who was considering a move from Mainz to Leicester City in January, that he would have to learn English if he were to join the Foxes.
"This problem of people who cannot speak English –this is a problem with Japanese education," explains Yoshida. "When I was young, I studied English since I was 12, in middle school and high school. But after six years studying English, people can read English, understand a little bit, but cannot speak English. It's English for an exam, not for talking. And if they cannot speak English, there are no opportunities.It's a shame. Some Japanese players are lazy."
His commitment to learning the language is why Yoshida can now organise a defence, performing a role some of his compatriots cannot.
"Not all positions are the same," he says. "The most difficult for Japanese people are striker, centre-back and goalkeeper. I am the only Japanese player playing as a centre-back in Europe – not only Japanese but Asian. Goalkeepers, there is maybe just one, my friend [Eiji Kawashima] in Belgium.There are many Japanese midfielders and full-backs, but the key positions are not as easy. You have to lead the team. If you cannot speak the language, you cannot lead the team. That is the difference between me and another position."
The other barrier, which Yoshida has also conquered, took just as much work.
"The biggest reason is physical size," Yoshida, who stands 6ft 1in, explains. "Gym sessions here are totally different. I am the tallest and biggest in the Japan national team but if I come here I am normal. That is the reason. Compare the difference between a Japanese striker and [6ft 4in] Graziano Pellè – he's a monster. Fraser Forster [6ft 7in] is a monster. We don't have players in Japan like this."
Yoshida remembers his shock when he first saw Lambert in the gym at Southampton, and how he found the dumbbells too heavy to lift. He trains with Southampton's full-backs, rather than the other centre-backs, but over time – especially while injured – he has bulked up, putting on 5kg of muscle since arriving at St Mary's. He used to be able to bench press 65kg; now he can go up to 80kg.
This is the hard work – with the language and in the gym – which explains why Yoshida is still here, still an important part of Koeman's team. He has played 57 Premier League games – more than Shinji Kagawa managed at Manchester United, or Hidetoshi Nakata at Bolton, Ryo Miyaichi or Kazuyuki Toda. Junichi Inamoto played more, for Fulham and West Bromwich Albion, but Yoshida has done what Inamoto did not, by signing a contract extension. He hopes for many more successful years on the South Coast.
"It's a really nice thing," Yoshida says of his new deal. "I really appreciate the work of the club, and of [representatives] Base Soccer. Extending a contract is more difficult than a first contract, and I am very happy to be here another three and a half years. But still I have to show my quality."
Having established himself in the English game, Yoshida now wants more, not just for himself but to prove to the next generation of Japanese and Asian players that they can flourish here as well.
"If people call this success, it is not enough for me," he says, always aiming higher for the sake of those who will follow him. "I know I am the only Japanese player in the Premier League. I want to be a pioneer, for Japanese players playing in England, but I still want more: 50 games and two goals – three including the [League] Cup – is not enough. I want to make more difficult hurdles for [the sake of the] next Japanese players.
"My success in the Premier League will help show the way for other Japanese players. I have to play well. My success equals Asian defenders' success. If I am a success maybe an English team will think 'a good Japanese or Asian defender would be good for us'. That is my job."
Join our new commenting forum
Join thought-provoking conversations, follow other Independent readers and see their replies