Neil Warnock: Derby rivalries relived with Cloughie, Franny and the Invisible Man
What I Learnt This Week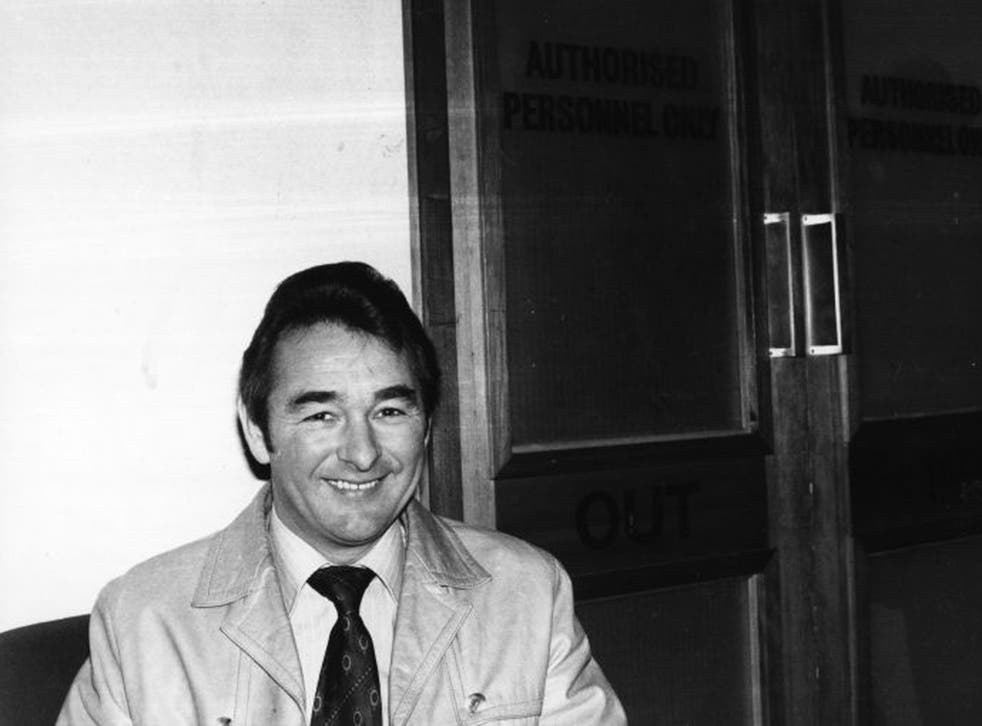 Our match at Derby County today will stir lots of memories for older supporters of both clubs, and more than a few neutrals. In the days of Brian Clough and Don Revie this was one of the biggest games around. The two clubs won three titles out of four between 1971-75 and both came close in the old European Cup.
Such rivalry creates an edge and the most memorable Derby-Leeds incident for me is the famous fracas between Franny Lee and Norman Hunter in which they had a second go at each other after they had been sent off. I think Norman was upset at Franny winning a penalty against him earlier in the game. People think diving is a modern disease; most of the current practitioners are innocents compared to Franny. We used to say he must have been fouled by Peter Brady, who I can tell younger readers was The Invisible Man of the late 1950s TV series.
Today's game is at Pride Park. While these new stadiums are great for their facilities, and that encourages more women to matches and so on, the atmosphere at a place like the Baseball Ground was something special. When you were sat in the stand it felt like you were playing on the wing, it was such a tight ground.
I played there when I was 18, for Chesterfield in the League Cup. Cloughie had just signed Dave Mackay. Everyone thought his legs had gone but he ran the game. I can also remember Alan Hinton's white boots in the mud – what a crosser he was – and the brilliant movement of Kevin Hector, who I later played with at Burton Albion.
As a manager, my big recollection is when Burton played Leicester City there in the FA Cup. Some readers may recall we were holding our own when our goalkeeper, and my best friend, Paul Evans, was hit by a chunk of wood. Leicester, with Gary Lineker and Alan Smith, took full advantage of Paul's dazed condition and won 6-1, but under pressure the FA ordered a replay, which we lost narrowly behind closed doors at Coventry. I'm sure that match will be revisited this season as Burton have drawn Leicester in the FA Cup third round.
Talking of Brian Clough, when we moved house from Sheffield a few years back I had lots of video and cine films and inadvertently put them in the back of the garage. I found them 18 months ago, all white with mould. I thought I'd have to throw them away but a guy in Cornwall I know well who's a film expert has worked on them for 150 hours and made up seven DVDs of material. One has myself and Brian Clough speaking at a sportsmen's dinner to raise money for charity in Nottingham. He was at Forest, I was at County. It must have been about 1991. I watched it the other day and was enthralled. Brian was a wonderful man-manager and on days like this is never far from people's thoughts, with his son Nigel now managing Derby.
They are flying at home so it'll be another tough game, but I don't suppose I could ask any more than to be going into it with three wins out of three. We're in good spirits; not only have we got two new players in, I've a few coming back from injury and suspension so the bench is as strong as it has been all season.
I hope that helps us give them a better game than our last one, in April, when we lost 2-0 at Elland Road. I actually said to Nigel afterwards: "That's the last time you get an easy game like this against us." I hope that turns out to be true.
2. Charlie comes first
Tomorrow's Manchester derby should be a cracking game but I'll miss the first half for something more important – my grandson Charlie's second birthday party. It's a double celebration as James and Sarah have revealed a second grandchild is on the way. For some reason the news didn't get quite as much attention as another baby announcement this week.
The derby promises to be a tremendous match. I fancy Manchester United having a go but also expect City to thrive in the atmosphere. One thing I do not anticipate is another 6-1. I remember City's extraordinary win last year vividly as I let the lads at QPR watch it to take their minds off what was coming up an hour or so later, our home match v Chelsea. It made for a great Match of the Day that night, what with events in Manchester followed by Chelsea being reduced to nine men and QPR beating them for the first time in years.
3. Radio gaga
I was driving on Wednesday night and, though I was interested in what happened to Chelsea, I found I was gripped by the game at Celtic. It was such a great atmosphere, when Samaras went down and the ref gave a penalty the roar that went up was like nothing I'd ever heard on radio. I found myself crossing my fingers driving as Commons took it.
For Celtic to qualify is no mean feat when you look at their resources and the group they were in. I hope they get a good draw; certainly no one will relish going to Parkhead.
Chelsea will have been especially disappointed to have gone out, being holders. There was no consolation in scoring six goals. As Petr Cech said, the damage was done in the first game with Juventus, when they drew after being 2-0 up. Yet even after going out of the Champions League they have four competitions to go for, which is not bad in December.
As an interim manager I'm sure Rafa will want to win as many of them as he can, so I expect him to play strong sides. First up is the Club World Cup in Japan next week.
I'm just wondering which game to fly out to watch, Thursday's semi-final or Sunday's final. I've never been to Japan before so it is a great opportunity. I just need the OK from the chairman. I'm sure he won't mind.
4. Cook's ton brilliant
What a great innings from Alastair Cook in India. To have scored more Test hundreds than any other Englishman at his relatively tender age shows what a phenomenal batsman he is. He has a marvellous conversion rate – he's not even played a century of Tests.
It's brightened my mornings up watching England play and I've needed that. I wouldn't say it's been cold this week but I've had on long johns, thermal vest, neck-warmer, pompom hat, two pairs of gloves, and that was only eating my breakfast. Then I got wrapped up to go training. I must have been living down South too long, my blood has thinned.
Even though the heating now works in my cottage, it's still cold. I've even stopped up the keyhole because of the draught. People don't realise it's three to four degrees warmer in London or Cornwall.
5. A tough act to follow
It's good to see Graham Alexander back in the game. He was such a tremendous professional as a player so I know he'll give management his best shot. He has a tough act to follow, though, as Micky Mellon has done a fantastic job, taking Fleetwood from bottom of the Conference North to challenging for a place in League One.
Micky is another sad managerial casualty, but life goes on and I wish both men well.
6. Phone home – at last
There has been telephone deprivation in Cornwall. Amy's phone was broken for three weeks. She spent ages on hold trying to speak to the company repairing it but it finally came back last week.
Then Will lost his phone. It turned up the following day in another boy's bag – innocently, I should add – but not before he had a few harsh words about looking after things and zipping his pocket. Not that he's alone. Every time I look at the family email's inbox there's a request along the lines of "It's so-and-so's mother, he's lost this or that, has anyone seen it?" It'll be a tracksuit top, or pair of shorts, even boots.
Also turning up this week at last – in case you were worrying – was Sharon's John Lewis delivery.
7. Euro not so daft
I can't say I'm convinced by the idea of spreading Euro 2020 across Europe but one thing is clear: it is not as daft an idea as holding a World Cup in Qatar.
Join our new commenting forum
Join thought-provoking conversations, follow other Independent readers and see their replies