Neil Warnock: Famous five start new adventures but real pressure is at the bottom
Warnock's World: With job tenure down to about 18 months I'm glad I'm not starting out now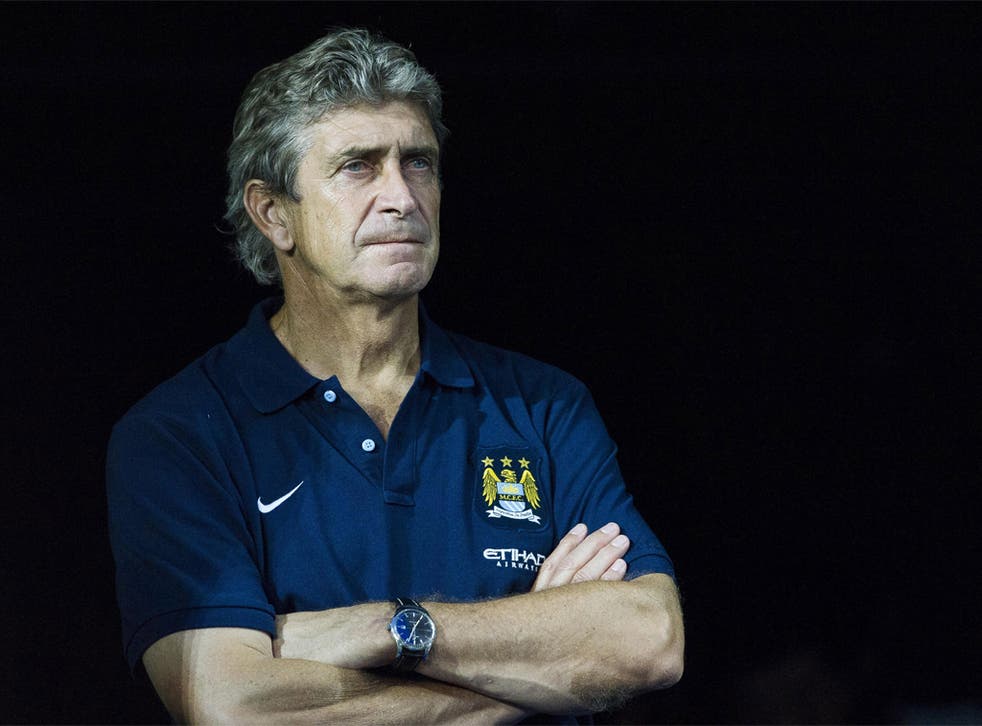 For five men this is the weekend when they have finally started work at a new job. All the talk and hype of pre-season is over. This afternoon, or tomorrow for Jose, they will deliver the first team talk which really counts, send their players out of the dressing room, pause for a moment, then walk down the tunnel into the sunshine. They will hear the crowd, shake hands with their opposite number, take a seat in the dugout, and hope all the planning and plotting, the praise, criticism and cajoling pay off. From now on it is all about results.
I know Jose Mourinho is back at a club he has already had success at but, like Manuel Pellegrini, David Moyes, Roberto Martinez and Mark Hughes, he is, to all intents and purposes, starting afresh. All these new managers, irrespective of their reputation, will have gone into some of our biggest clubs feeling a little bit apprehensive. They have all had degrees of success in the past and they are going to try and run the clubs the same way they did to achieve that success, but they have had to get the players onside. Players will watch for everything, from how the warm-ups are done to what the nutritionist wants. Any personnel the manager has brought with him – and most managers bring their own men, people they can trust – they will test in every aspect. They will be asking of them, and the manager: "Are you good enough for this club? Are you going to make me a better player? Are you going to win me trophies?"
The manager has to be positive in everything he does, and in his demeanour, to show he knows what he's doing. And don't forget, the manager is asking the same questions of his players: "Are you good enough? Will you win me trophies? Will you keep me in a job?"
All players will want to have a personal relationship with the manager, and some will get that, but there are managers who want to keep aloof – Roberto Mancini was one. Pellegrini is supposed to be different and Manchester City seems to be a calmer place at present. I'm sure those players who were bombed out by Mancini are revelling in the opportunity to stake a claim, knowing the slate has been wiped clean.
Pellegrini has spent more than £80m and knows nothing less than winning the Premier League or Champions League, maybe both, will suffice for the owners. To judge from pre-season he won't know how his defence will cope, but I've never been a big one for worrying about pre-season results as a lot of top players need that adrenalin and competitiveness to perform. They will go up a gear when the season starts.
Some managers will not change much. Why would David Moyes want to fiddle with a winning formula? It is great for British managers that David is now manager of Manchester United. I'm absolutely chuffed for him. Yes, he'll be under pressure, but he'll be enjoying working with a squad of world-class players and he'll enjoy it even more if he can mend bridges with Wayne Rooney.
It'll be interesting to see if Roberto can give Everton more flair without taking away that steel and tenacity that Everton are renowned for. I'd like to see him do well. It was the right time for him to leave Wigan; he had done so well to keep them up with the back five they had but I knew they'd get relegated as soon as they got to the FA Cup final. He's brought a couple of Wigan players with him. Managers often do that – I certainly do. I don't think it bothers the players who are already at a club; they know new signings are inevitable from somewhere and they'll be fighting for their places. At Everton I'm sure they'll be looking at Antolin Alcaraz and Arouna Koné and thinking: "They got relegated last year, they'll probably struggle to get in our team."
Mark Hughes is also replacing a manager who had been successful at a club for a long time. I read he wants Stoke to play the ball out more from the back, but it is not always easy to change a team's style without changing the players. It'll be intriguing to see if Stoke are the new Swansea.
While all these managers are under pressure they don't need to worry financially about getting the sack. It would be a blow to their pride, but they'll be well looked after. Real pressure is at the bottom for young managers like Guy Whittingham at Portsmouth, Colin Cooper at Hartlepool and David Weir at my old club Sheffield United. Each is in their first job and if they get the bullet the statistics are grim: 55 per cent of first-time managers never get a second chance. Given half the managers were sacked last season, with job tenure down to about 18 months, it is frightening. I'm glad I'm not starting out now.
Sir Alex left Moyes with a ticking time bomb
I don't think Sir Alex helped David Moyes by publicly saying Wayne Rooney wanted a transfer. That was a ticking time bomb for David as it cheesed Rooney off from the start. I can understand why Jose Mourinho is desperate to buy Rooney, but even if he doesn't sign him the saga has probably served its purpose of unsettling the Man United camp. I bet Jose has someone else up his sleeve too – he can't rely on Torres, Lukaku and Ba to win the league.
He'll need a Plan B because I don't see how Man United can sell Rooney to Chelsea, as whoever has him in their team when the transfer window closes on 3 September will be my favourites to win the league. I think he will knuckle down if he is still at Old Trafford – he's not the type of player who'll not try, you can see how enthusiastic he is about playing football.
There might be more ill feeling at Liverpool with the Luis Suarez situation and I'm not convinced he can put it to bed and get on with his game. However, Brendan Rodgers has got to want to keep him as he is their main goal threat, scoring and creating. I can't see them getting anywhere near the top four without Suarez in the team. Personally, I would love him to go to Arsenal, but I can't see it happening.
It would be nice for Arsène to get a player he wants for once. I'm sure Arsenal fans are already questioning the club's transfer policy again. It's a shame they missed out on Luiz Gustavo as they have not had a tough anchor midfielder since Patrick Vieira. But let's not forget, Arsenal had a very good run-in last season so even though my fellow pundits on BT Sport, Michael Owen, David James and Owen Hargreaves, did not give Arsenal any chance whatsoever perhaps I should put a few quid on them. I'd never write Wenger off and they have had the least upheaval of all the top teams.
Archery may keep me awake, but not players
This is only the second summer I've had off since 1968, as a player and a manager, and while I thought I would be like a bear with a sore head I've been presently surprised. I've really enjoyed spending time with the family and my new career in the media with BT Sport and talkSPORT. BT are so enthusiastic that I am covering a wide range of games, from the Conference and Scottish Premier League to the English Premier League.
Normally, even in the off-season, I'd wake up at night thinking about players I was trying to sign, others I wanted to move on, and whether I should do something different in pre-season. Instead, if I did wake, I thought: "What time are we on our quad bikes? When are we doing archery?"
I caught my first brown trout from a boat in a loch, having learned to fly-fish, and on the Isle of Arran we saw a golden eagle. There was some football. William trained with Rangers Under-13s and I have to say I've not seen an U13 squad as good as that anywhere. I'm told their U15s are the same. The future may be brighter for Rangers, and Scotland, than many people think.
Join our new commenting forum
Join thought-provoking conversations, follow other Independent readers and see their replies