Neil Warnock: I was amazed at the speed of Sean O'Driscoll's post-match sacking
What I Learnt This Week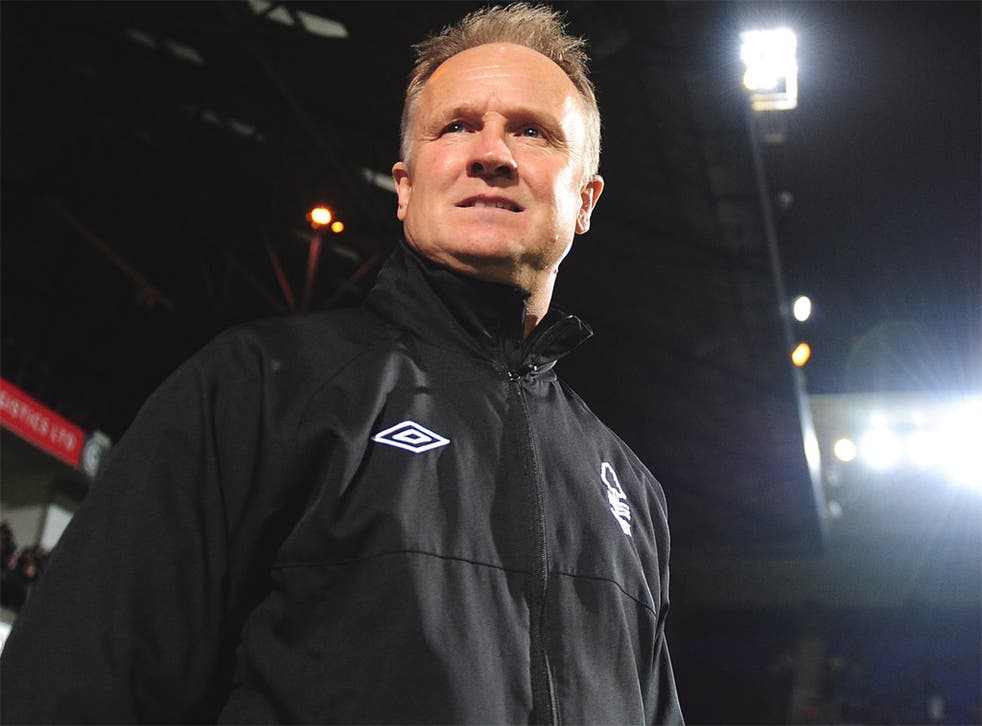 On Boxing Day afternoon, I was sitting with Sean O'Driscoll in the manager's office at the City Ground after his Nottingham Forest team had beaten us 4-2. The post-match drink is a managerial tradition in this country but for obvious reasons you tend not to talk much about the game that's just been played. One manager will be hurting and the other won't want to rub it in as he'll have been there before. So we talked about the other games taking place and so on. Nevertheless, it was obvious that Sean was buoyant and rightly so. Talking to him and his staff it seemed like he'd been under pressure and there was a sense of relief they had won.
We said our goodbyes and I went back up to Leeds with the team. Ronnie Jepson, my first team coach, got a lift back to Lancashire with Rob Kelly, one of the Forest coaches who worked with me at Sheffield United and also lives that way.
An hour or two later, I heard the 'breaking news' that Forest had fired Sean. I was amazed. I rang Ronnie and he said he'd been having a drink with Rob after arriving back. They'd been chatting then Rob had taken a phone call and shot off.
That's how it happens sometimes. Out of the blue you're gone. The following morning I wake up and find Henning Berg sacked at Blackburn, after 57 days. What a Christmas for Sean and Henning, but that is how football has gone with the new owners coming into the game.
I remember when the new people took over at Forest, they said they wanted an icon as manager. No disrespect to Sean, but for all his many qualities he is not an icon. Yet while it was strange they appointed him after what they had said, it seemed a sensible decision and Forest were only a point off the play-offs after beating us. To be given the sack in that position takes some understanding, but the way the game is now no one should be too surprised.
The speed with which Alex McLeish was appointed shows he had already been lined up regardless of Forest's result against us. Alex's last job was in the Premier League and I'm sure he wants to manage there, but it is not an easy league to get back into and the best chance for most of us is to take a top job in the Championship and try to be promoted. Nottingham Forest is one of those jobs, as is Blackburn Rovers. With a small bit of investment next month I think both squads are contenders, but money does not guarantee everything as the three relegated clubs have found out this year. It really is amazing that none are in the top half.
Blackburn were, then they fired Steve Kean. That is a cautionary tale Arsenal fans should remember; be careful what you wish for. I think, given his connections from Preston with Derek Shaw, who's now a key figure at Blackburn, that Billy Davies must be favourite to take over at Ewood. We'll see.
2. Unpredictable times
We didn't train on Christmas Day. I never do. I don't see the point of making players sit in their cars for an hour each way to do a couple of hours training when they would rather be with their families. They get a fitness programme to do, and wear heart monitors so we know they have done it, but they don't have to come in. We do the match-relevant work on Christmas Eve.
Before anyone suggests that is why we lost at Forest, I should point out on the previous 11 Boxing Day matches played by my teams we had won 10 and lost one. And we should have won at Forest. We were in control then gave away a soft penalty just before half-time. Then we had a daft seven minutes when we shipped three goals. Maybe it is something to do with Forest. When I first came to Leeds, we lost 7-3 at home to them and I still finished the match thinking we should have won.
Today we have another derby against one of the front-runners, Hull City. They beat us comfortably at Elland Road, so it will be a backs-to-the-wall game at a ground which always has a good atmosphere. But Peterborough are showing at the moment anything is possible in this league, so we'll see.
Then on New Year's Day we play a team I tipped to go straight back up, Bolton Wanderers. When I looked at the division at the start of the season I did not see anyone stronger, which shows how unpredictable the Championship is. Owen Coyle has since lost his job and my old player Dougie Freedman has taken over. I'm sure he'll do well in the long term, but hopefully not on Tuesday.
We've also got the transfer window opening and we'll be trying to make some signings straight-away. It looks like I've missed out on Chris Wood – I just can't compete financially with Leicester City – but I'm hoping to tie up some of the players I've had on loan.
3. Worrying presents
I spent Christmas morning in my pyjamas opening presents. As we unwrapped them I had a feeling the family were trying to send me a message. The kids bought me the book 1,001 places to see before you die, and they got Sharon 101 things to do with a retired man. But they also bought me a Michael McIntyre DVD and some lovely new pyjamas. What I did notice was every present the kids unwrapped they turned to Sharon and said "thanks mum", then as an afterthought added, "thanks dad". They know, like the majority of men in the country, I don't get the presents.
We had the whole family round for lunch; my eldest son James and his pregnant wife Sarah and my grandson Charlie, my eldest daughter Natalie, plus William and Amy. Sharon cooked and did a great job. I just managed to squeeze in a game of Family Fortunes before I had to head off to the training ground to drive down to Nottingham with the team. Then it was soup and sandwiches at the hotel before an early night as we had to be up at eight as our game was the early kick-off.
4. Depressing television
There were two programmes I looked forward to watching at Christmas but how grim they were. I loved The Snowman so I turned on for The Snowman and the Snowdog and the first thing that happens is the little boy's dog dies. Then there was the tragic car crash in Downton on Christmas Day. I thought 'I can't believe this'. I still can't get over what happened... at Christmas. I watched it at the team hotel and went to bed depressed. No wonder my lads lost. The team must have picked up on my mood because after the break they played as if they'd watched it at half-time.
5. Hill right man to climb
I was proud to see Clint Hill wearing the armband for QPR on Boxing Day. I signed him for Crystal Palace and QPR and if you are in the situation Rangers are in, you want as many Clint Hills in the team as you can find. I still think they can get out of it but they will need players like Clint to do so.
6. Weight watch
I don't really do New Year's resolutions these days but I have one this year. When Sharon and the kids go back I intend to cut out all the bad foods and start training to lose the weight I've put on with them here. You can really pile it on at Christmas if you are not careful.
7. Double the lot
I mentioned last week how pleased I was that someone paid more than £2,000 in The Independent's Christmas Charity Auction to spend a morning watching us train and then have lunch with myself and the staff. We then got a phone call at the club from another generous Leeds United fan who offered to match that to do the same. Obviously I accepted. It's a great cause – the Unicef Child Soldiers Appeal – and it is nice to be able to help.
Happy New Year everyone, I hope the year brings you and your families good health.
Join our new commenting forum
Join thought-provoking conversations, follow other Independent readers and see their replies