Neil Warnock: Managers are only after one thing if they're nice to refs - that vital decision
Warnock's World: If I'd made as many mistakes as you I'd not be reffing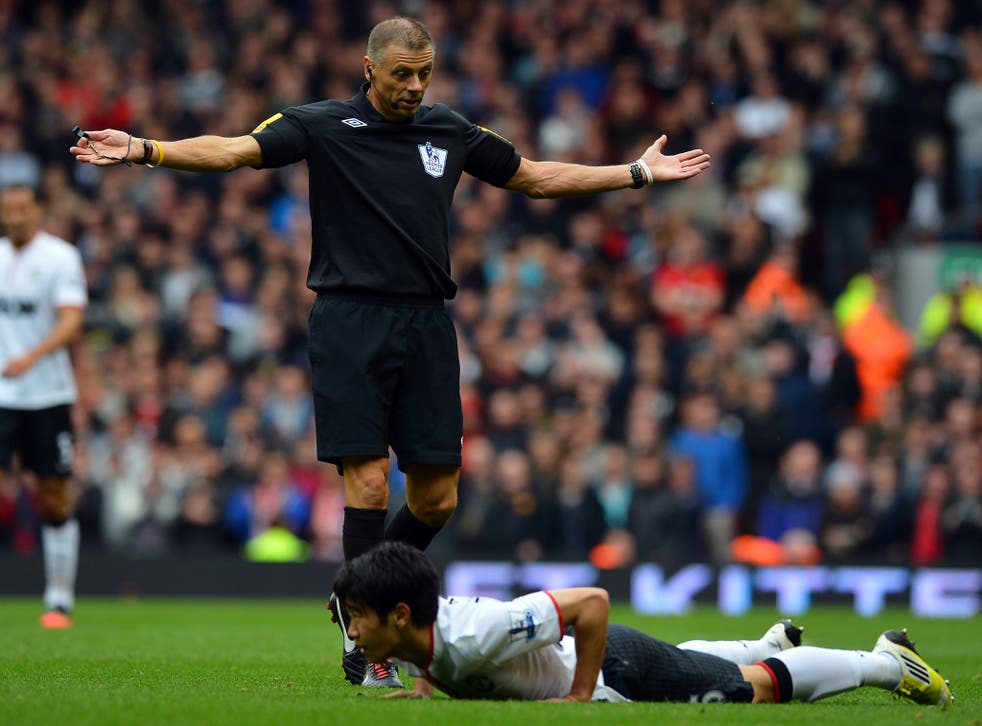 My former sparring partner, and now colleague on BT Sport, Mark Halsey, has been in the news this week with extracts from his book causing a stir. I must admit I've never offered a referee a holiday, as Jose Mourinho did Mark, but then, I don't have a villa in Portugal to loan out, nor, you may not be surprised to hear, did I ever get that close to referees.
I can understand why Mark accepting Jose's offer has been criticised, but he was having a traumatic period when it occurred with his wife fighting cancer, and Mourinho was not working in England at the time.
There has also been a lot of comment about his exchanges of texts with managers like Mourinho and Sir Alex Ferguson. I can't say I ever got to the stage of swapping phone numbers with refs, but I don't have a problem with managers and referees communicating. I have spoken to refs after games, just to ask about something that had occurred during a game. It's always been off the record and I've never had a ref not answer.
But referees have to remember there is a reason managers are being nice to them – we're hoping that it just might make the difference when there is a borderline decision. So you try and tell them what they want to hear. I always made a point of going into the meeting where clubs exchange team sheets in the referee's room myself, not sending an assistant. There were some I just couldn't bring myself to get on with after so many bad decisions down the years. I remember coming back to the dressing room from the exchange of team sheets before a Crystal Palace match when Rob Styles was reffing and saying, "Sorry, lads, you won't get much from the ref today."
It is a fine line between communicating and being too chummy. My players, when I've been promoted, have been upset by top-flight refs being mates with opposition players. When Sheffield United came up we'd play Liverpool and the ref is calling Gerrard "Stevie" and Carragher "Jamie", but not our lads. It was the same when Queen's Park Rangers came up. But this is nothing new. I took newly promoted Notts County to Old Trafford more than 20 years ago and the ref had a running conversation with "Bryan" [Robson]. At half-time the lads came in and said "Gaffer, what chance have we got here? The ref's calling them by their first name and us by the number." There were no names on back of shirts then and the ref clearly had no idea who most of my lads were. It does leave a sour taste in the mouth.
I don't think it is wrong to have a bit of banter with refs. My Dad would always manage games by talking to players and so did I when I reffed. I can remember when I was playing I had a go at Neil Midgley. He just replied ,"If I'd made as many mistakes as you have I wouldn't be refereeing next week". It put me in my place and we become friends over the years. Keith Hackett was another ref I always got on well with, we were both from Sheffield, and I was pleased when he was made head of the referees. I knew it meant I could always get an answer when I enquired about something that had gone on. Phil Dowd's one who still manages games the old-fashioned way.
In the old days refs would give and take when it came to swearing too, but that's less common now because they cannot trust players not to make a fuss of it – though I can recall some choice words from Mark when we disagreed with his reffing at Millwall-Leeds last year, too ripe to include in my book. I was ultimately fined for telling my lads not to shake his hand at the end.
Some refs do catch you out. I remember at QPR Shaun Wright-Phillips having a perfectly good goal disallowed that would have put us two up at home to West Brom and on course for a first home win. Albion later equalised but when I complained to the ref at the end he said: "Why don't you ask your No 11 why he didn't foul [James] Morrison to stop the attack for their equaliser?" He was right, too. Alejandro Faurlin was one of the best players I have worked with, but I absolutely ripped into him in the dressing room. Not that that stopped me telling the linesman how bad he'd feel when he watched Match of the Day that night.
My diving call
I was still managing Sheffield United when I started calling for players to be banned for six matches for diving and, as regular readers of this column will know, I've kept banging the drum. I'm glad other people are now coming round to my way of thinking because it is the only way you'll stop divers like Ashley Young, who makes Luis Suarez look an angel. Fines can't hurt players who earn what Young earns – being out of the team will hurt him, and his club.
Welcome back
So Wayne Rooney is welcomed back at Old Trafford with cheers, Yohan Cabaye is applauded of the pitch by Newcastle fans. All it needs now is for Suarez to get a rapturous reception from Liverpool fans next week.
Join our new commenting forum
Join thought-provoking conversations, follow other Independent readers and see their replies