North-east football on the slide: Why it is essential the region keeps its foothold at the top of the English game
Three influential figures in the history of Newcastle, Sunderland and Middlesbrough – Steve Howey, Kevin Ball & John Hendrie – discuss the future of football in the region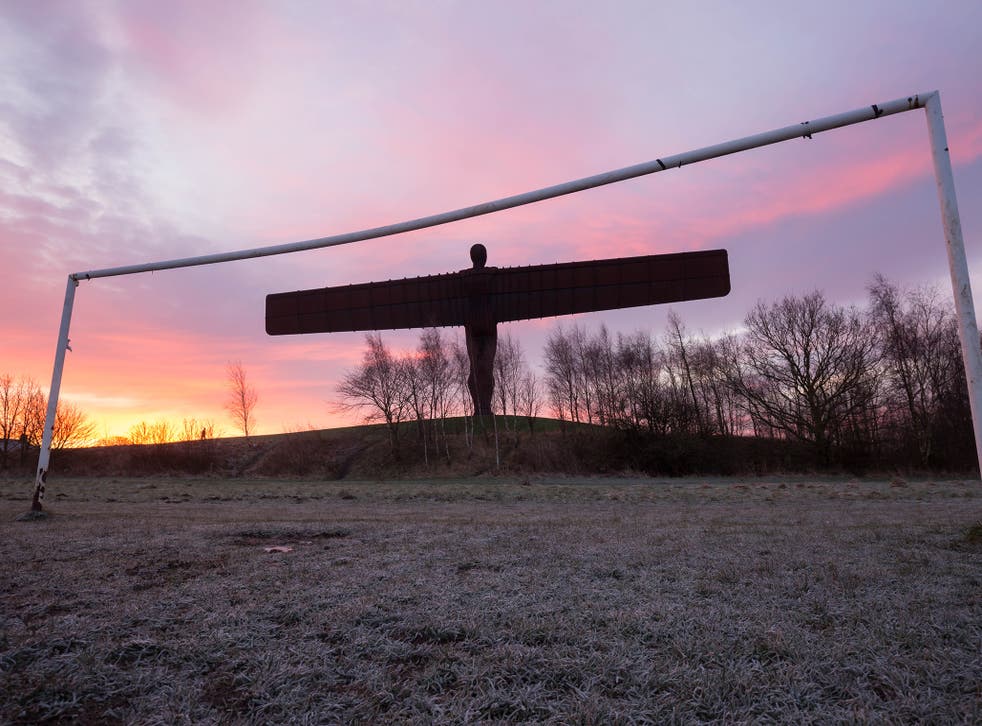 Miners were still drawing coal from Monkwearmouth Colliery on what would be the site of the Stadium of Light. The Riverside Stadium in Middlesbrough was wasteland. At Newcastle Ossie Ardiles was manager and you could not stand in St James' Park if it was raining without getting soaking wet.
It was the 1991/92 season, and the north-east did not have a representative in England's top division.
By February 20 of that same campaign, the creation of the Premiership had been announced. Middlesbrough would win promotion in dramatic circumstances on the final day of the season at Wolverhampton Wanderers and would make Year One of the new world. Newcastle would survive the ignominy of dropping into English football's third tier on the same day. Sunderland were just two places above their rivals.
Since then, an area once described as the hotbed of football has had a club in the Premier League every season since its inception.
There was a glorious shot for the domestic title for Newcastle under Kevin Keegan in 1996, Champions League football with Kenny Dalglish and Bobby Robson, a first major trophy for Middlesbrough in 2004 and two seventh place finishes for Sunderland. Those two clubs moved to new, all seater stadiums. St James' Park evolved into one of the best grounds in the country.
A quarter-of-a-century on, however, and Newcastle are fighting to stay in the Premier League, Middlesbrough are four points off the Championship play-offs and Sunderland are battling desperately to avoid a second successive relegation.
The Independent spoke to three influential figures in the history of each club, Steve Howey, Kevin Ball and John Hendrie, who were there back then, and know what it means right now, and why it is essential that the region keeps its foothold at the top of English football.
Do you remember north-east football back in 1991/92?
Kevin Ball: "You remember it back then because the rivalry is something you learn the longer you're at the club. You get the normal banter from some people and that goes to quite bitter rivalry with others. I respect both."
Steve Howey: "The stadiums have improved massively, the facilities have improved massively. Back then you had two teams who were tinkering on the edge of disappearing, especially Newcastle. We thought we had to win at Leicester on the final day of the season to stay up. It was a massive day. I remember playing at Ayresome Park and Roker Park, proper old fashioned grounds. You look now and the change is amazing."
John Hendrie: "In 1991 we're talking about a run down Ayresome Park. The ground was old terracing and old stands.
"We used to train at three different places, at a prison, in the middle of a council estate and of course at Ayresome Park.
"Now, everything is purposeful built and out of town. The only time the players see the ground is on match days. We would get changed there every day."
What does the game mean to people in the north-east?
KB: "The only time I had come up here before I signed for Sunderland was to play. I'd felt the passion. I'd played at St James' with Portsmouth and I ended up in a battle.
"The north-east clubs were struggling. At Ayresome Park, I played against Middlesbrough and Bernie (Slaven) led me a dog's life. I booted him and got sent off.
"The passion of the fans up here and how much it means can never be overstated. This is their football club and this is their city."
SH: "People live for their clubs. When one of them loses you can feel this real doom and gloom around the region. You get stick to death of your Liverpools and your Chelseas and your Arsenals."
JH: "With being a Scottish lad, I'd played against all three teams so I knew what it was all about, the passion and the spirit. Basically it's a footballer's dream to play in that area. To the support base, the club is their life."
What's gone wrong?
KB: "There has been a lot of change over the years. When you consider where we've evolved to in terms of the grounds, the Riverside and Stadium of Light and St James' are all fantastic in their own right. The clubs have evolved in that sense.
"There has been some fantastic ups and and downs along the way but I think it's situational now and it will change again.
"We're seeing Sunderland are not great. Over the next few years hopefully, you see Newcastle stay up, you see Middlesbrough promoted and Sunderland back up there. I'd like to see sustainability for all three clubs in the Premier League."
SH: "We should be in a situation where we want all out ours team succeeding. It's been about bad decisions, absolutely. I admire Steve Gibson. He's been an excellent owner, although I was surprised he sacked Garry Monk last month.
"You look at Sunderland and Newcastle and you have two owners who just aren't interested. Mike Ashley had an offer and he turned it down. He has had all these years of free advertising. Unfortunately, apart from Newcastle, Sunderland are not an attractive buy for anybody.
"Newcastle were the world record breakers in the transfer market in 96 and you don't break it again until 2005, and now Newcastle are buying players who are not what the club expects. They are not marquee signings. Newcastle have 52,000 every week. £16 million as a record is embarrassing.
"Sunderland are in free fall. Chris Coleman must be banging his head on his desk thinking how has the club got this bad. The owner Ellis Short initially put his money in and naively trusted people to do a good job and time after time they messed it up. You can get away with one or two bad signings but not six or seven. Sunderland are still paying for players who aren't even playing for them.
"Of course you've got Jack Rodwell. Jack is getting criticism and part of me understands but the other part thinks it's Sunderland fault for giving him the contact, why should he walk away from £5.5 million? If they meet him halfway, he might do something.
"It's a prime example of massive mistakes. They've brought managers in to save them but those managers haven't invested well and it's cost them dearly."
JH: "Each and every club has their different reasons. Sometimes it's down to owners but you couldn't say that about Middlesbrough. They've had the best owner around.
"Sometimes behind the scenes at boardroom things are not right and that spreads right down. Certainly at Middlesbrough it has been because managerial appointments haven't worked."
Is it important for the region to have clubs in the Premier League?
KB: "For me, I've always said this, for the north-east to be successful, all north-east clubs need to be in the Premier League. I've tried to be consistent to this. It's important to the region as a whole and it's important to each individual club.
"It's a fantastic place to play football. It would benefit the north-east as a region and I know that's getting away from football. More so for our supports, they deserve it.
"As a supporter, or ex player, you enjoy seeing all the big clubs come here. When situations evolve, you have to get on with it. Clubs love our supporters, they love Newcastle, Sunderland and Middlesbrough because they will create an atmosphere. Premier League clubs miss having the three clubs, 100 per cent."
SH: "It's good for the area if we can have our three big clubs in the Premier League. It's high profile, it's good for the economy and for business around the area. They get a massive boost. That helps. It creates more money and more jobs for the most part.
It's never great when the three are in the lower league. You're part of football but you're not.
"If you're not in the Premier League, you're nowhere. That's the unfortunate thing. You have to grind on. That is difficult for fans. You look at what has happened at Yorkshire and you can be forgotten. Sheffield Wednesday have slipped way, the same with Portsmouth. It's a terrifying thought."
JH: "Yeah, it would be a bad thing. Every region should have a team in the top flight and certainly if you look at the three teams with the history they have, they should be Premier League clubs. For one reason or another it's not happened.
"You're trying to market your brand, your football club all over the world and you have to be in the Premier League to do that."
Is it still a hotbed?
KB: "It's tough, especially when there's a weekend when the three teams have lost to clubs they should be wiping the floor with. I learned quite quickly that football was life up here. People will ask the fans, 'Where are you from, who do your support?' They want to say Sunderland so they know it gets associated to football. They want people to say, 'What a great club they are'. It's frustrating at the minute because of the situation we're in."
SH: "The three teams have lovely stadiums now. It's changed hugely but we have to have at least one team in the Premier League, that is massively important. If Newcastle stay up, it's an amazing achievement, from the manager and a team that is pretty much the same as the one from the championship.
"Is it a hotbed, at this particular time? No. You have passionate fans, without a doubt but it's nowhere near what it could be and that's all three clubs."
JH: "It's a difficult one. You're in the second tier. All three club, with the history they have got, regardless of Sunderland having a shocker this year, have the potential to get back up there and be competitive.
"Sunderland's only target right now is survival, Newcastle's is the and Boro's is the play-offs. They're four points adrift. If they squeeze in, anything could happen, but we want more for the clubs than just that."
Join our new commenting forum
Join thought-provoking conversations, follow other Independent readers and see their replies