Outside the Box: Eat leaves and shoot rather than hoofing it up the field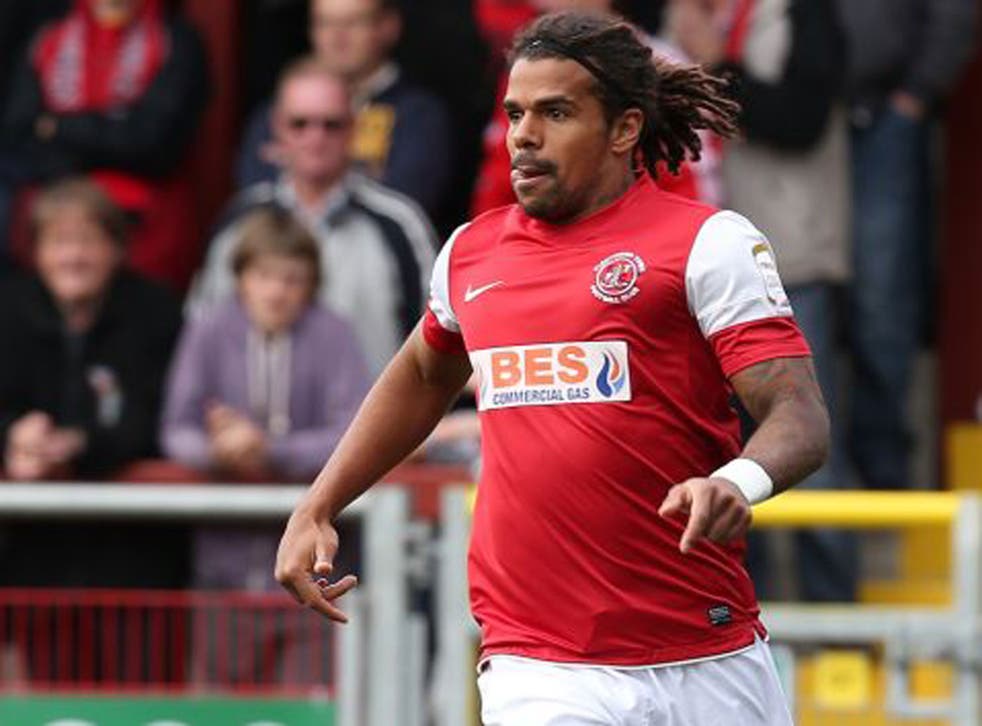 If the recent scares over quality of meat continue, might there be an increase in the number of footballers becoming vegetarian or even vegan? Should that happen, the Fleetwood Town defender Dean Howell will be saying, "Told you so".
The 32-year-old is one of the few – if not the only – strict vegan in the professional game. Refusing to eat any animal products gives him problems with pre-match meals and lunchtimes at the training ground, but he claims his fitness, flexibility and endurance have all improved.
Reading's Jason Roberts and Everton's Phil Jagielka have said they follow a vegan diet during the season; Neil Robinson, a defender with Everton, Swansea and Grimsby in the late Seventies and early Eighties, was also a vegan who, like Jagielka, will have been interested in last week's news that the catering company who supply Everton have withdrawn beef from their UK sites after one frozen product was found to contain horse DNA.
Robinson, 55, has recently opened a snack bar called Frank ("Honest Snacking") suitable for vegans, confirming his family's reputation for innovation; one of his six siblings is Sir Ken Robinson, a world authority on creativity, now based in Los Angeles, who was formerly professor of education at the University of Warwick.
And is spurning meat and fish good for professional sportsmen? A study two years ago in the respected American journal Current Sports Medicine Reports concluded: "Vegetarian, vegan, flexitarian, and nutritarian diets are healthful options for serious athletes. To maximise performance, recovery, endurance and resistance to illness, enhanced intake of beans, greens, seeds, nuts, whole grains and other colourful plant products are recommended."
Away-day returns
They have been crunching a lot of numbers at both the Premier League and Football League offices this past week. The former announced that overall capacity at last weekend's 10 games was an impressive 98.9 per cent; a clever week to do it, as swathes of empty seats are most usually visible at Sunderland, Aston Villa and Wigan, all of whom were away. All three have been around 25 per cent down on capacity at one or more recent games.
The Football League, who are making much of their 125-year history, chose to reveal for some reason that by Wednesday 177,164 League games had been played. The breakdown: approximately half of them home wins, one quarter aways and one quarter drawn.
Avenue of opportunity
An imaginative collaboration between Bradford Park Avenue and the Bradford Bulls rugby league club failed to have the desired effect of significantly increasing attendances on a weekend when some 32,000 of the city's sports fans were heading for London and the Capital One Cup final.
Avenue promised that Bulls fans going to the Super League match against St Helens last Saturday would get into the Blue Square Bet North match against Corby Town earlier in the day for half-price by showing their ticket. The Bulls reciprocated by offering Avenue season-ticket holders entry to the St Helens game for £10.
The grounds are barely a mile apart but the crowd of 8,203 at the Bulls' Provident Stadium was 2,000 down on the opening match of the season. Avenue, who regularly drew bigger attendances than City in the decade before they were voted out of the Football League in 1970, played to just 285 fans.
Youngsters in flare-up
Talking of St Helens, the rugby league ground at Langtree Park also stages Liverpool Under-21 games, one of which is now under investigation by the Football Association's disciplinary department.
A flare was thrown during last Monday's match against Manchester United and a supporter also interrupted play by coming on to the pitch. Two years ago, there was even crowd trouble at an FA Youth Cup game between the clubs, in which both teams finished with nine men.
Tatt's your lot
What would they make of such decadent behaviour in Uzbekistan, where the authorities have banned fans from painting any part of their body, drinking alcohol or – surely most disappointing of all – bringing animals into the ground?
Tattoos were recently described on state television as "one of the elements of pernicious western mass culture". Whether the ban on them applies to players was not immediately clear.
Join our new commenting forum
Join thought-provoking conversations, follow other Independent readers and see their replies