Paul Scholes column: Wayne Rooney deserves all his England caps. I just hope he has enough time left to win a trophy with the national team
In his latest exclusive column for The Independent, Scholes says that even now, Rooney is the man whom England look to when they need a breakthrough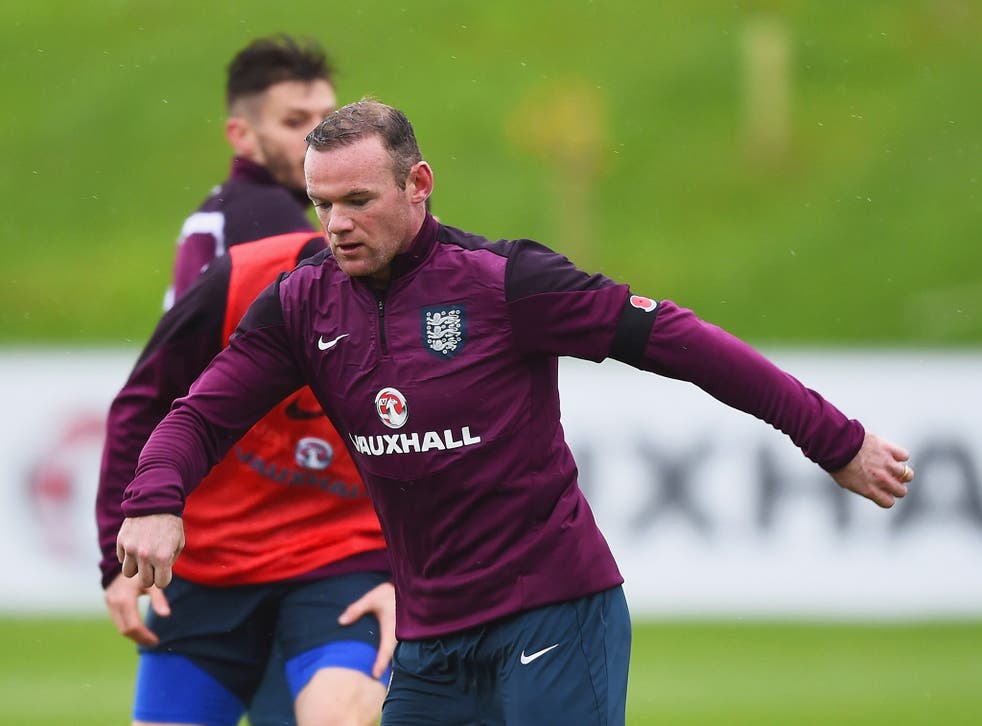 I first remember Wayne Rooney from a game at Old Trafford in 2002 when he came on as a late substitute for Everton and, in a brilliant 15-minute performance, skipped past me on a couple of occasions. It was obvious then that this 16-year-old lad was some talent, and to think he is England's leading player more than 12 years on is quite an achievement.
Winning 100 caps for your country at the age of 29 would be a landmark in the career of any footballer. The goals Wayne has scored are testament to his quality and you have to say that even now he is the man whom England look to when they need a breakthrough. The previous Euro 2016 qualifier in Estonia was no different.
The England team we played together in at Euro 2004 would have beaten Portugal in that quarter-final had Wayne not got injured, and I believe we would have got past the Netherlands and into the final. Quite simply, at that tournament, the opposition could not handle his energy and his goalscoring. Since then, like so many English footballers, Wayne has found tournament football that much harder and England's failures there will surely be his greatest regret.
He is not alone. I would say the same about my own four international tournaments. As a team England were not good enough, and post-2004 the story was the same. Wayne will have to balance his personal achievements with the failure to win anything with England. Celebrating caps and goals is important and it is right that Saturday will be about Wayne. But ultimately you are judged on trophies and he is running out of time to win one for England.
I played in Wayne's debut for England against Australia, albeit in the XI that featured in the first half, and remember him coming into the squad. He was just a teenage boy who you could imagine hanging out with his mates on their bikes. But at the same time he has a very strong mentality. He has never appeared to me to be nervous – either when he walked into that England squad for the first time, or the Manchester United dressing room 18 months later.
Wayne was never one to sit in the corner and keep his feelings to himself. He would tell his team-mates who he thought was playing well, and who wasn't, even when he was just a teenager. He is not shy. He is a big character who likes to be honest in his opinions. It showed some courage to leave Everton when he did but if he was worried about the challenge it never showed.
I should add that Wayne had a fine singing voice that could often be heard in the dressing room. His latest duet with Ed Sheeran came as no surprise to me. Wayne has always been a keen student of The X-Factor contestants and has some talent in that department.
As a footballer, it would be fair to say he has everything. He can finish, be it tap-ins or spectacular goals. He can pass the ball long or short. He can head the ball and he can tackle. In those early days at Euro 2004 he was a flying machine who would run at defenders and beat them. But your game has to change as you get older. Sometimes it changes without you even realising.
People say that Rooney could have been like Lionel Messi, a more prolific goalscorer who dribbles past opponents more. But they are different characters. You will never see Messi snapping around the heels of an opponent to win the ball back deep in his own half. Wayne does that all the time and sometimes that enthusiasm will count against him.
You have to remember that he has been playing at this level since he was 16. He has had injuries too. To continue playing late into your twenties in the same style that you once played as a teenager is not possible. Wayne has also been a victim of his own versatility. He can play anywhere from either wing, to central midfield and the No 10 role. My view has not changed. He is best as a centre-forward in a position where he can score goals.
I get asked whether I would like to have reached the century of caps that have been accumulated recently by David Beckham, Steven Gerrard, Ashley Cole, Frank Lampard and now Wayne. My point is always simple: I didn't think I was playing well enough to stay in the England team. For some reason, Sven Goran Eriksson kept picking me. I am grateful for his loyalty, but on my performances around 2004 I should have been left out.
My attitude is that it is not the numbers which matter so much. What matters is the quality of your play, and by the end of my England career, which came after Euro 2004, I felt that my quality had slipped too far. I did not warrant being in the team. I found that if my form slipped for Manchester United, the manager Sir Alex Ferguson would leave me out and that often gave me the time and space to sort myself out. With England, I felt I could not rediscover my old form.
I think – I hope – that Wayne has one more World Cup finals left in him after next summer's European Championship. I would not like him to end his international career as so many of us have done. That is to say, with a shelf full of winners' medals from our club careers and just a cupboard full of caps – and plenty of regret – from our days with England.
I wouldn't want someone else signing my players if I was manager
The old debate about the director of football raises its head once again with the issues at Tottenham Hotspur, where signing players seems to be a shared responsibility between the manager and the technical director, Franco Baldini.
My view is that the signing of players should be a simple process. The chief scout identifies them, the manager decides who he wants and the chief executive is dispatched to do the deal. It really is as simple as that.
At Manchester United it was a very simple partnership between Ferguson and the then chief executive, David Gill. Beyond that, Ferguson had scouts all over the world who would bring him options, which he would discuss and then act upon.
In football over the last 10 years, there has been a huge boom in job creation, of which the director of football is just one. These days, when I look at the bench of a Premier League team I find myself counting up to 16 staff. Everyone has an assistant these days: the physio, the doctor, the kitman, even the man who makes the drinks. There are more staff than there are players.
If I was to become a manager, I would not want someone else to be signing the players for the team that my job depended on. It pays to keep the people involved with that process, certainly at the decision-making end, much tighter. Keeping those staffing levels low will also save a lot of money.
Pique could struggle in Premier League now
It will be interesting to see if my former team-mate Gerard Pique will return to the Premier League should Barcelona decide to sell him. He has been left out the side of late by Luis Enrique and, although he is a very talented defender, I have always thought that Spanish football, and Barcelona in particular, suits him best.
He likes being in a side that keeps possession. He is great at home but playing away at the big teams in England is a completely different prospect for a defender. His success at Barcelona and with Spain has been incredible. But I think Gerard would find it harder back in the Premier League.
Join our new commenting forum
Join thought-provoking conversations, follow other Independent readers and see their replies