Plans to tax five-a-side teams cause outrage
Sports Minister furious over his party's proposal which will rake in £5m a year... but deter people taking part in sport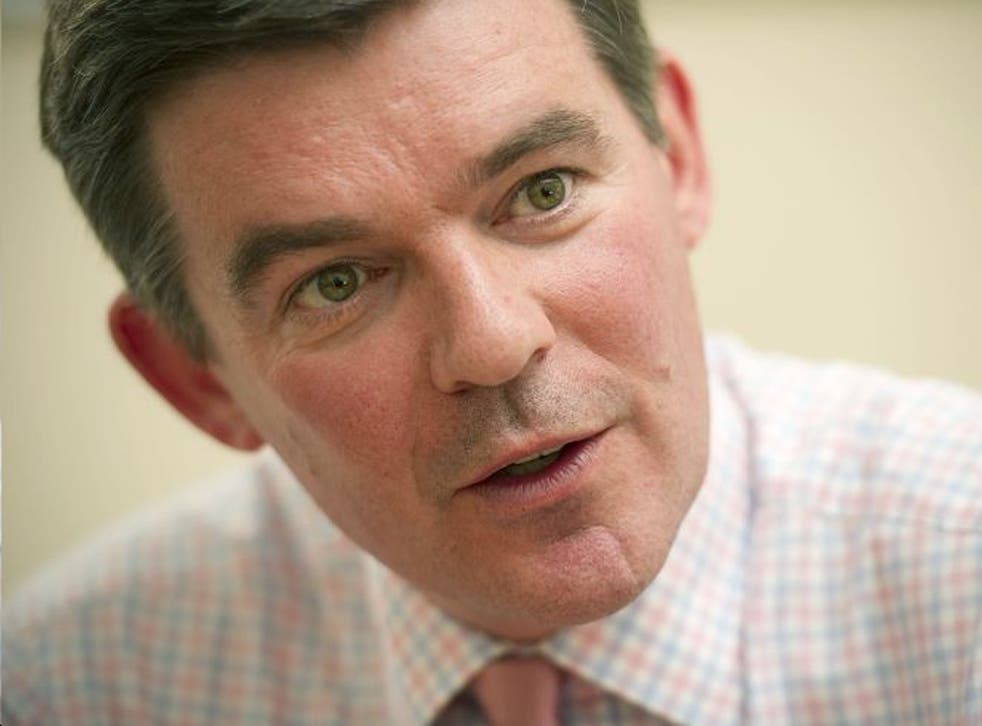 Moves to levy VAT on five-a-side football teams playing on artificial pitches have provoked an angry row within the Government, a leaked letter obtained by The Independent has disclosed.
Hugh Robertson, the Sports Minister, has protested to colleagues that the levy could hit efforts to use the London Olympics to inspire more people to take regular physical exercise.
Under the move, HM Revenue and Customs is demanding VAT at 20 per cent from companies operating all-weather pitches at more than 150 sites in Britain.
Critics say the levy will add about £1 to the typical £4.50 cost of playing in a five-, six- or seven-a-side match – or £100 a year for adults who play twice a week.
They argue that the levy, which will collect little more than £5m a year, will hit numbers of people participating in sport and undermine efforts to improve the nation's health.
They are hoping for a Government retreat on the levy following the recent U-turns on the proposed tax hikes on pasties, static caravans and charitable donations.
The critics have gained a powerful ally in Mr Robertson, who has protested to David Gauke, the Treasury Minister, over the "detrimental effect VAT on small-sided football leagues could have on the sport".
In the letter, he echoes the fears of Sport England that the increase will mean that plans to build all-weather pitches could be put on hold – and some existing centres could be forced to close.
Mr Robertson writes: "Sport England has recently reported that small-sided football participation has increased, which is great news, and we want the rates to keep going in this direction, thereby assisting to achieve our Olympic legacy commitment."
He asks if there is "any chance of revisiting this in the future" and adds: "Small-sided football is one of our three greatest participation growth areas. If would be greatly appreciated if HMRC could take a more balanced/lenient view!"
For more than 20 years, five-a-side centres have not attracted VAT because their operators believed they were only supplying the land to sports teams. However, the HMRC has ruled that their use should be subject to tax because the players that use them are hiring pitches from commercial concerns that are also organising mini-leagues. It said that such businesses should always have been subject to tax.
More than 500,000 children are estimated to use such facilities free every week, with the number expected to double within a decade.
The move has been widely condemned, with the former Tottenham manager Harry Redknapp branding the decision "absolutely disgusting", adding: "We're always being told how hard it is to get kids to switch off their computer games and play in the fresh air – yet this makes it a bit harder to do that."
In a letter to the Prime Minister, Barry Hunter, the chief executive officer of the PlayFootball chain of small-sided football centres, said: "Reduced access to facilities will undoubtedly be a barrier to playing and keeping fit.
"With the Government's current emphasis on maintaining an active and healthy way of life, it would seem counterproductive to tax such a popular grassroots sport."
MPs of all parties said in a Commons motion last year: "The decision affects schools and communities that are recipients of free access to high-quality football facilities provided by operators of five-a-side football leagues.
"We believe that five-a-side football should be encouraged, particularly as participation in five-a-side football is currently far higher than in 11-a-side football."
An HMRC spokesman said companies that provided access to a football league were not just providing pitches and were therefore liable to VAT.
He said they are also supplying other services, such as arranging fixtures, opposing teams, referees, publishing scores and league tables and awarding trophies.
Join our new commenting forum
Join thought-provoking conversations, follow other Independent readers and see their replies