Poll released backs support for special sport-free day to mark Remembrance Day 2014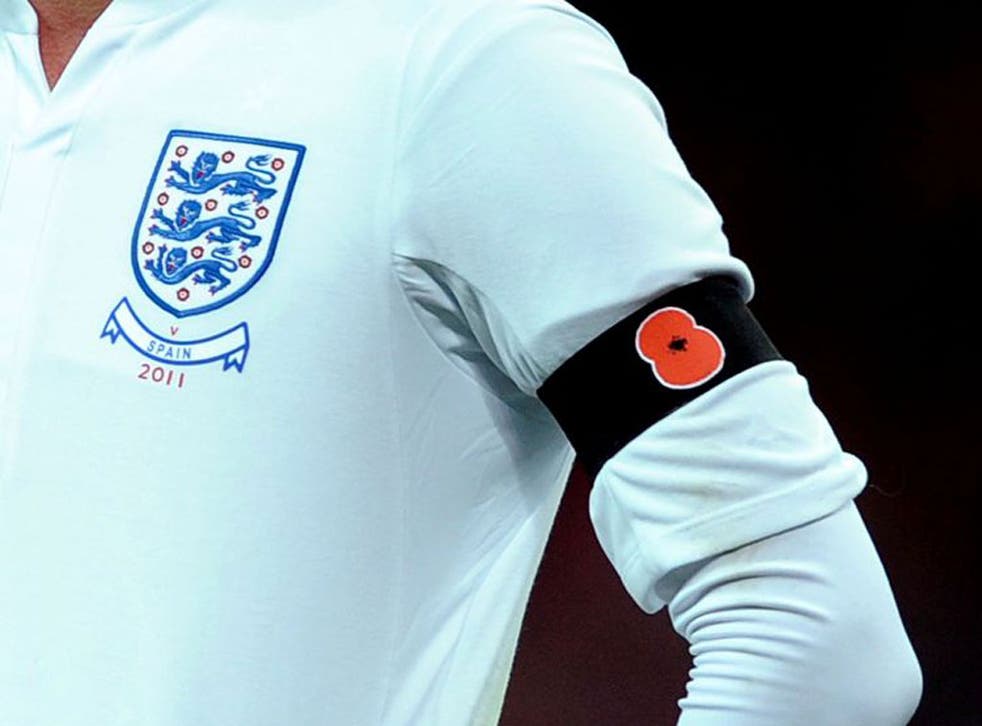 Remembrance Day will be widely observed across British sport this weekend, with a minute's silence at all Premier League grounds and at the three rugby union internationals, as a poll released today backs support for a special sport-free day to mark the centenary of the start of the First World War two years from now.
The think-tank British Future commissioned a YouGov poll to accompany the publication of an essay this morning calling on sport to recognise the "special responsibility" it has in commemorating the start of the First World War. The poll produced 56 per cent support for Remembrance Sunday 2014 to be sport free as a gesture of respect.
There are three Premier League matches played tomorrow, at Chelsea, Manchester City and Newcastle, and there will be a minute's silence at each game, as there will be at all today's matches.
All clubs will sport poppies on their shirts. The league, who have also earmarked this weekend as one of their "tickets for troops" rounds with 1,000 service personnel receiving free tickets, believes that people coming together to mark the occasion respectfully is the most appropriate course of action.
Rugby and football – a football battalion was recruited to set an example to supporters – were the sports that lost the most men during the First World War.
Scotland lost the most international rugby players, with over 30 killed. Some 20 All Blacks were killed too and Chris Paterson, Scotland's most capped player, will lay a wreath in their memory before the two countries meet at Murrayfield tomorrow. Today's internationals at Twickenham and Cardiff will also be marked with a minute's silence and the players wearing poppies. British Future argues sport has a special responsibility to commemorate the centenary of the First World War because it was "the most effective recruiting sergeant in sending men to the trenches."
As well as a sport-free Remembrance Sunday, the authors, Sunder Katwala and Matthew Rhodes, suggest a number of commemorative events including a battlefield visit by the Scotland and England rugby teams in honour of the 11 players from the 1914 Calcutta Cup match who were to die on active service.
Katwala and Rhodes highlight a number of the leading sportsmen killed – a First XI of the Fallen – to demonstrate the scale of the conflict. They include the Manchester United player Sandy Turnbull, leading scorer in a title-winning side, four-time Wimbledon champion Tony Wilding and Walter Tull, one of the first black footballers in England and the British army's first black officer.
Join our new commenting forum
Join thought-provoking conversations, follow other Independent readers and see their replies