Premier League to donate new football pitch at Ypres to commemorate 'Christmas Truce' match during First World War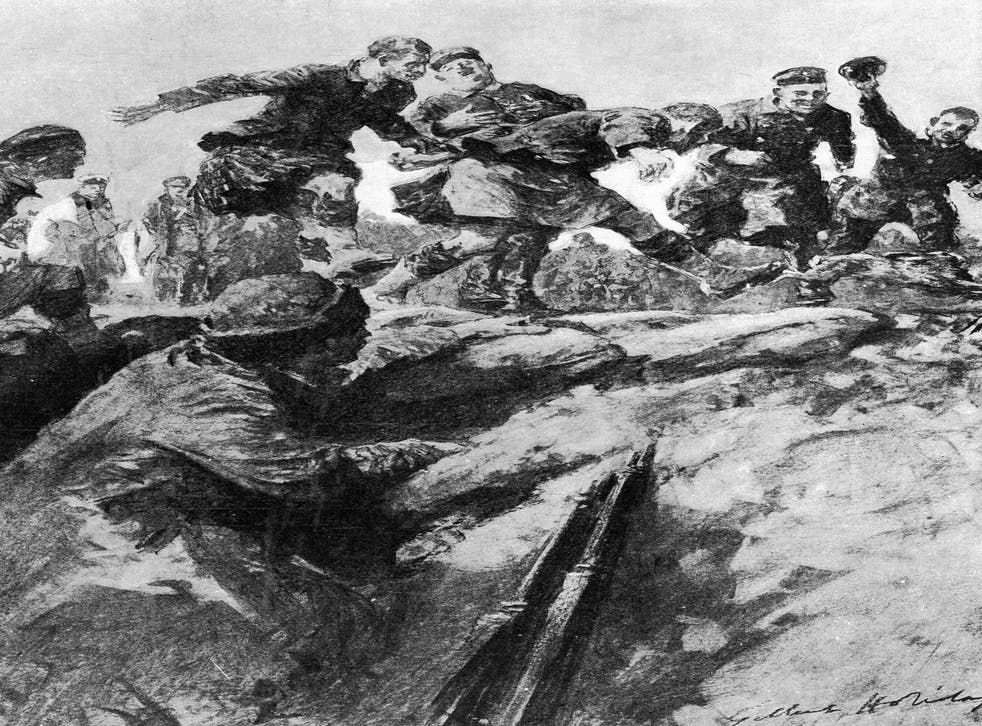 The Premier League is to donate a floodlit football pitch to mark the centenary of the Christmas Truce match which saw British and German troops play each other during the First World War.
English football's top flight announced that it will build a state-of-the-art third- generation artificial pitch in the Belgian city of Ypres by November next year as part of the centenary commemorations of the Great War.
In one of the conflict's most famous episodes, troops fighting on the Western front halted hostilities to play a game in no-man's land and later posed for pictures and exchanged gifts on Christmas Day 1914.
A Christmas Truce tournament organised by the Premier League and bringing Under-12 teams from England, Belgium, France and Germany together in Ypres has already been in place since 2011 to remember the spontaneous outbreak of goodwill.
Ged Roddy, Premier League director of youth, said: "This new third-generation artificial pitch that we will build represents a fantastic opportunity to continue the messages of peace and understanding associated with the original Christmas Truce match of 1914.
"It will also provide a high-quality football facility for young people, linking the history of what happened in Ypres to their education.
"This will help those visiting from England and Wales to enjoy their trip and to understand football's place in the history of the First World War."
Lance Corporal Johnson Beharry, who in 2005 became the first living recipient of the Victoria Cross for valour in more than 30 years, was charged with making the announcement that the pitch would be built.
He said: "The Christmas Truce tournament is wonderful way of bringing history to life.
"By coming here to the City of Ypres and seeing the names of the 54,896 British and Commonwealth soldiers on the Menin Gate, many of them footballers, they can appreciate the scale of war.
"But Ypres, being the site of the Christmas Truce, is also a place where they can understand how sport can bring out the humanity in people.
"It's a very noble gesture by the Premier League to build a pitch here and ensure that thousands of young people can come and continue to remember the courage and sacrifices of those from the armed forces."
The tournament, which concludes tomorrow afternoon, has seen Manchester City and Arsenal compete against clubs such as Anderlecht from Belgium, Paris Saint-Germain and reigning holders Borussia Moenchengladbach.
PA
Join our new commenting forum
Join thought-provoking conversations, follow other Independent readers and see their replies