Reformers take aim at Fifa
European summit meeting will plan attack strategy as vilified governing body are also urged to sort out Qatar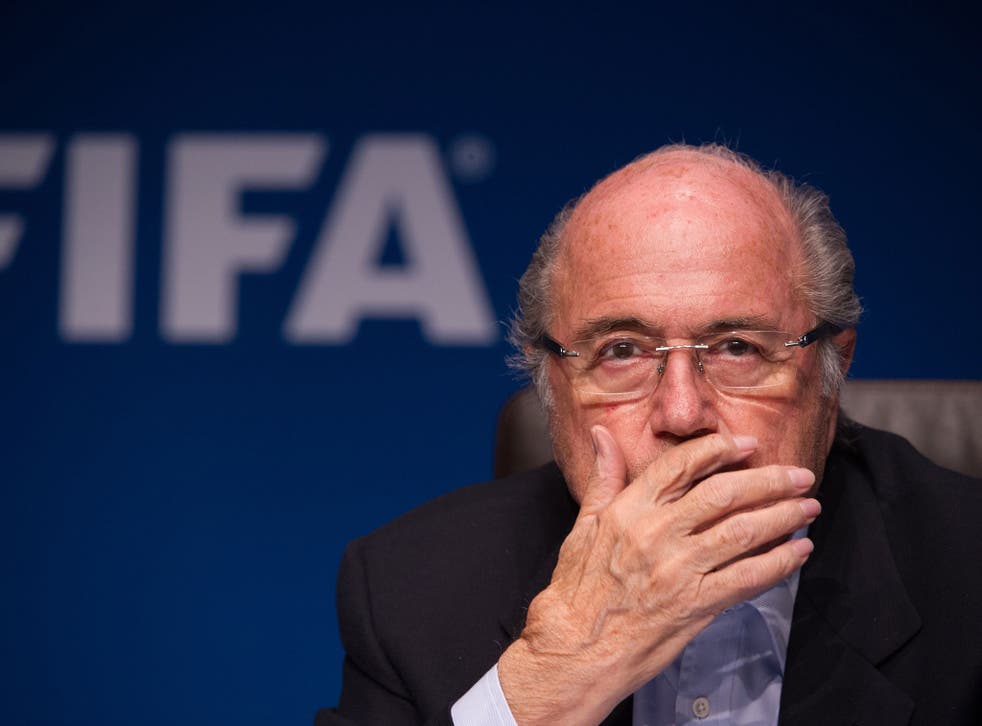 Fifa came under renewed pressure to clean itself up last night as global campaigners prepared to meet to devise a strategy to bring about radical change at world football's governing body.
Less than two weeks before the 29 January deadline for presidential nominations, Sepp Blatter was also urged to finally clear up the mess over exactly when to stage the 2022 World Cup in Qatar to avoid the summer heat. "After four years of knowing [the tournament is in Qatar] they need to figure out a plan," said Harold Mayne-Nicholls, head of the Fifa technical inspection team for the 2018 and 2022 World Cup bids.
A final ruling on dates is expected in March, but Fifa's 2022 Task Force looking into the problem, have taken the unprecedented step of of holding their next summit on 23 February in the Qatari capital rather than at Fifa HQ in Zurich. their normal venue. A Fifa spokesman confirmed the reason Doha had been chosen was so "they can meet on-site and gain first-hand experience [of conditions at that time of year]".
Wednesday's summit at the European Parliament in Brussels, designed to keep the pressure on Fifa following years of scandal and the recent inquiry into possible corruption surrounding the 2018 and 2022 World Cup bid process, has been partly organised by MP Damian Collins. Delegates will include Fifa presidential candidate Jerome Champagne, Mayne-Nicholls, former FA chairman Lord Triesman. MEPs and Australian whistleblower Bonita Mersiades.
"We need to see how we can work together to exert more pressure on Fifa," said Collins, a member of parliament's Culture, Media and Sport Select Committee yesterday. "People have had enough. There needs to be far greater transparency.
"Wednesday is not an end in itself but it's the first time we've ever had an international meeting of this nature at the European parliament. It's a springboard in terms of engaging government bodies and public institutions to get more involved in questioning Fifa about the way it has failed to address the need for reform, and to get more people to speak out as we get closer to the [29 May] election. The key thing is there has to be change at the top. If there isn't. The cries will get even louder."
As for the Qatar World Cup, Fifa has spent the best part of four years, since the nation was controversially selected as hosts, getting to grips with trying to avoid playing in the searing mid-summer Gulf heat.
Although November-December and January-February were recently confirmed as the two most likely options, Europe's clubs and leagues argue that a winter World Cup will cause untold disruption to both the calendar and broadcasting contracts and are instead pushing for the tournament to be played in late May and early June.
Mayne-Nicholls, who warned before the vote was taken in December 2010 about the pitfalls of taking the tournament to Qatar, believes both winter periods would cause untold chaos A November-December tournament, he warns, would disrupt "at least 50 leagues" across the world while January- February would almost certainly mean scrapping this country's traditional Christmas and New Year fixtures, described by Mayne- Nicholls as being "deeply embedded in football culture", because of preparation time.
Join our new commenting forum
Join thought-provoking conversations, follow other Independent readers and see their replies