Richard Scudamore: Premier League is better off without Luis Suarez
Premier League chief executive said 'you can't keep defending the indefensible'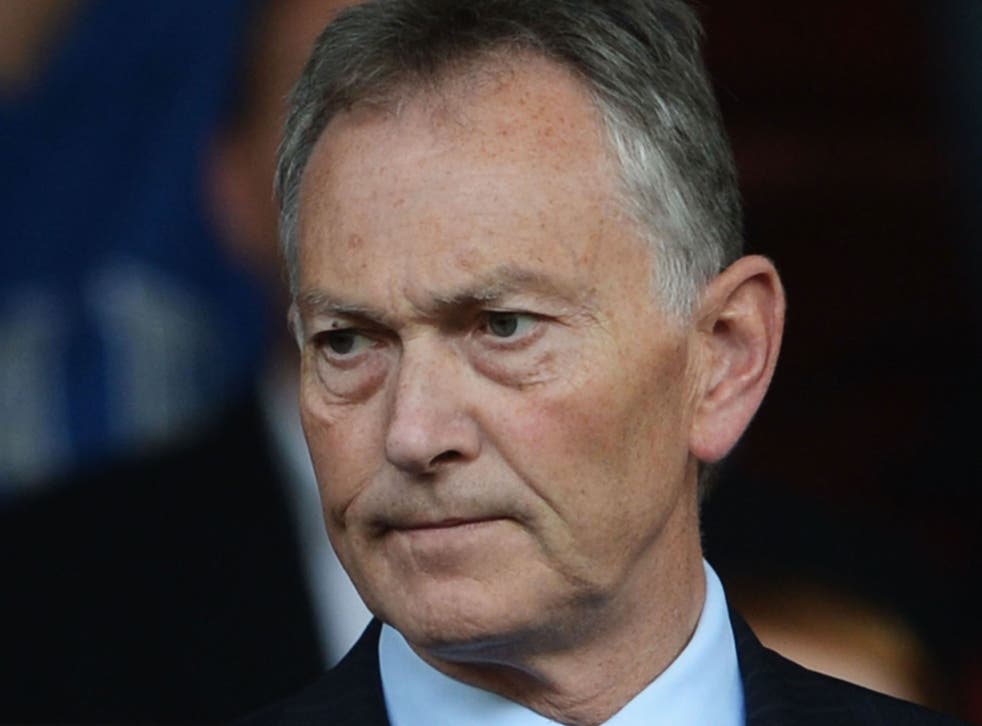 The Premier League chief executive, Richard Scudamore, launched a stinging attack on Luis Suarez on Wednesday, claiming that English football was better off without the habitually biting Uruguayan whose behaviour had forced many people in the game to "defend the indefensible".
In an outspoken interview at an event to promote the new season, Scudamore acknowledged the talent of the reigning player of the year – in both versions of the award – but said that it had got to the point that Suarez's volatility had made him "not worth the risk".
Asked whether it damaged the league to lose Suarez to Barcelona and La Liga, Scudamore said he did not believe that to be the case. "He is an undeniable, world-class talent," Scudamore said.
"He deserved both his awards last year. But there comes a point when you just can't go on defending the indefensible. Therefore the risk of something happening, whether it be this season or next season, is so high that you just say: 'Actually, thank you very much. It was great to have you while we had you. But you're not worth the risk'."
Suarez will learn on Thursday whether the Court of Arbitration for Sport in Lausanne has decided to reduce his four-month Fifa ban for biting Giorgio Chiellini at the World Cup. The striker served a 10-match ban this time last year for biting Branislav Ivanovic in a Premier League game.
Scudamore said that Suarez, who bit Ivanovic in April last year, was "an accident waiting to happen". Although he denied that Suarez had damaged the Premier League's standing around the world, he said it had reflected poorly on the league. "He's done his time here, but I can't say I'm sorry to see him go," Scudamore said.
Luis Suarez: His controversial career in pictures

Show all 28
"I am not suggesting in any way that he was not a fantastic talent. Anyone who voted for him as Footballer of the Year for the Football Writers or the PFA award – I don't challenge their judgement.
"There just comes a point when, if you ask: 'Will we miss him?' Well, we won't miss the worry of every week, what is going to happen next and what are the headlines going to be for all the wrong reasons."
Scudamore denied that quotas were needed to restrict foreign players in the Premier League in order to improve the quality of English players eligible for the national team.
"You know our philosophy on this: all you are doing by imposing quotas or limits is making it easier for average people to be able to survive," he said. "You've got to be good.
"Without going over old ground, we took some very talented young players – and a mix of older players – to Brazil. We took a good crop of players. Those players ought to be able to compete on a world stage."
Join our new commenting forum
Join thought-provoking conversations, follow other Independent readers and see their replies