Role reversal as Manchester United now desperately seek elite signings rather than Manchester City
The Red Devils are desperately trying to put together a squad capable of competing with the best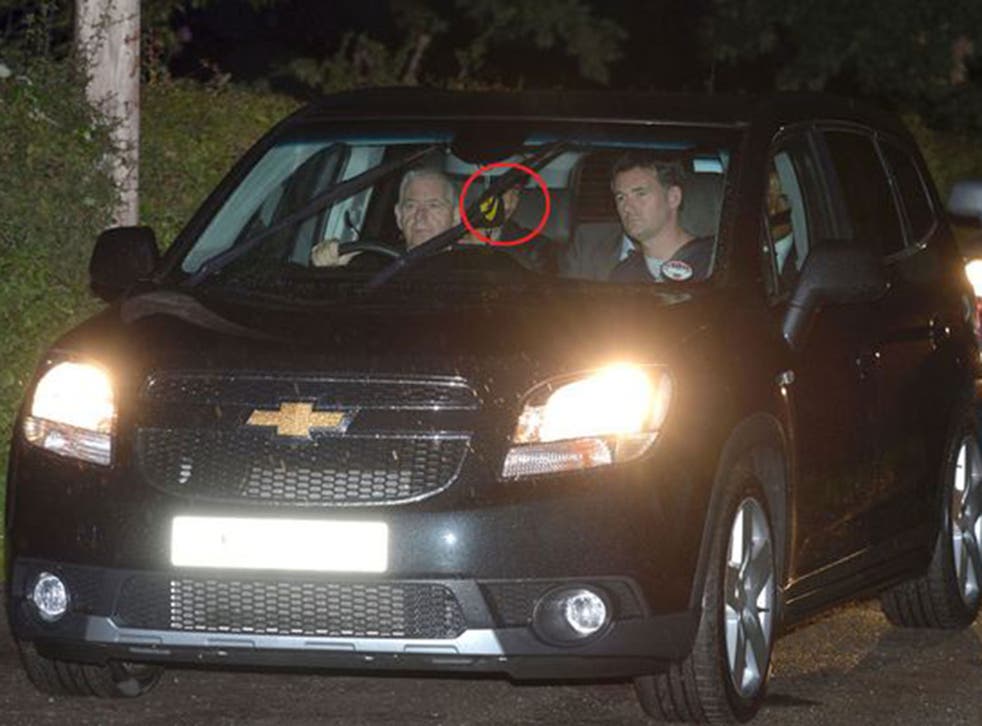 There are plenty at Manchester City who will flinch at the sight of what Manchester United, with the imminent arrival of Angel Di Maria and the chase for Arturo Vidal, are currently going through in the transfer market because they have certainly been there, done that.
Getting Gareth Barry from Liverpool's clutches by literally putting him in a cab from Dubai to Abu Dhabi in 2009. Tolerating the sneering first response of Yaya Touré's agent – "Why should he leave Barcelona for you?" – during the initial meeting in Rome in 2010.
What a changing of the guard this summer has represented in Manchester. While City have travelled calmly through the transfer market in precisely the way they had always intended – buying the two defenders and midfielder they had earmarked, fixing five key players on longer-term new contracts – United were on Monday preparing to break the British transfer record for a player who must be shoehorned into their manager Louis van Gaal's new 3-5-2 system and getting ready to pursue another whose patched-up knee is a source of open concern. If United look like a mess, then it is because they are an almighty one.
The club is suffering the consequences of having three managers in as many years and only trusting two of them. David Moyes' hopes of signing the Porto pair City have just bought – Fernando and Eliaquim Mangala – were dashed last summer when he was asked for the kind of extensive cost-justification reports which were never prepared by his predecessor Sir Alex Ferguson and he could not provide that level of detail in time. This summer a player Moyes adored and had made a strong case for, Toni Kroos, was jettisoned, along with notions of signing Cesc Fabregas, because Van Gaal was not interested.
But United are also paying for a legacy from Ferguson which was simply not good enough. The player recruitment systems he bequeathed last year were almost non-existent. There was none of the five-year advance planning, with due diligence done on emerging talents from all corners of the world, which you will now find at the touch of a button at Chelsea and City. Moyes found himself handed what became known as "the black box" – a loose, unfathomable system of agreements and communications between Ferguson and his scouts.
Angel Di Maria will fit in better at United than some may think, because of his great versatility. He is a willing defender as well as a fearsome offensive operator, so could operate as a left wing-back in a 3-4-1-2 system. But a reluctance to deploy Britain's new most expensive player out of position could well see Van Gaal relinquishing his new set-up for 4-3-3, meaning that Juan Mata's No 10 role disappears – though the Dutchman actually believes Mata is best used there. In a 4-3-3, Di Maria could play in any one of the four non-central positions, though the most feasible is on the left of midfield, with Mata and Rooney either side of Van Persie up ahead. Arturo Vidal looks easier to assimilate, supporting that fragile defence.
Price inflation looks like a problem where getting Vidal from Juventus is concerned. City will tell you that is the cost of restructuring on the hoof. They spent to join the elite in 2009. United – as Independent columnist Paul Scholes articulately outlined last Thursday – are simply as scared as hell that they will drop out of it, lost without trace.
Join our new commenting forum
Join thought-provoking conversations, follow other Independent readers and see their replies