Roy Keane's concussion comments point to a man and a sport still out of touch with the times
At a time when degenerative brain diseases in sportsmen are being increasingly linked to sustained impacts to the head, Keane's comments are ill-timed and misjudged
Samuel Lovett
Thursday 05 October 2017 18:37 Comments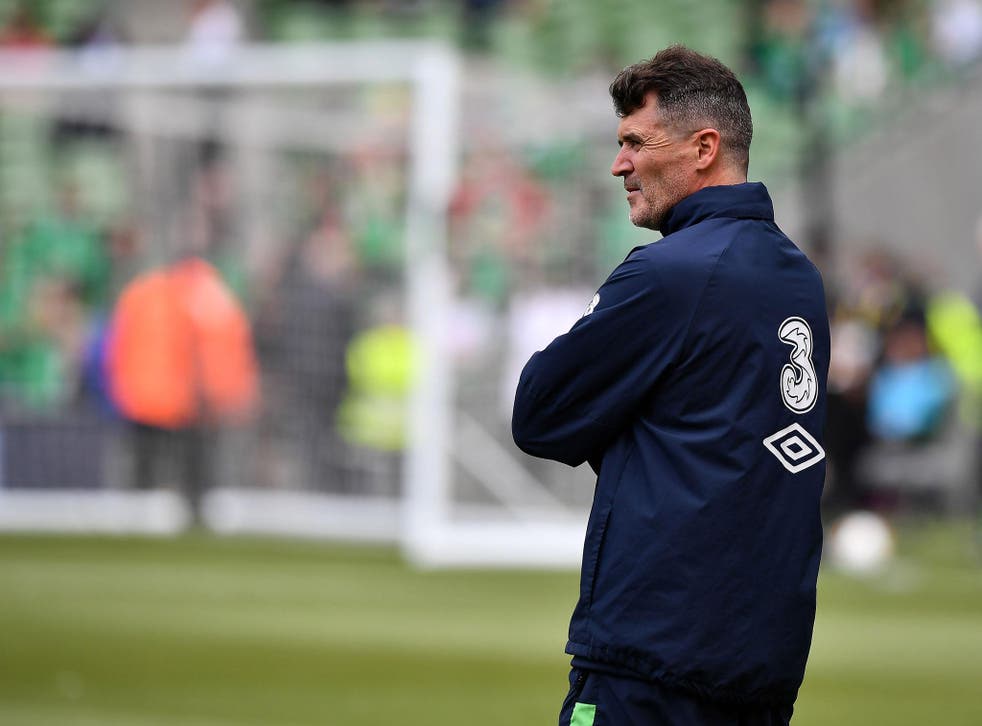 Roy Keane has never been a man afraid of voicing his less-than-savoury opinions. "The hardest part of Roy's body is his tongue," Sir Alex Ferguson wrote in his 2013 autobiography, sketching an image of the straight-talking, abrasive Irishman that is hard to question.
From the time he criticised Manchester United's fans as a bunch of prawn sandwich-eating illiterates, to his condemnation of his Republic of Ireland side following their 2-1 defeat by Belarus, when he joked he "wanted to kill" certain players, Keane has always had a toxic way with words.
Such comments are best taken with a pinch of salt and the assumption he is making them solely for the sake of controversy.
But his latest remarks, urging footballers concerned by concussion to "play chess" instead, point to a man desperately out of touch with the times and one who has forgotten his responsibilities as a United icon. Brain injuries in football are no laughing matter.
"If you're worried about the physical side of any sport then play chess," Keane said in his press conference earlier this week. "It's part of the game, whether it be hurling, football, American football or rugby.
"I don't think it would make a difference to the players playing now. I'm pretty sure there is a lot of research going into it (concussion). People question the PFA, but when you cross that line there's an element of risk involved, a chance you might get hurt."
Keane's insistence that there is a "chance you might get hurt" cannot be disputed. Of course there is a likelihood of injury and sustaining long-term bodily damage when playing football - something which professionals and alike are all aware of. The game is, after all, fronted by a revolving door, with players constantly dipping in and out due to injury.
But his trivialisation of football's physical aspects, which carry the very real threat of concussion and more, makes for disappointing reading. At a time when dementia in football has come to the fore in recent years, when degenerative brain diseases in sportsmen are being increasingly linked to sustained impacts to the head, these comments are ill-timed and in poor taste.
Ipek Tugcu, a senior solicitor at Bolt Burdon Kemp who specialises in concussion and brain injuries, told The Independent that Keane was wrong to sweep the issue "under the carpet".
"All sports clubs, especially those involving contact sports, should be doing more to adopt injury-prevention strategies to minimise the risk to players of head injuries, focusing on good sportsmanship, correct techniques, appropriate equipment and reducing contact drills or practices," she said.
"I believe Roy Keane's approach is the wrong way to tackle the issue of brain injury, which shouldn't be taken as a given and swept under the carpet. Although there is an element of risk in all sporting activity, there are ways we can improve outcomes and stop tragedy occurring".
Nobby Stiles' career in pictures

Show all 8
For some, though, it's a case of too little too late. The Independent covered at length earlier this year the personal plight of England great Nobby Stiles - a man coincidentally described as the forerunner to Keane by Bobby Charlton, a "dog of war" feared by all on the pitch - who has spent the last 15 years of his life fighting Alzheimer's and vascular dementia.
Nobby's family have repeatedly vented their frustrations over the lack of progress which has been made into the link between football and degenerative brain disease. It was only after the publication of a study into dementia last February, which concluded that the condition may be connected to repeated head 'impacts', that the Football Association and Professional Footballers' Association commissioned its own research into the links between heading footballs and brain damage.
It's a study that has been long overdue. The FA and PFA first promised one in 2002 when the former West Bromwich Albion player Jeff Astle's inquest confirmed that his death was caused by heading old leather footballs. A subsequent re-examination of Astle's brain found he was suffering from the neuro-degenerative brain disease Chronic Traumatic Encephalopathy (CTE). CTE can only be established following death and it has also been found in deceased American footballers, boxers and rugby players. 15 years later and the first steps have only now been taken by the FA to address head injuries in British football and their long-term effects - but at what cost?
The truth of the matter is that football continues to lag behind its counterparts when it comes to addressing and combating brain injuries. Both Rugby Union and American Football implement Head Injury Assessment procedures whereby players involved in head collisions are removed from the pitch, inspected, and tested for concussion. Should their health be in question, the players are forbidden from returning.
It's a procedure that works in the majority of cases and one that the FA should be actively looking to implement at every level of football, right down to grassroots. The Aviva Premiership makes it work, so why can't the Premier League?
Keane's comments were ultimately wrong and hark back to a time when footballers were expected to subscribe to the parochial notion of unabashed masculinity. George Cohen, a 1966 World Cup-winner, memorably told the Daily Telegraph in June: "If the ball hit you from the sky when you were still on the ground, the feeling would go right through to your feet. I never moved out of the way but I always thought: 'This is going to bloody well hurt.'"
More than this, Keane's remarks encapsulate the dangerously persistent assumption, still held within corners of the sport, that no real mental harm can arise from playing football. It can. The evidence, though currently limited, is beginning to suggest as much. More needs to be done and the tactlessness shown by high-profile individuals such as Keane will only hinder rather than help the cause.
Register for free to continue reading
Registration is a free and easy way to support our truly independent journalism
By registering, you will also enjoy limited access to Premium articles, exclusive newsletters, commenting, and virtual events with our leading journalists
Already have an account? sign in
Register for free to continue reading
Registration is a free and easy way to support our truly independent journalism
By registering, you will also enjoy limited access to Premium articles, exclusive newsletters, commenting, and virtual events with our leading journalists
Already have an account? sign in
Join our new commenting forum
Join thought-provoking conversations, follow other Independent readers and see their replies