Sam Wallace: Forget the Golden Generation, it's the Next Generation that's a worry
Talking Football: There is no doubt Roy Hodgson has to promote change. But who is ready to make an impact now?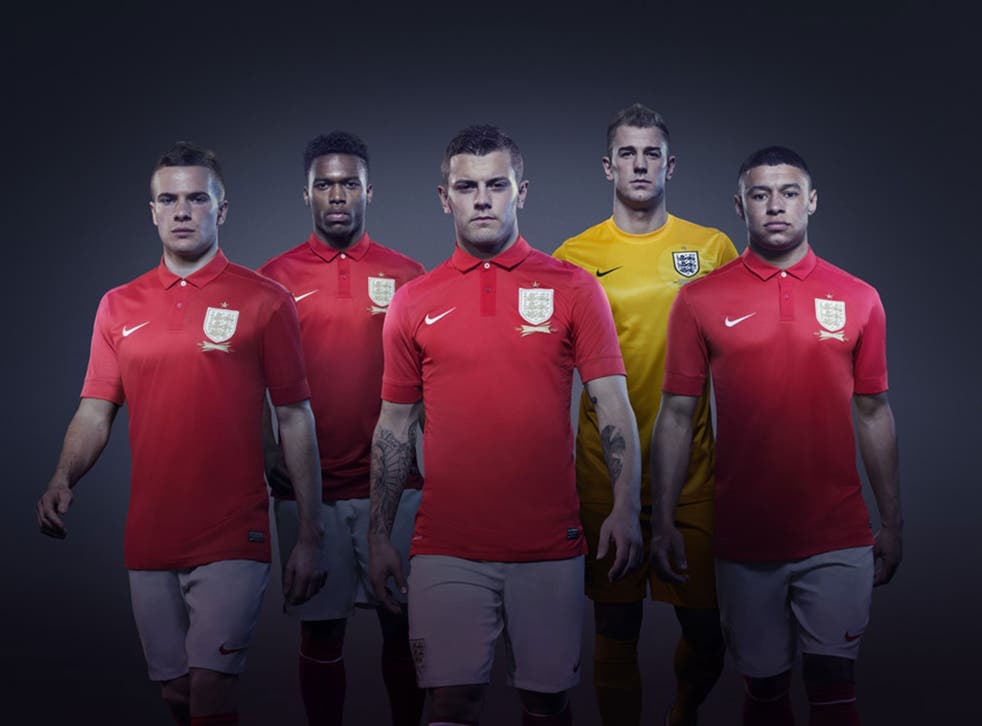 There is not a single player from Bayern Munich or Borussia Dortmund in Joachim Löw's Germany squad for their friendly against Ecuador in Miami on Wednesday. In fact, from the two Champions League finalists only Dortmund's Kevin Grosskreutz and Sven Bender will join up for the second friendly against the US in Washington on Sunday.
The likes of Bastian Schweinsteiger, Philipp Lahm, Manuel Neuer, Thomas Müller, Mats Hummels, Marco Reus and Ilkay Gundogan have all been given the summer off. The Real Madrid contingent, of Mesut Özil and Sami Khedira, whose league season does not finish until Sunday, have also been stood down. Miroslav Klose will join up for the second game, having played for Lazio in the Coppa Italia final.
Instead, Löw has picked some new faces – Max Kruse, Philipp Wollscheid, Sidney Sam and Nicolai Müller – as well as those like Aaron Hunt and Andreas Beck who have not been selected for a while. In all, it is a pretty relaxed attitude, but then when you are eight points clear at the top of your World Cup qualifying group, with 16 points from a possible 18, you can afford to be.
No such luxury for Roy Hodgson, who has just these two friendlies, plus the August game against Scotland to fine-tune his options ahead of the final four World Cup qualifiers in September and October that will decide his destiny. Like Germany, England are also unbeaten in qualifying, but they are not leaders of their group and goodness knows why some continue to assume that they can win their last four games and finish top.
Beat Moldova, Ukraine (the only away fixture of the four), Montenegro and Poland and England will be on the way to Brazil 2014 next summer. Except there has been nothing in the form of qualifying so far that would suggest England are capable of going on such a run, and other trends – especially Hodgson's recent luck with injuries – indicate it could be much worse.
What has marked a departure ahead of Wednesday's friendly against Ireland, and the game against Brazil four days later, has been Hodgson's shift in the way he regards the necessity of moving away from the older generation once and for all. He has been more circumspect in the past but in the past few weeks he has not pulled any punches.
"If we are to raise our heads and look to the future we have to start giving more responsibility to some of the youngsters coming through who also have tremendous talent and potential," he said this month. "But we will never see that potential if we keep on with the old guard."
It has long been a personal view that the biggest immediate problem facing Hodgson is that his reign has coincided with the fading of the powers of one generation and the arrival of another. The problem being, while the likes of Steven Gerrard, Frank Lampard and Ashley Cole play out the last seasons of their career, are their putative successors ready for the task?
There is no doubt that Hodgson had to promote change. The squad he picked for the World Cup qualifiers in March had eight players aged 30 and over, equal to the number in that age category across the whole of the France, Spain and Germany squads at that time. But who is ready to make an impact now, with four World Cup qualifiers to be won before mid-October?
Hodgson has promised to promote the best from Stuart Pearce's Under-21s squad that plays at the European Championship next month. Before naming the squad for this week he name-checked, at different times, Theo Walcott, Jack Wilshere, Alex Oxlade-Chamberlain, Tom Cleverley, Danny Welbeck, Phil Jones, Chris Smalling, Jordan Henderson, Wilfried Zaha, Raheem Sterling, Luke Shaw, Nathaniel Chalobah and Thomas Ince.
It was a wide range, from Walcott with his 31 caps to the likes of Ince and Chalobah, who have never played in the Premier League. It is a list full of talent and potential with the general proviso that the law of averages dictates that not all of them can hope to develop into international footballers. But even so, what Hodgson needs now is a team capable, in the autumn, of getting him to Brazil.
"We cannot deny that we are to some extent in a situation where there is a changing of the guard," Hodgson said this month. The concern is that there are too few to see him through that transition. The surgery for Gerrard and Wilshere, which means the pair miss the games this week, is not yet catastrophic but it is one further reminder that when it comes to the game-changers, cover is very thin.
He will hardly need reminding that just about every Englishman in the Premier League with some hint of international promise is one decent run of form from a call-up. The fast-tracking, for instance, of Sterling, a debutant at 17, is remarkable when you consider that the new boys in the Germany squad, Sam, Kruse and Nicolai Müller are 25; Wollscheid is 24, and all of them are established Bundesliga players.
Without wishing to be unduly negative, the last England manager to play an end-of-season friendly against Brazil was Steve McClaren, whose Euro 2008 qualifying campaign was already starting to wobble by then. By the time England played the decisive qualifier against Croatia in November, their dire injury situation was enough to dip them into disaster.
Qualification is still in England's hands, and it is a bit early to start panicking just yet. Hodgson is talking boldly about the need to give an opportunity to a new generation, and he is right to. Even the publicity photos for England's new kit are notable for their focus on the youngsters, rather than the old guard.
But the pressure will be on come that next qualifier against Moldova in September when Hodgson needs a side that can get over the line. The question is not what he had in store for the future, but what he has for the here and now.
United may see sense in selling Rooney to rival
The received wisdom is for Manchester United to sell Wayne Rooney to another Premier League club would be as daft as, well, Arsenal selling United Robin van Persie. To do so would basically be selling a direct rival goals, still a more precious commodity than pounds sterling, even in the modern era. Yet there is still a part of me that thinks United, ever the gamblers in the transfer market, might just do it if they feel it will finance an even bigger new signing for them.
On your bike is the best way to Wembley
It is not an option open to everyone who visits Wembley, and you have my sympathy if you are, for example, a supporter of one of two northern clubs obliged to play an FA Cup semi-final there, but I cycled to the final on Saturday night. Having spent too many hours of my life in traffic around the stadium I am now converted. No problem locking up, the bike racks were empty. Try it if you can. It will change the way you think about the place.
Join our new commenting forum
Join thought-provoking conversations, follow other Independent readers and see their replies