Scotland away kit: Brian Moore, the former England rugby international, criticised for reading transphobic comment that labelled new strip the 'tranny army'
Moore read the comment off a Scottish news website live on TalkSPORT, with the radio station apologising for any offence that was caused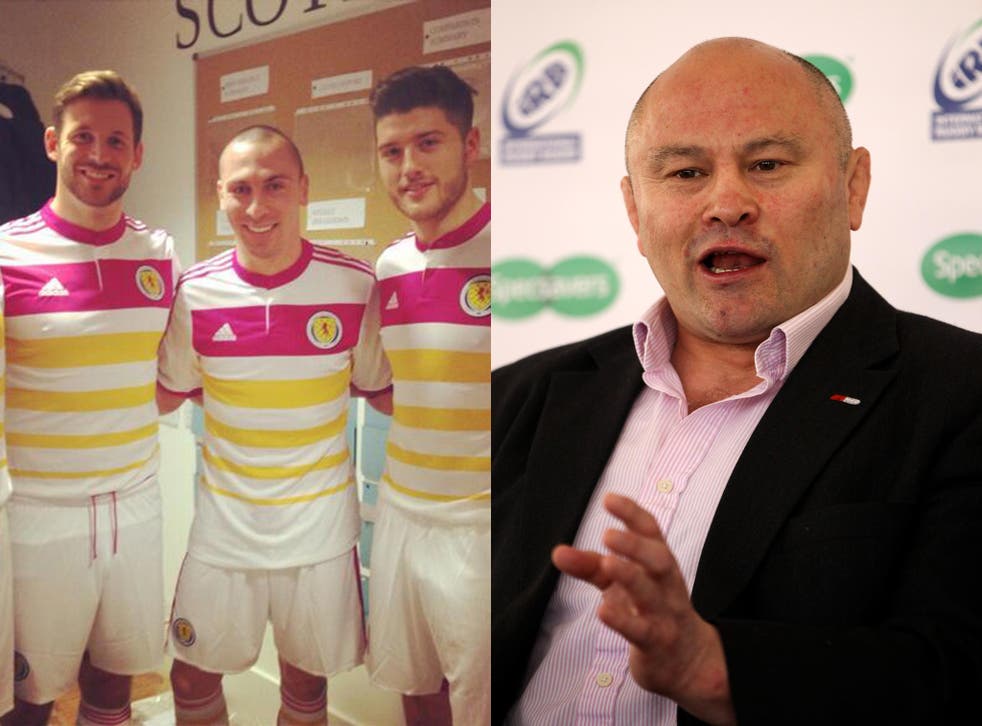 Former England rugby international Brian Moore has found himself the subject of criticism after reading out a comment on a Scottish website while speaking on TalkSPORT, which claimed the national football team's latest away strip will make the players look like the "tranny Army".
Moore was co-hosting Thursday's Alan Brazil Breakfast Show when the Scottish FA released the ghastly new pink and yellow kit. Scrolling through comments left on an article on Scotland newspaper website the Daily Record, Moore read the transphobic slur live on-air which drew criticism from Twitter users.
"I've just been looking through some of the tartan army comments on The Daily Record. One said, 'It'll suit the tranny army', which is quite interesting," said Moore.
The worst kits in sport

Show all 26
Despite the views not being Moore's own, a TalkSPORT spokesman told gay news service Pinknews.co.uk: "Brian Moore was reading a comment on a Daily Record article about the new Scotland kit, not expressing his own view. However, TalkSPORT would like to apologise for any offence caused."
One Twitter user expressed their disgust at Moore's words being broadcast on the airwaves.
Moore has a long rivalry with the Scottish on the pitch, having faced the Celt a total of 10 times during his eight-year international career – winning eight with a draw and a loss completing his record.
The kit, which will be worn by Scotland for their 2016 European Championships qualification campaign, drew a mixed reception from fans north of the border.
A spokesman for the West of Scotland Tartan Army was quoted by the Mirror, giving his take on the reaction: "There's mixed reviews of the strip and it has completely divided opinion."
Join our new commenting forum
Join thought-provoking conversations, follow other Independent readers and see their replies