Sir Alex Ferguson autobiography overview: Tackling rival managers, the England job - and how Gerrard and Lampard 'are not top, top players'
Ferguson reveals he was twice offered the England manager's job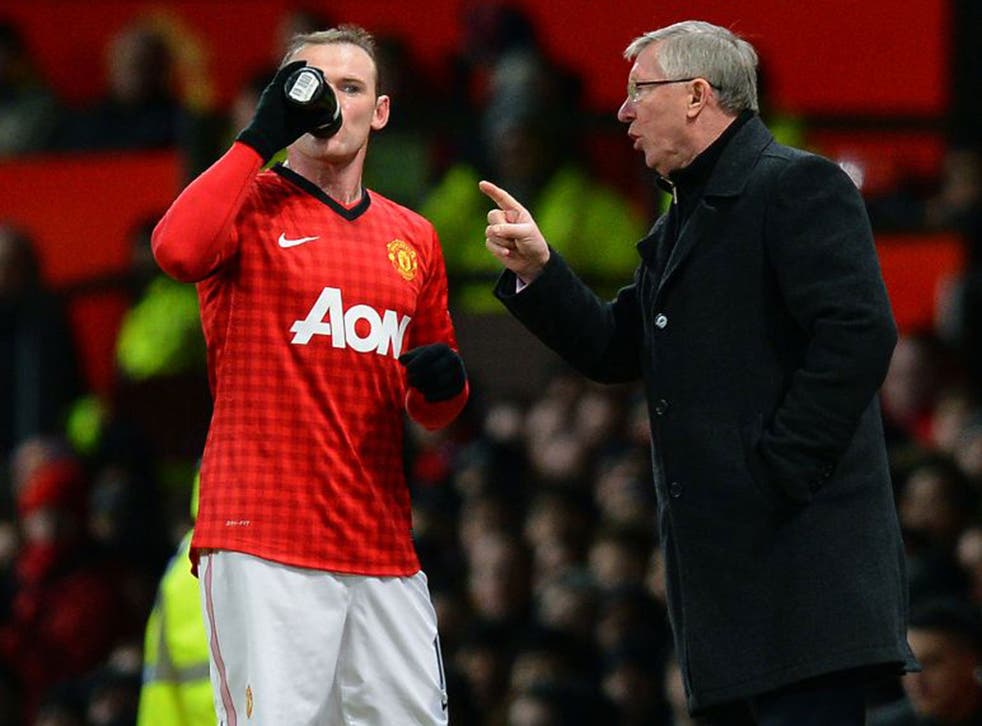 Ferguson is respectful to Arsène Wenger, friendly about Jose Mourinho, but critical of Rafael Benitez. It is no secret that Ferguson and Benitez did not get on, but it was not just the Spaniard's personality Ferguson did not warm to.
His teams, he remarks, had no coherent strategy, they were 'unimaginative' and 'dull', and Benitez was more interested in 'destroying a game than winning it'. To Ferguson, a believer in attacking football, these are damning faults. Ferguson, who doesn't remember meeting Benitez when he came to watch United train as a guest of Steve McClaren while still working in Spain, says Benitez's mistake was to turn the rivalry 'personal' because Ferguson, with years of trophies behind him, could wait while Benitez needed to win things. As of the famous 'facts' press conference, the 'facts', said Ferguson, were wrong. Benitez, says Ferguson, was 'a control freak' and one who had no interest in forming friendships with other managers though many younger ones would have like to learn from him. If the first allegation is a bit rich coming from Ferguson the latter reflects his interest in helping the profession's rookies.
However, Ferguson grudgingly admits Benitez has his strengths. That players worked hard for him, that he has the self-belief a manager needs, and that he was, in a back-handed compliment, a 'skilled pragmatist'.
Mourinho is also called a pragmatist, but it is part of a warm portrayal. Ferguson once told the Independent he saw himself in Mourinho and it is clear he likes the younger man's personality, suggests he can laugh at himself, and admires his relationship with players, approach to matches and ability. In particular, he says he was absorbed by Mourinho's challenge at Real Madrid whose Galactico entertainment-focussed policy ran so counter to Mourinho's methods. There is not, however, any discussion of Mourinho thwarted hopes of following him at Old Trafford.
His relationship with Arsene Wenger, said Ferguson, is now cordial, but there was a period around Pizzagate when it was frosty. Wenger's brain, he says, was 'scrambled' after that 2004 defeat for his Invincibles. Challenged by Ferguson for confronting Ruud van Nistelrooy after the game Wenger was 'livid' and had 'his fists clenched' [Ferguson actually revealed to The Independent some months afterwards that Wenger came at him 'with fists raised']. Ferguson said he still has no idea who threw the pizza which ended up 'all over me' but notes that Cesc Fabregas has usually been blamed.
He and Wenger eventually made up, to the extent Ferguson was pleased United did not score more goals in the 8-2 win in 2011 as Wenger was being huimiliated He always admired the way Wenger's teams played, and has never thought he would leave Arsenal. But he feels Wenger was too sensitive about players being tackled and signed too many players in the mould of Tomas Rosicky and Andrei Arshavin, and in recent years too many average ones. There is a dig, too, when Aaron Ramsey says he went to Arsenal because they produce more home-grown players. Ferguson points out that, Jack Wilshere aside, Arsenal hone players signed young from elsewhere whereas United develop their own.
* England
Ferguson reveals he was offered the England manager's job twice, in 1999, in the wake of Glenn Hoddle's departure, and two years later, after Kevin Keegan, who had replaced Hoddle, quit. England then turned to Sven Goran Eriksson. Had he taken the job the first time United might never have achieved the treble, but there was never any likelihood of it.
"There was no way I could have taken that," he said yesterday. It didn't take me long [to say no], 10 seconds. There was no way I could manage England. Think of me going back to Scotland!"
He would not, he admits, have relished dealing with the press, which he regards as a 'special' requirement for England managers.
* Rival players
Ferguson did not feel Steven Gerrard was 'a top, top player', nor regard Frank Lampard as an 'elite' international player, though he regarded both as high class club players. The combination of the two, he adds, was 'a nightmare' for successive managers of England as they team did not function if they were paired in a 4-4-2. Ferguson tried to sign Gerrard when given the impression in 2004 that he wanted to leave Liverpool. However, it seemed Gerrard was Chelsea-bound when, writes Ferguson in a phrase that raises more questions than it answers, 'there seemed to be some restraining influence from people outside the club' and the deal was called off.
Michael Owen, he writes, would have been one of the great strikers if he had joined United at 12 years old, intimating he would have been developed more carefully and skillfully rather than overplayed when young. Owen he wished he had signed earlier.
Fernando Torres he tried to sign several times and was surprised when Liverpool got him. He had, says Ferguson, 'cunning, a shrewdness that was borderline Machievellian' and a 'touch of evil'. He also had a devastating change of pace but did not react well in adversity. Other players he admits got away in the transfer market: Ronaldinho, Petr Cech, at 19, for £1m, Paolo Di Canio, who wanted too much money, Tim Cahill. Paolo Maldini he enquired after - "I loved him, a fantastic player," he said yesterday, adding, "I made an approach to his father, [ex-Italy coach] Cesare, and he gave me a look that meant I didn't need to go back."
Kenny Dalglish's signings in his second period at Liverpool do not fare well. The pace, courage and £20m fee of Stuart Downing is criticised, the gait of Jordan Henderson raises concerns about his long-term fitness, and Andy Carroll's poor mobility limits his effectiveness. As for his favourite foreign player (of those who did not play for United): Gianfranco Zola.
Further reading...
Sir Alex on...the end of his relationship with David Beckham
Sir Alex on...Beckham and that flying boot
Sir Alex on... Rock Of Gibraltar 'misunderstanding'
Sir Alex's reign in pictures
My Autobiography: the key observations
Sir Alex on...the 'battle of the buffet' after Arsenal victory
Sir Alex on…turning down the England job twice
Sir Alex on…Cristiano Ronaldo, the greatest player he worked with
Sir Alex on… Rafa Benitez turning their rivalry personal
Join our new commenting forum
Join thought-provoking conversations, follow other Independent readers and see their replies